2019 AALS Conference on Clinical Legal Education
More than 750 legal educators attended the 42nd AALS Conference on Clinical Legal Education, May 4-7, 2019 in San Francisco. The meeting's theme, "Teaching the Next Generation of Lawyer Leaders in a Time of Polarization," focused discussions and programming on the unique challenges clinical legal educators and their law students face in a highly polarized world.
"Overcoming polarization and the challenges of our time requires new and different ways of approaching the issue and we emphasized that in the conference programming," said Lisa E. Brodoff, Professor, Seattle University School of Law and chair of the conference planning committee. "We included humor, community building, and fun, and brought in different disciplines in the plenary session to give us a different perspective."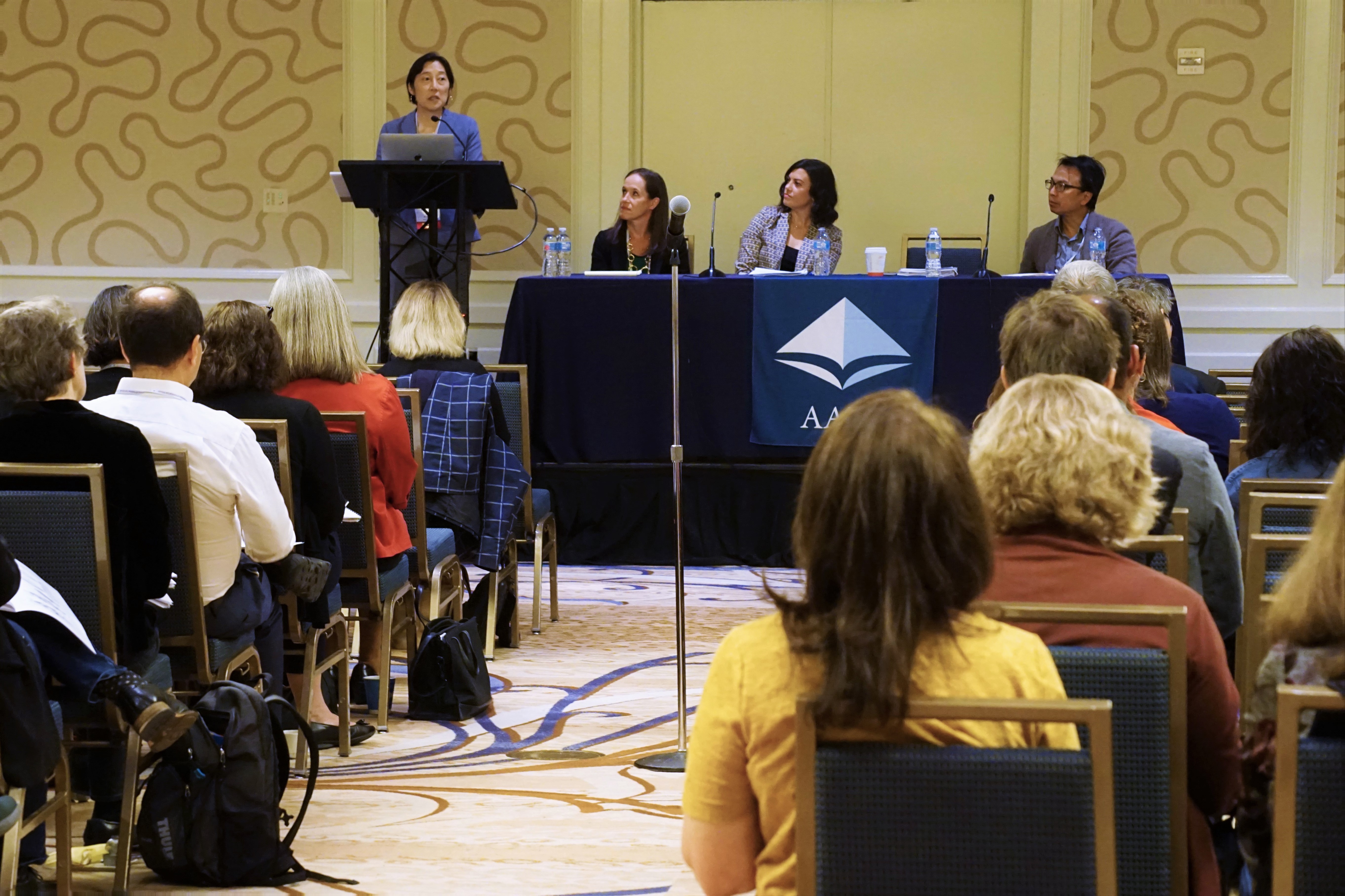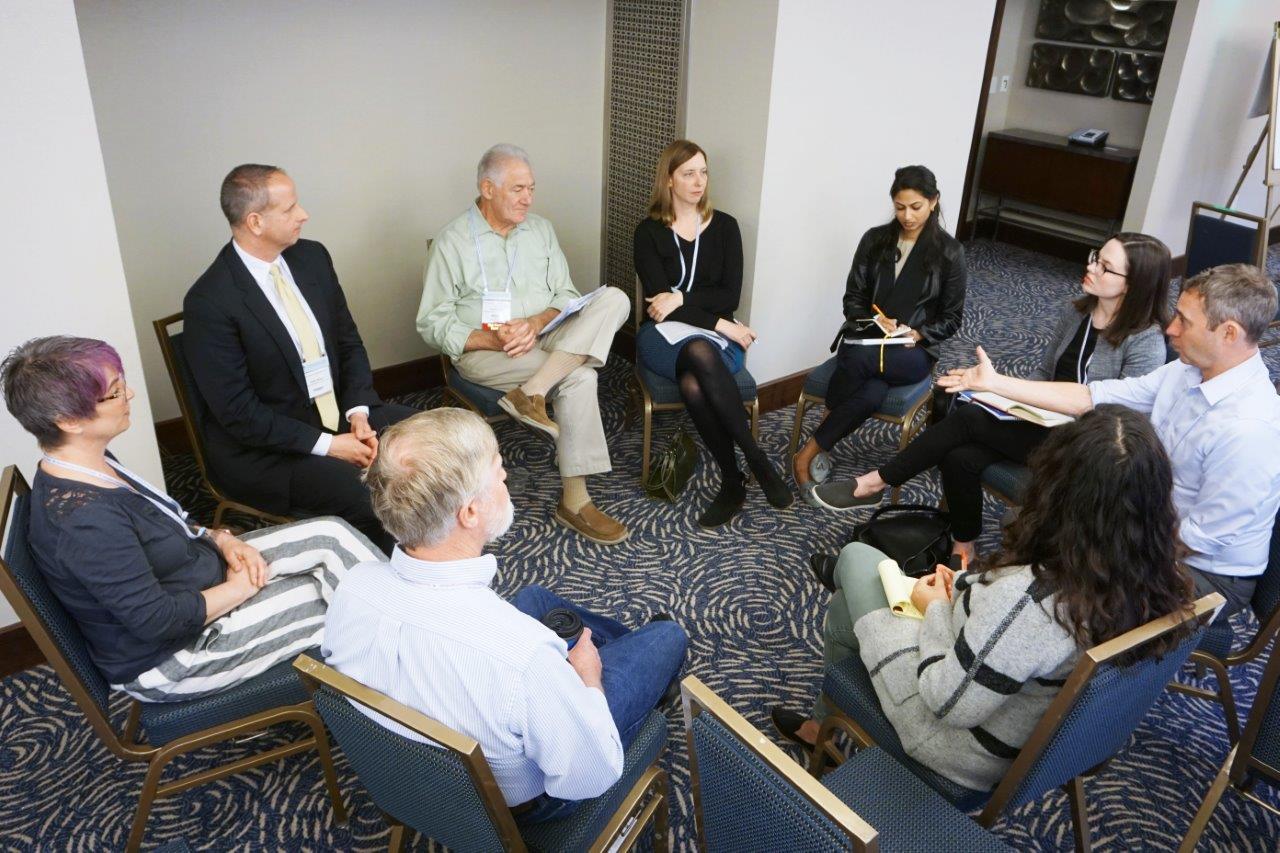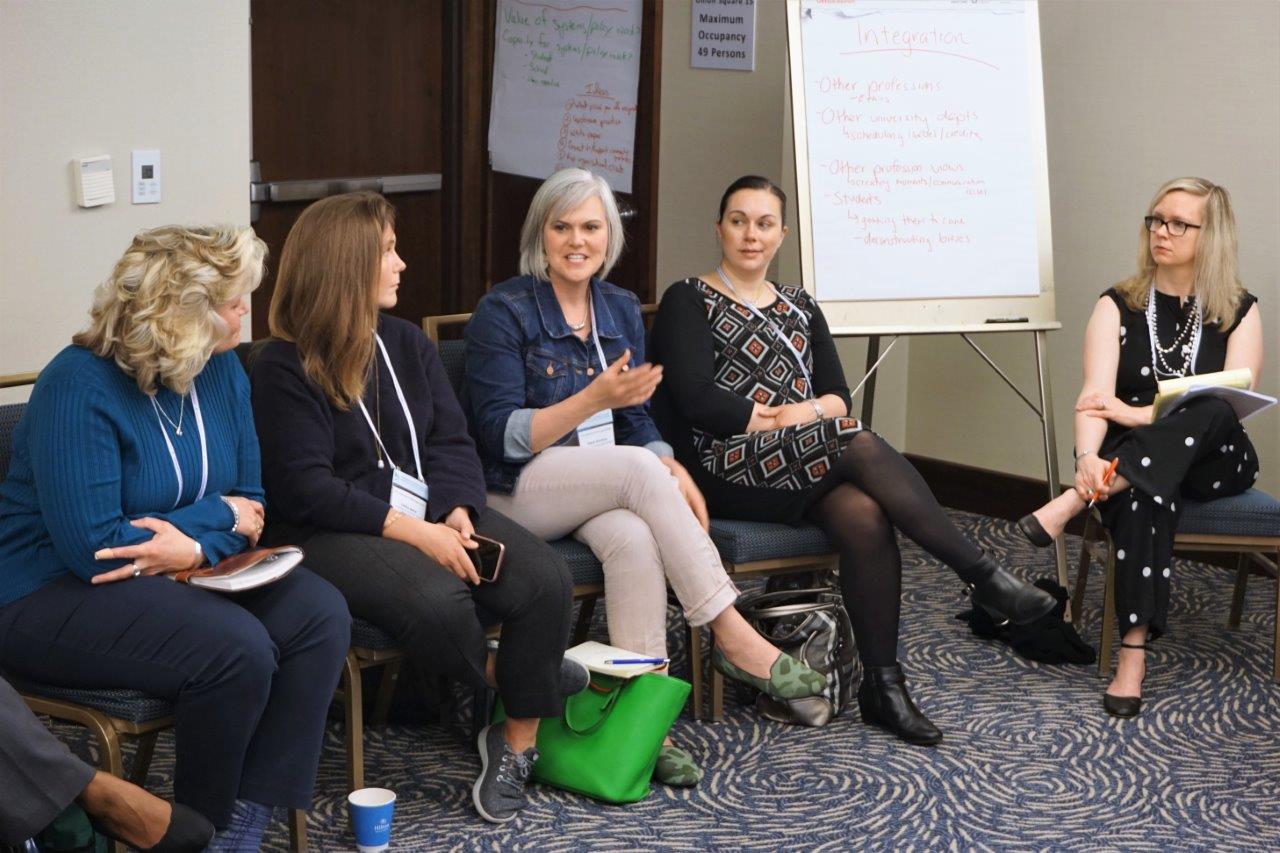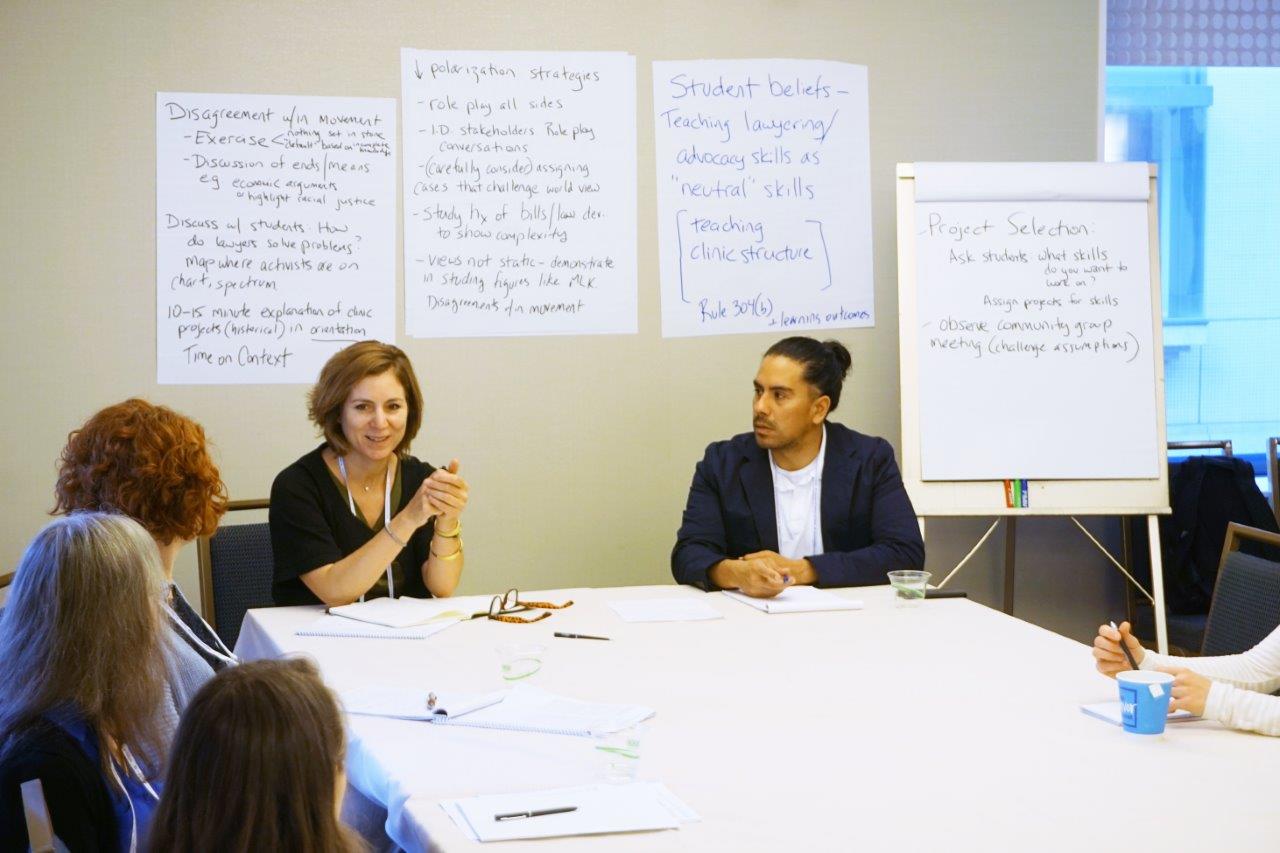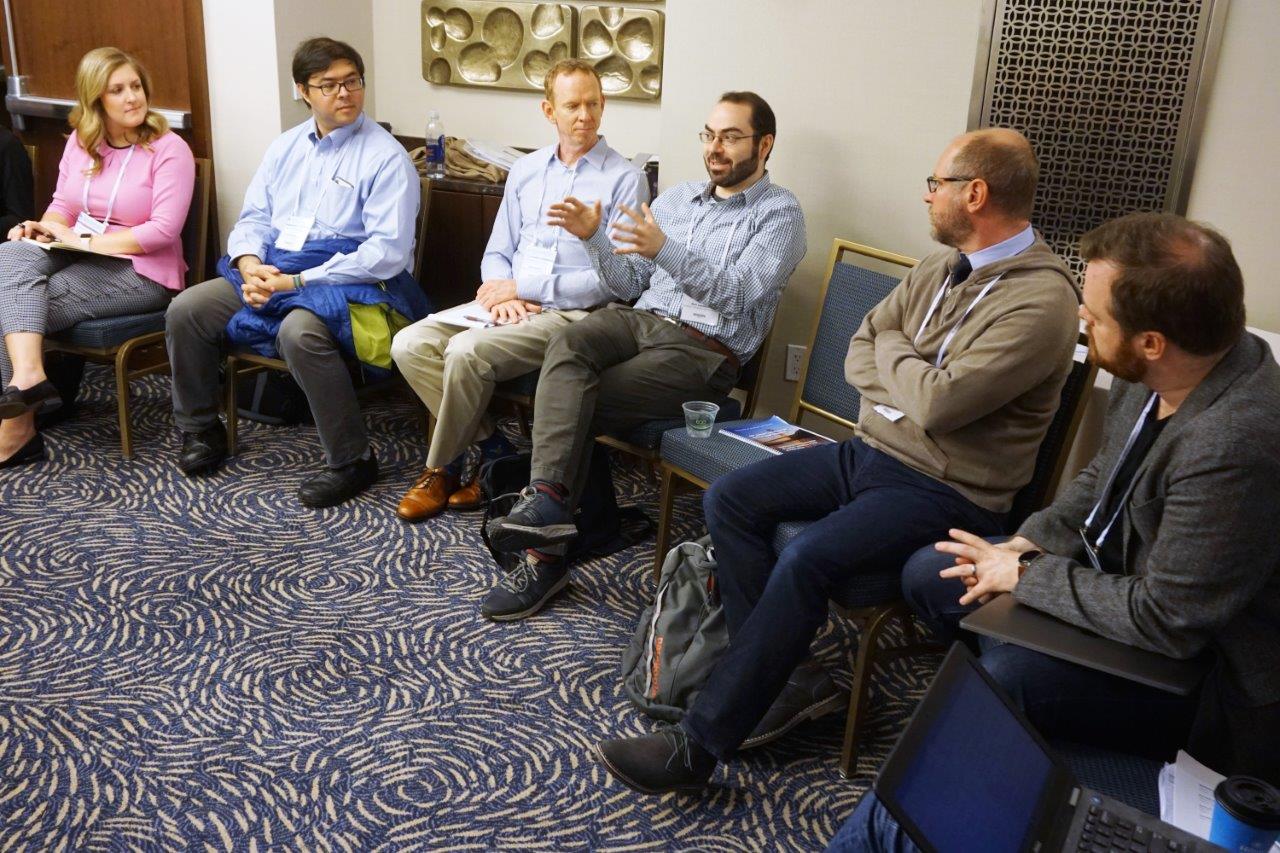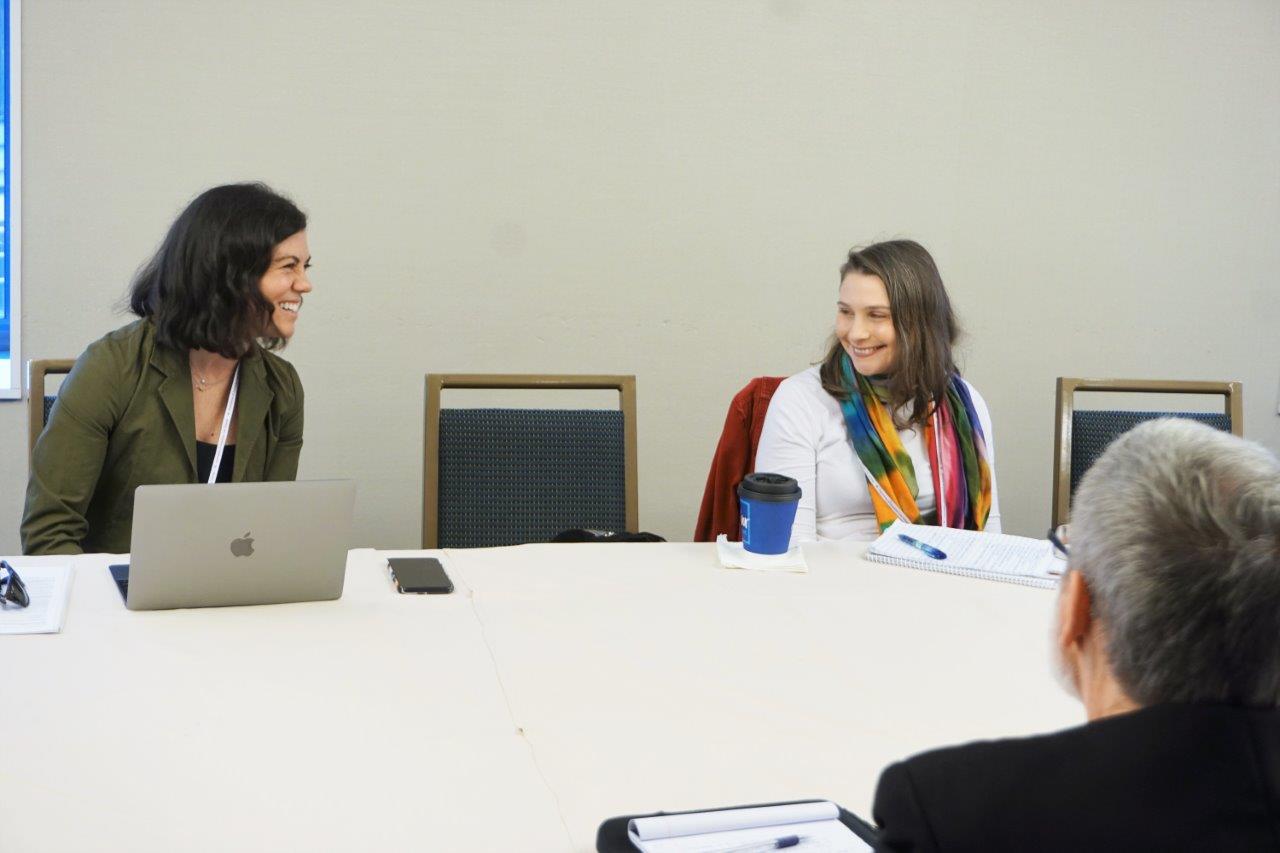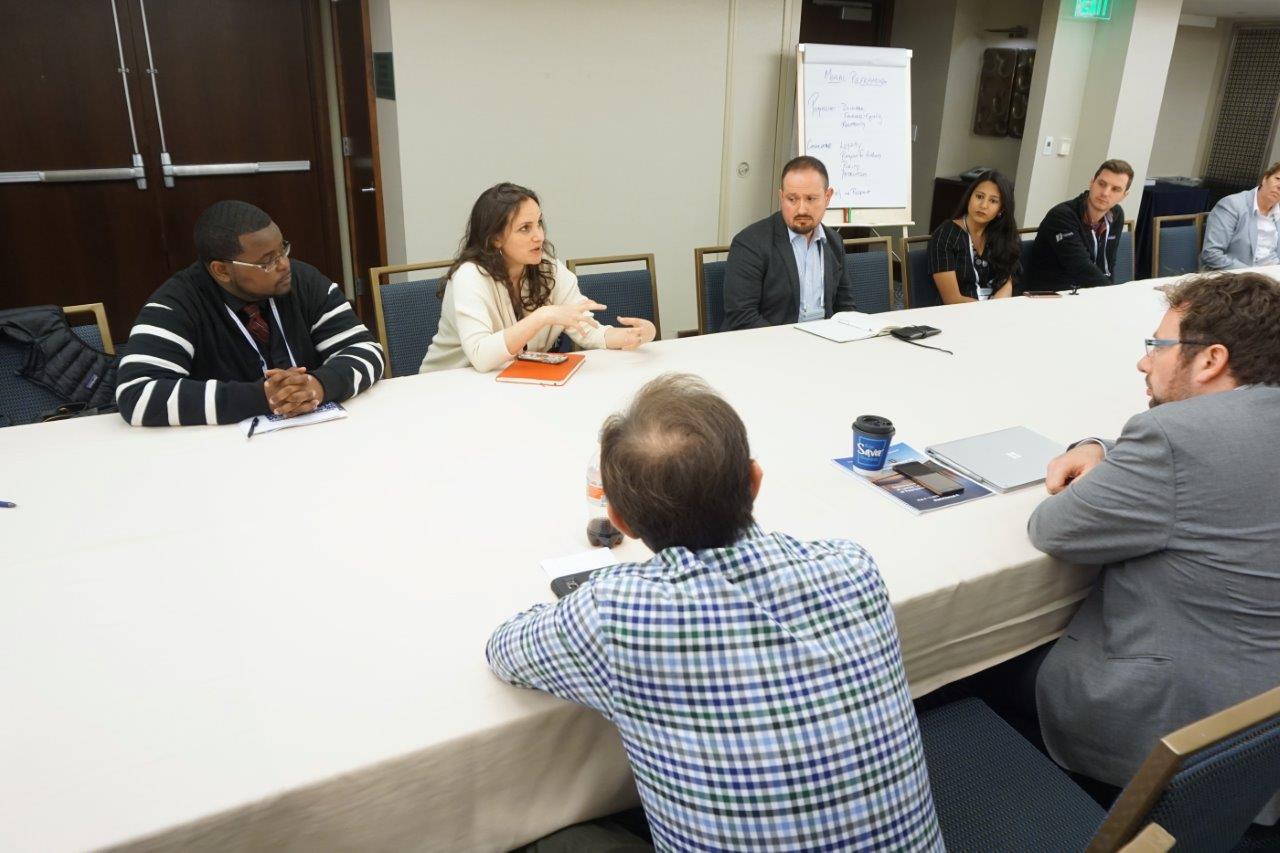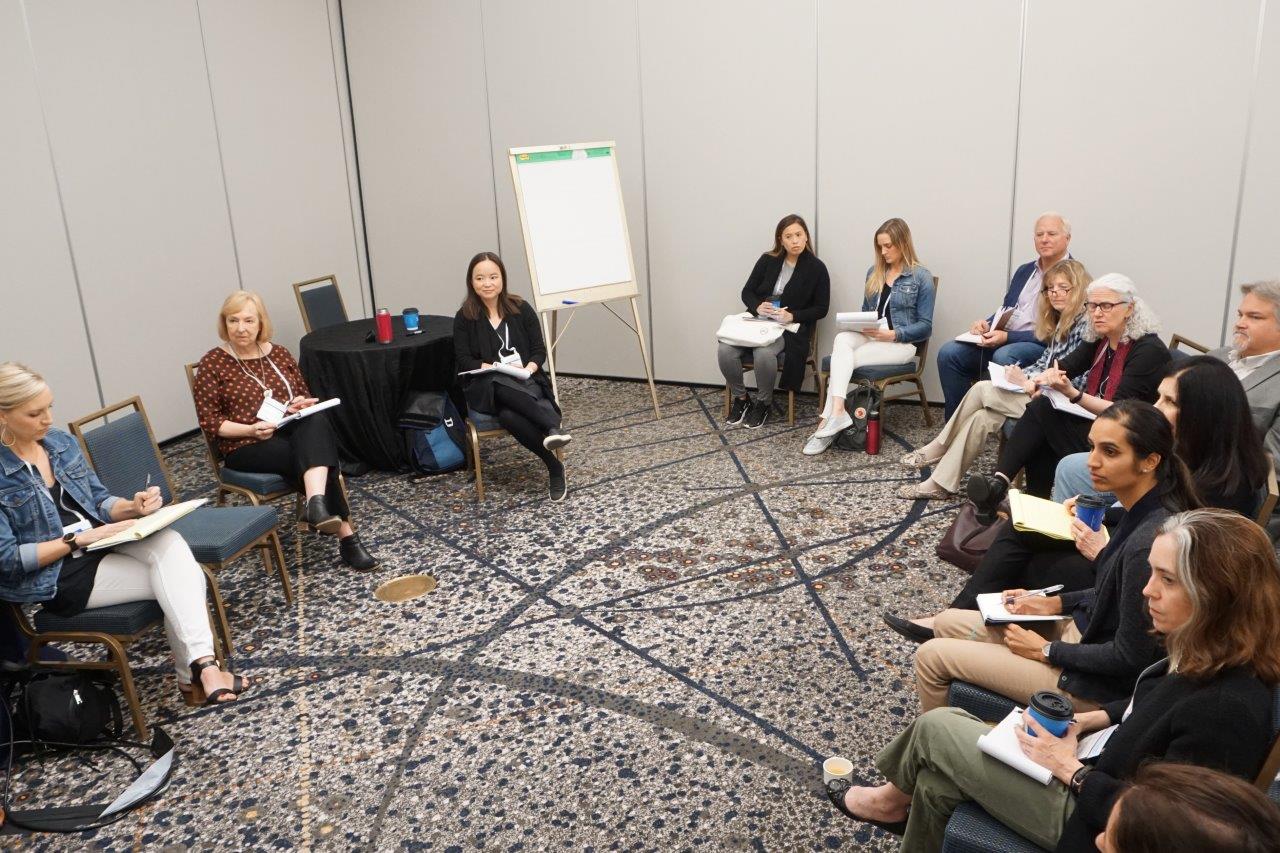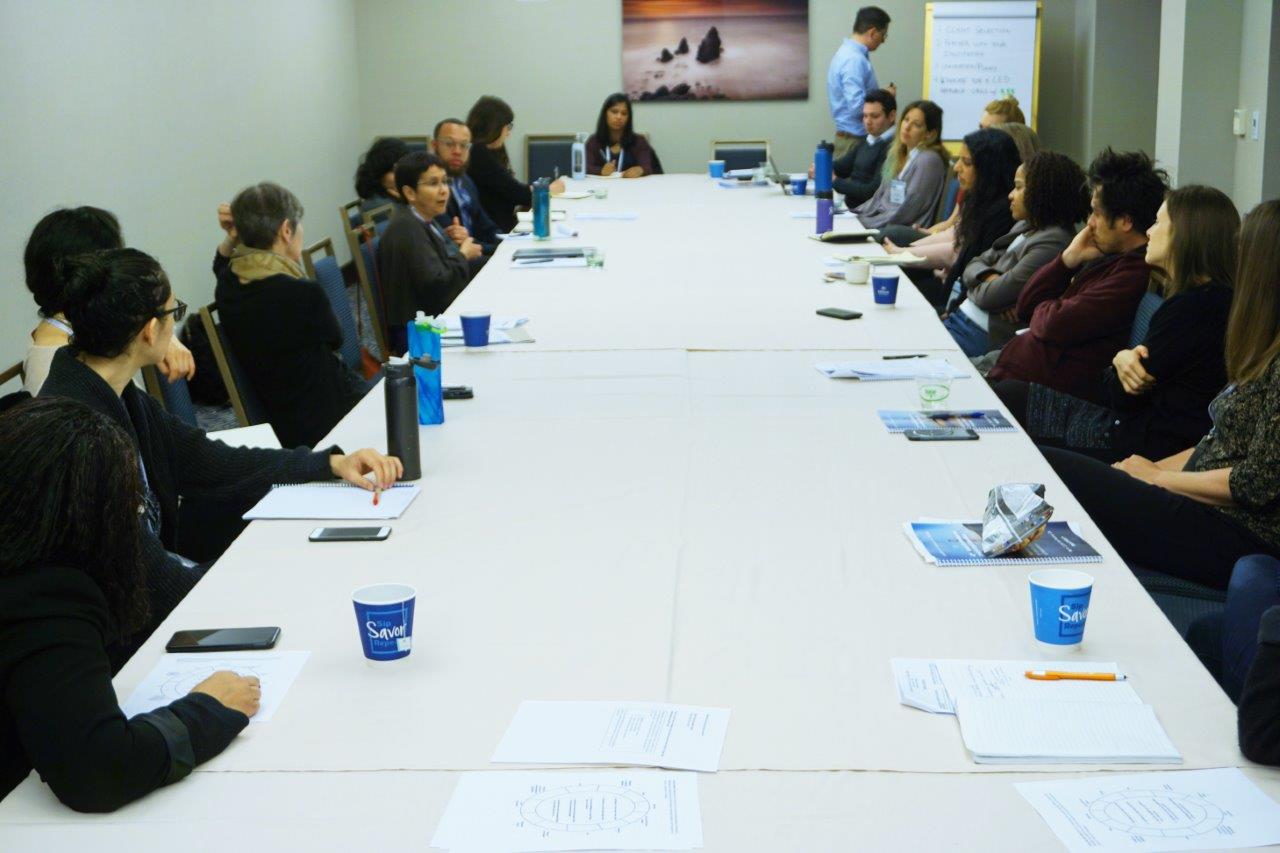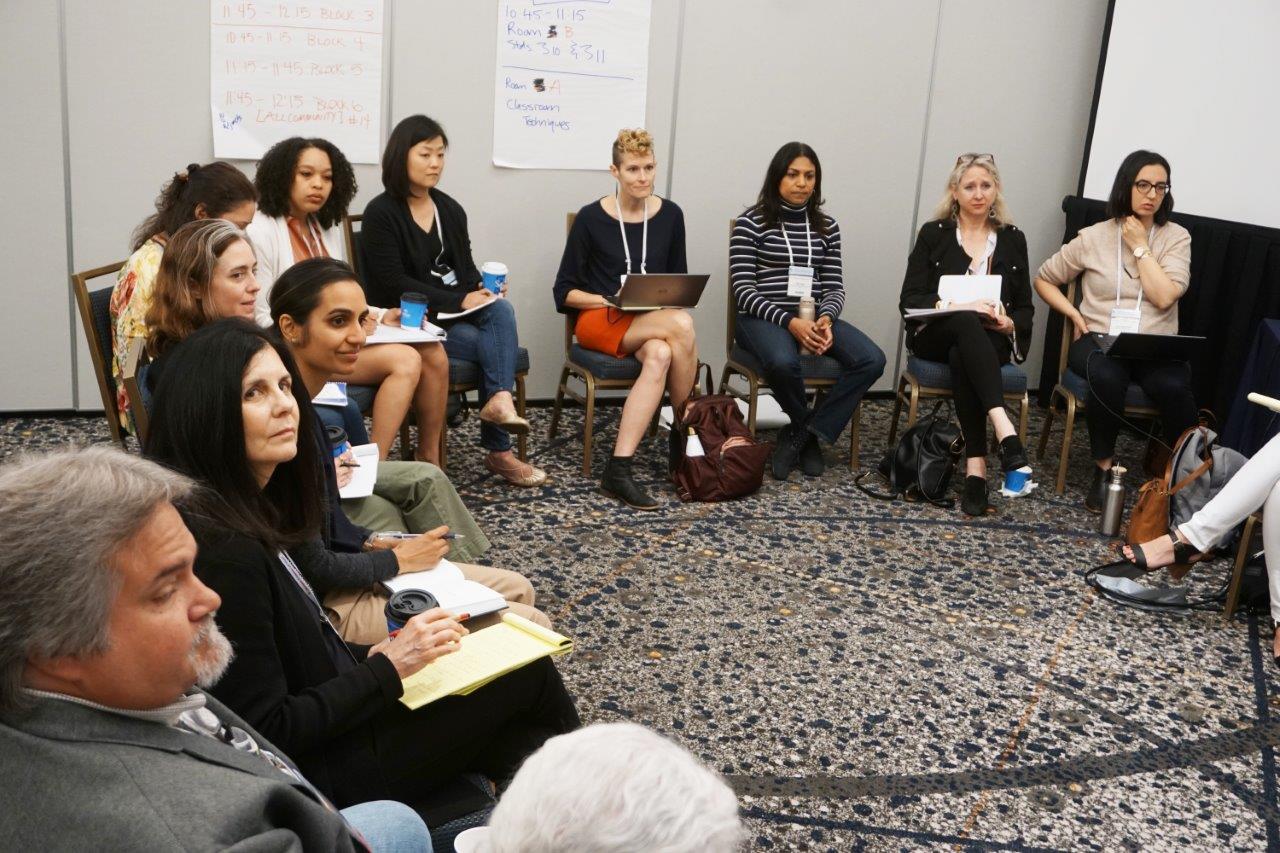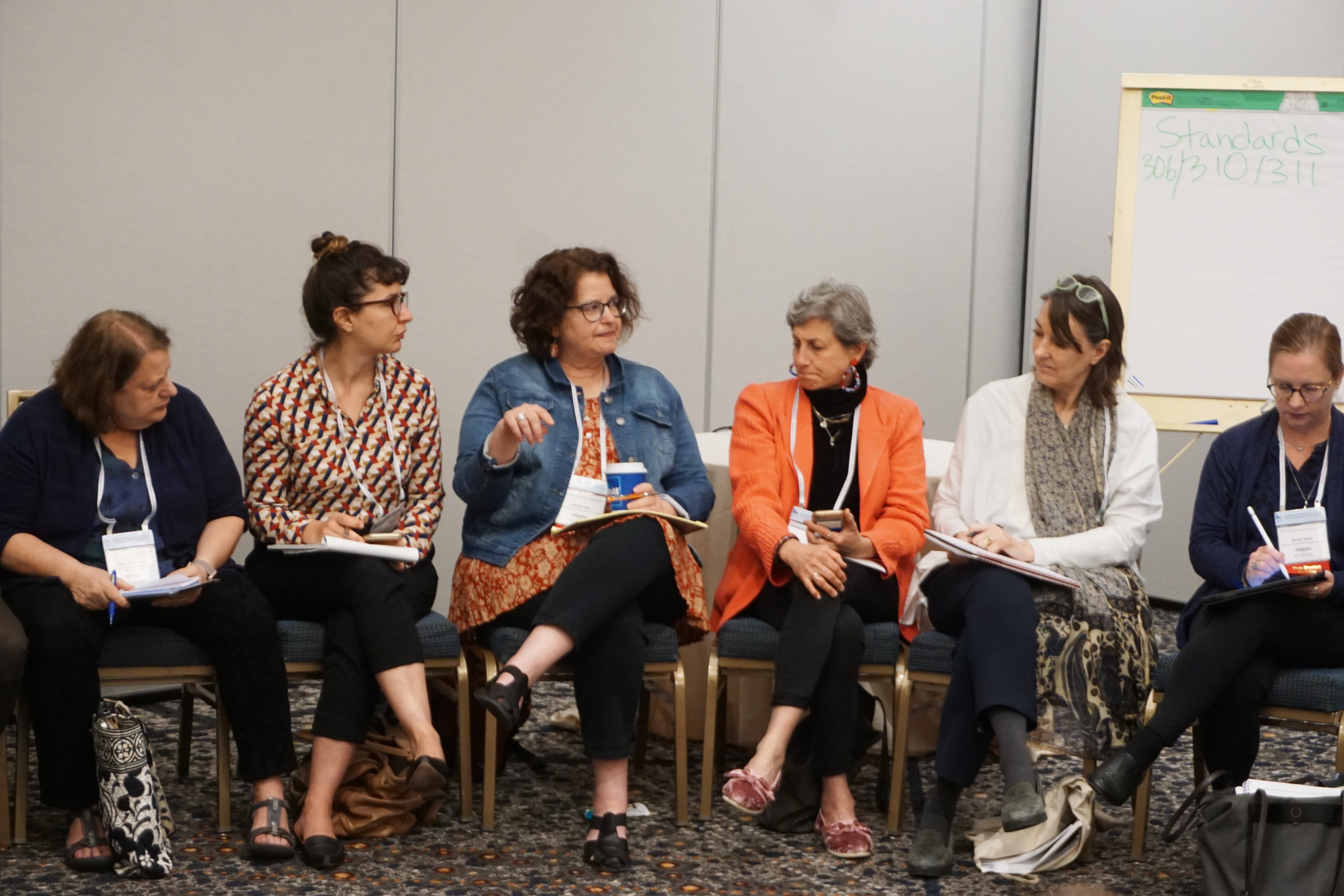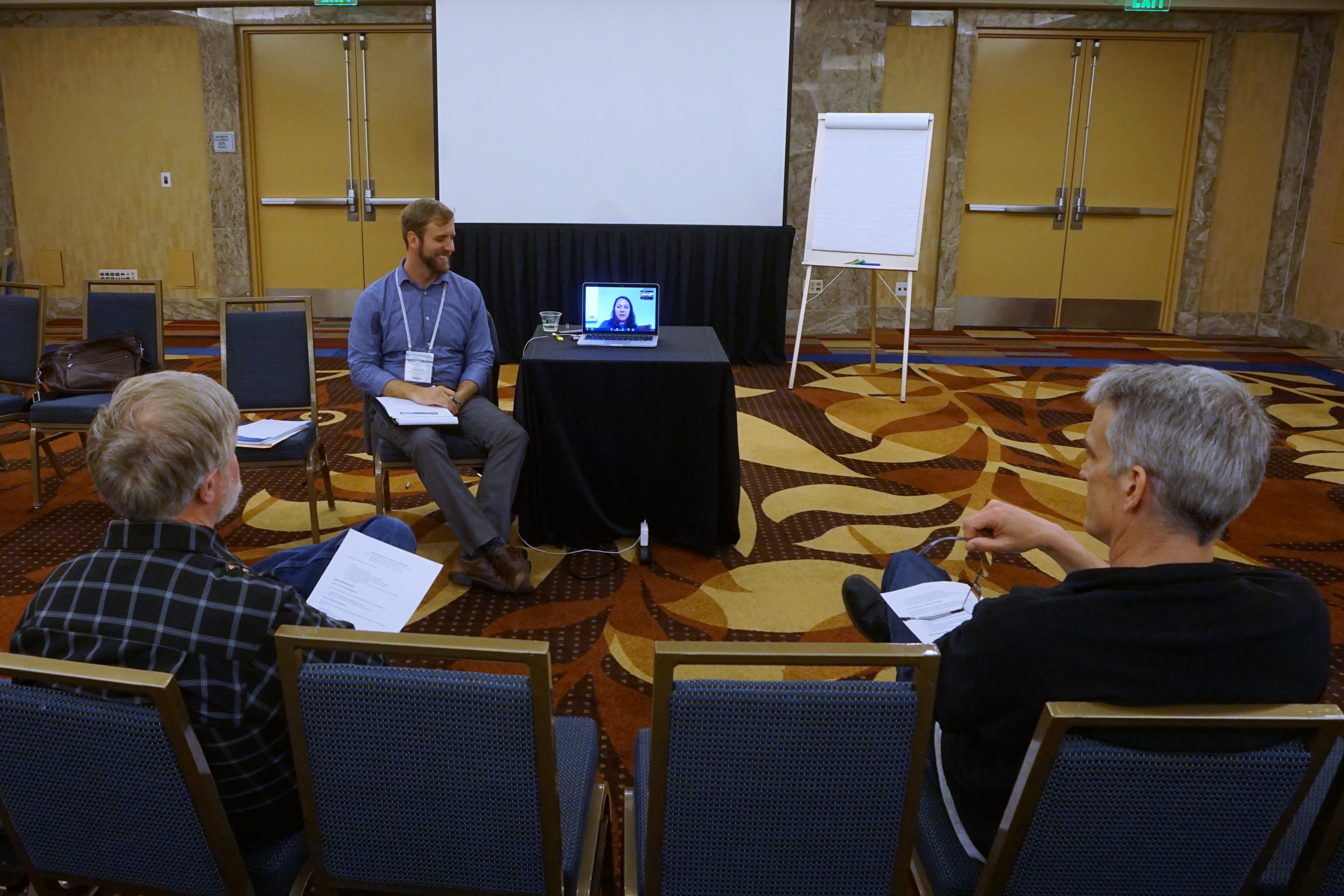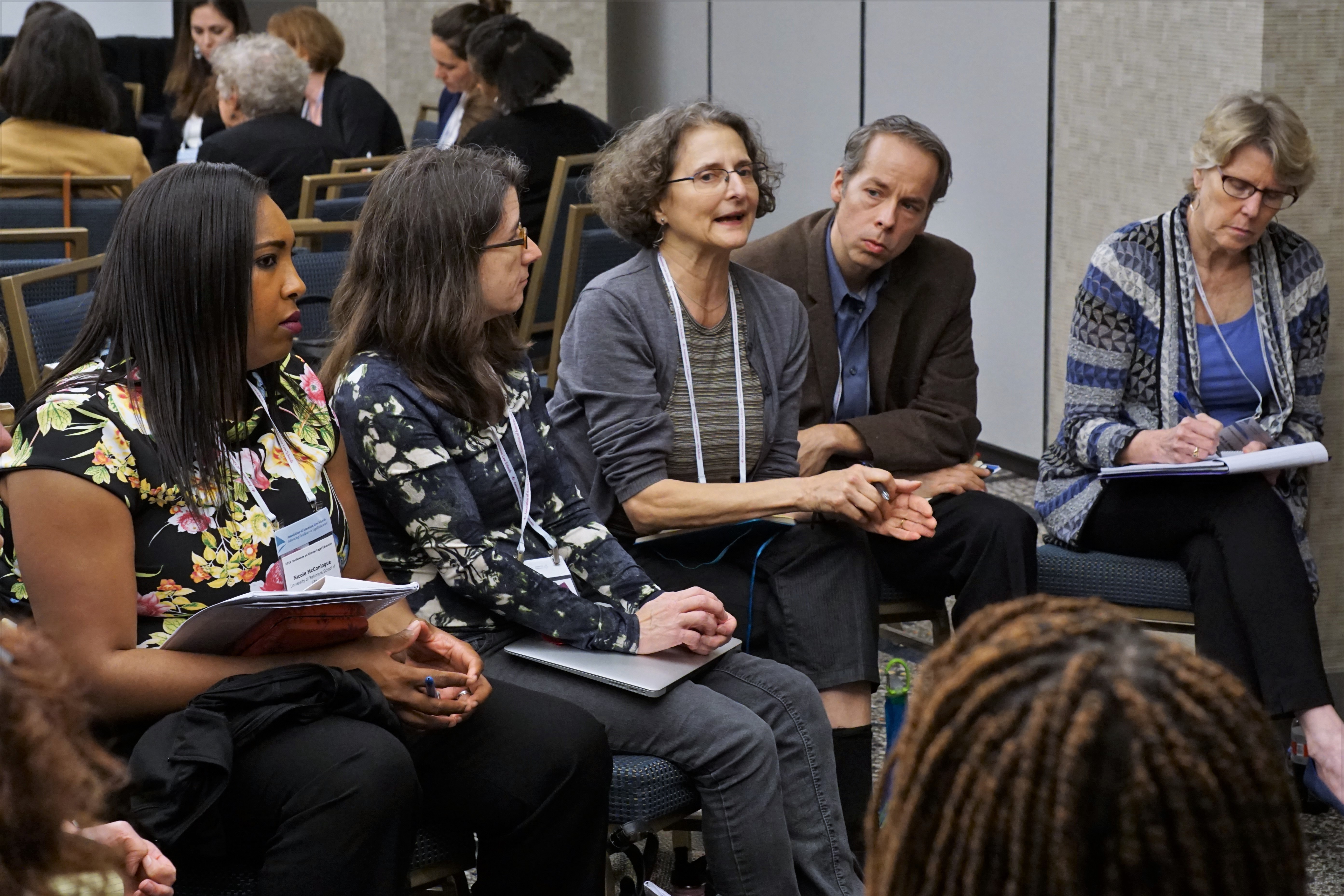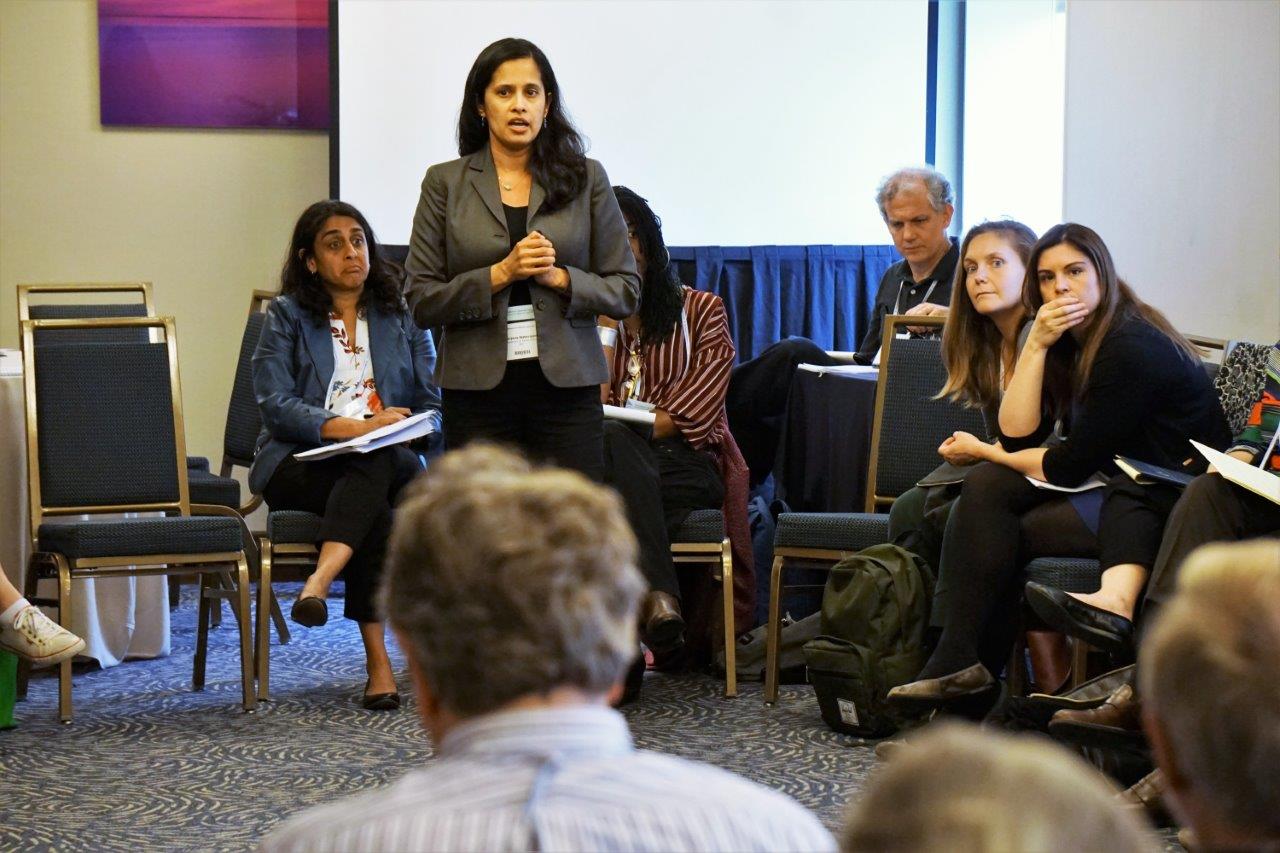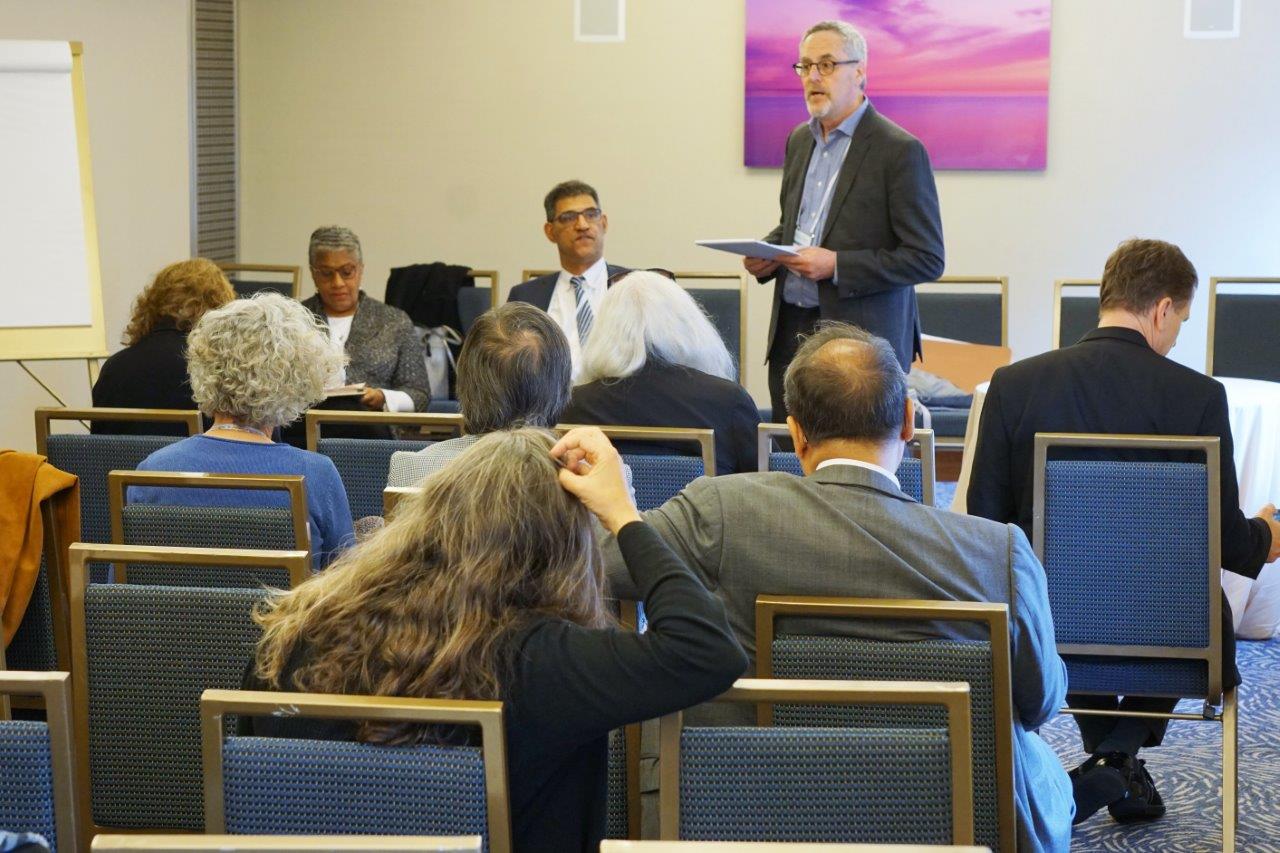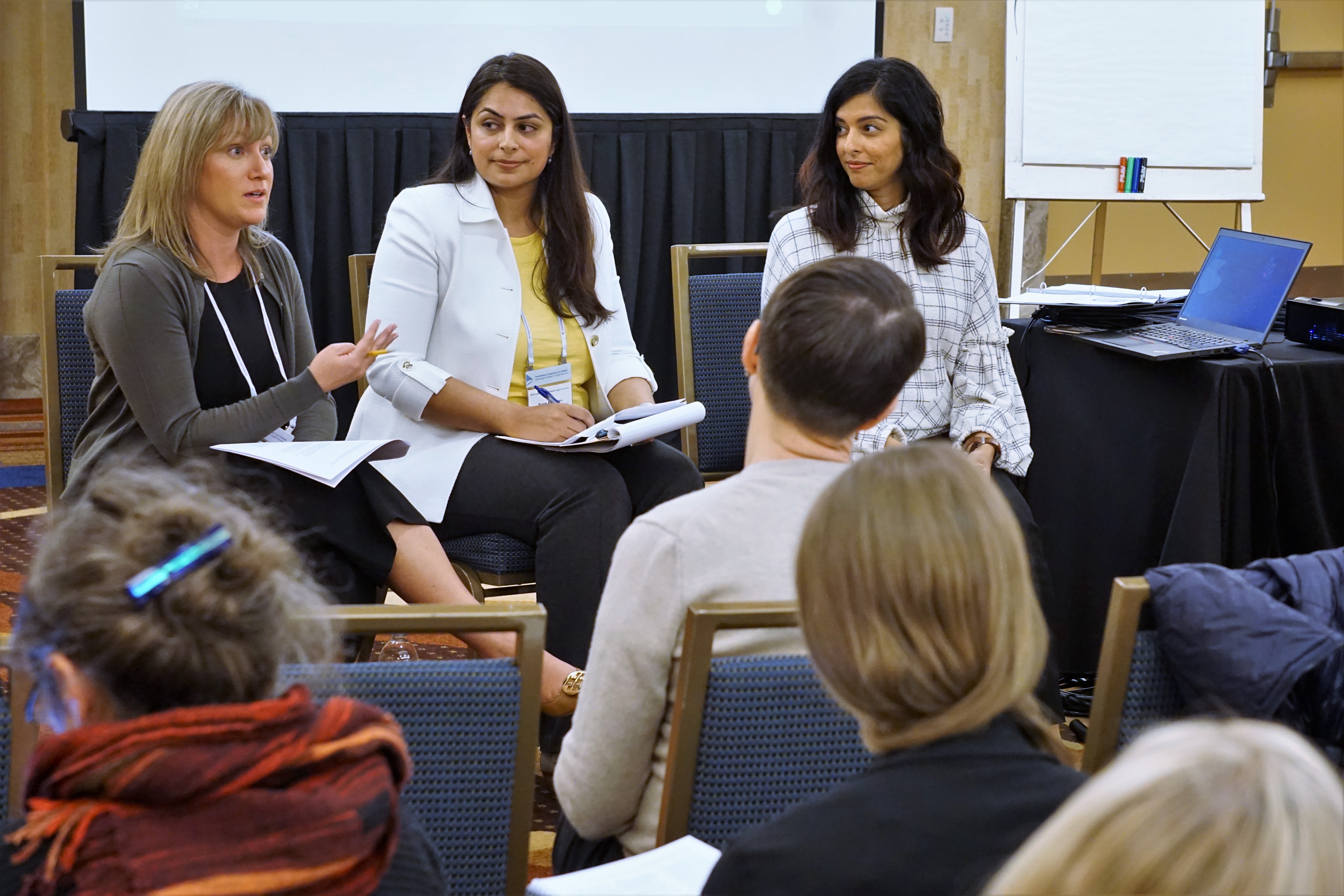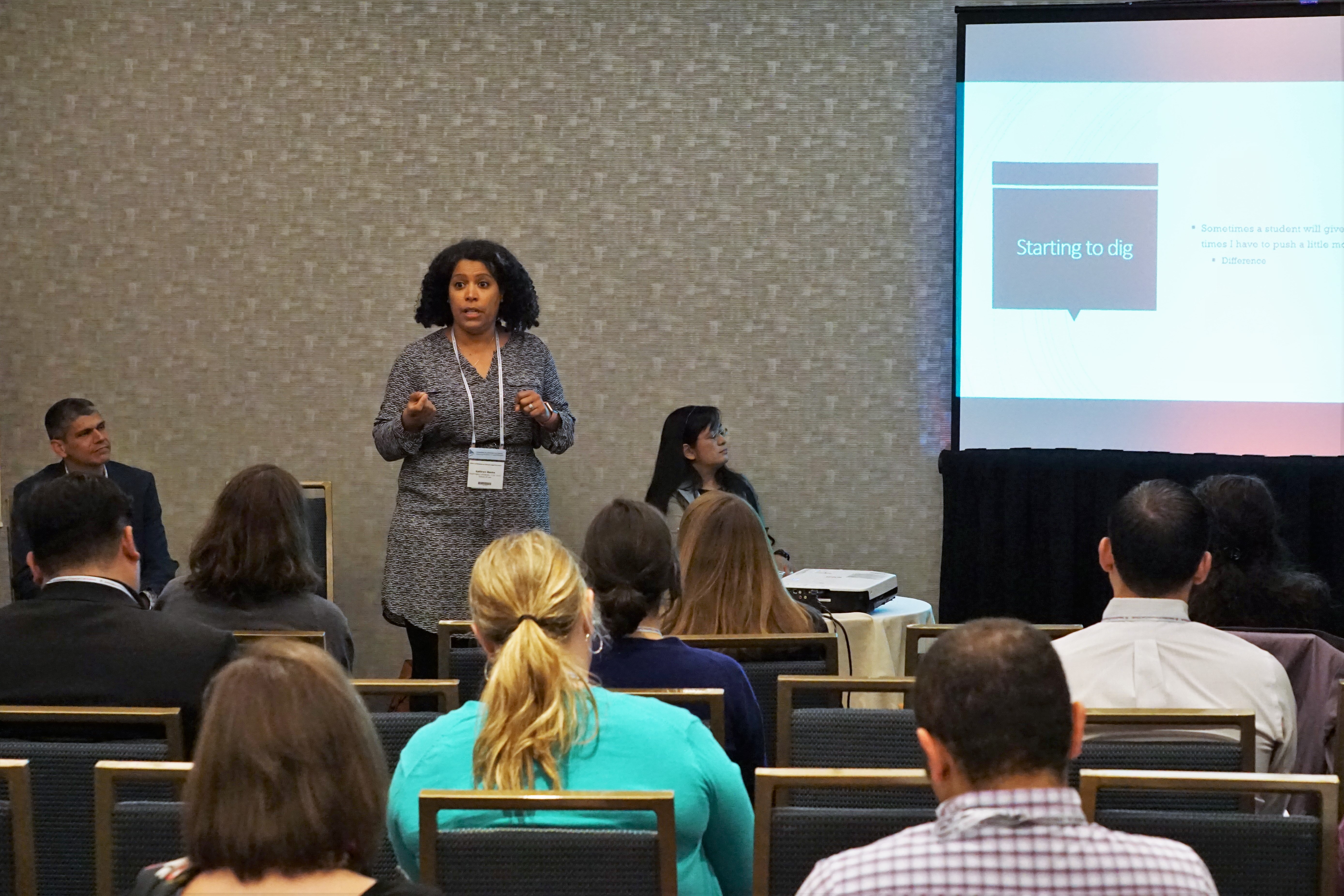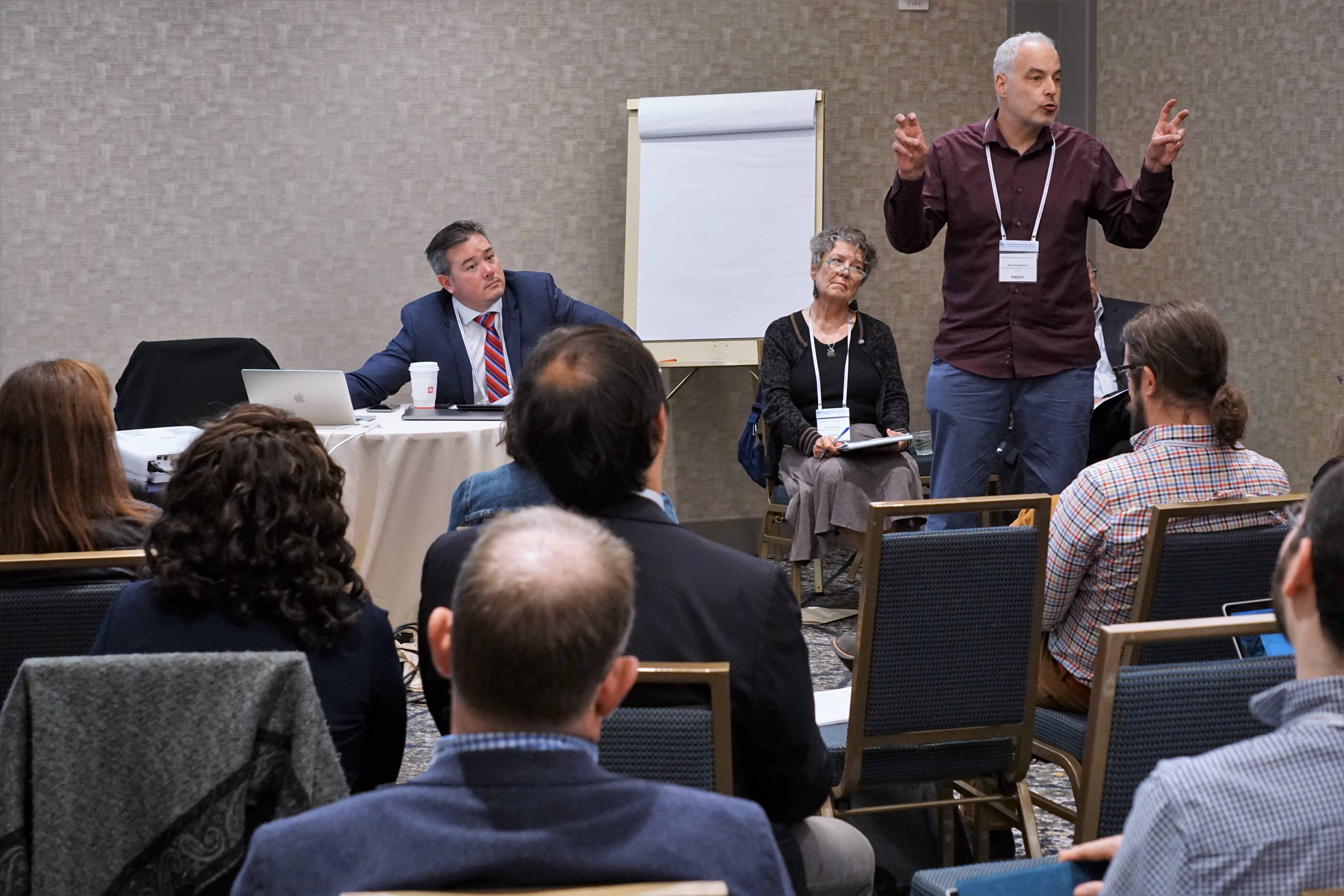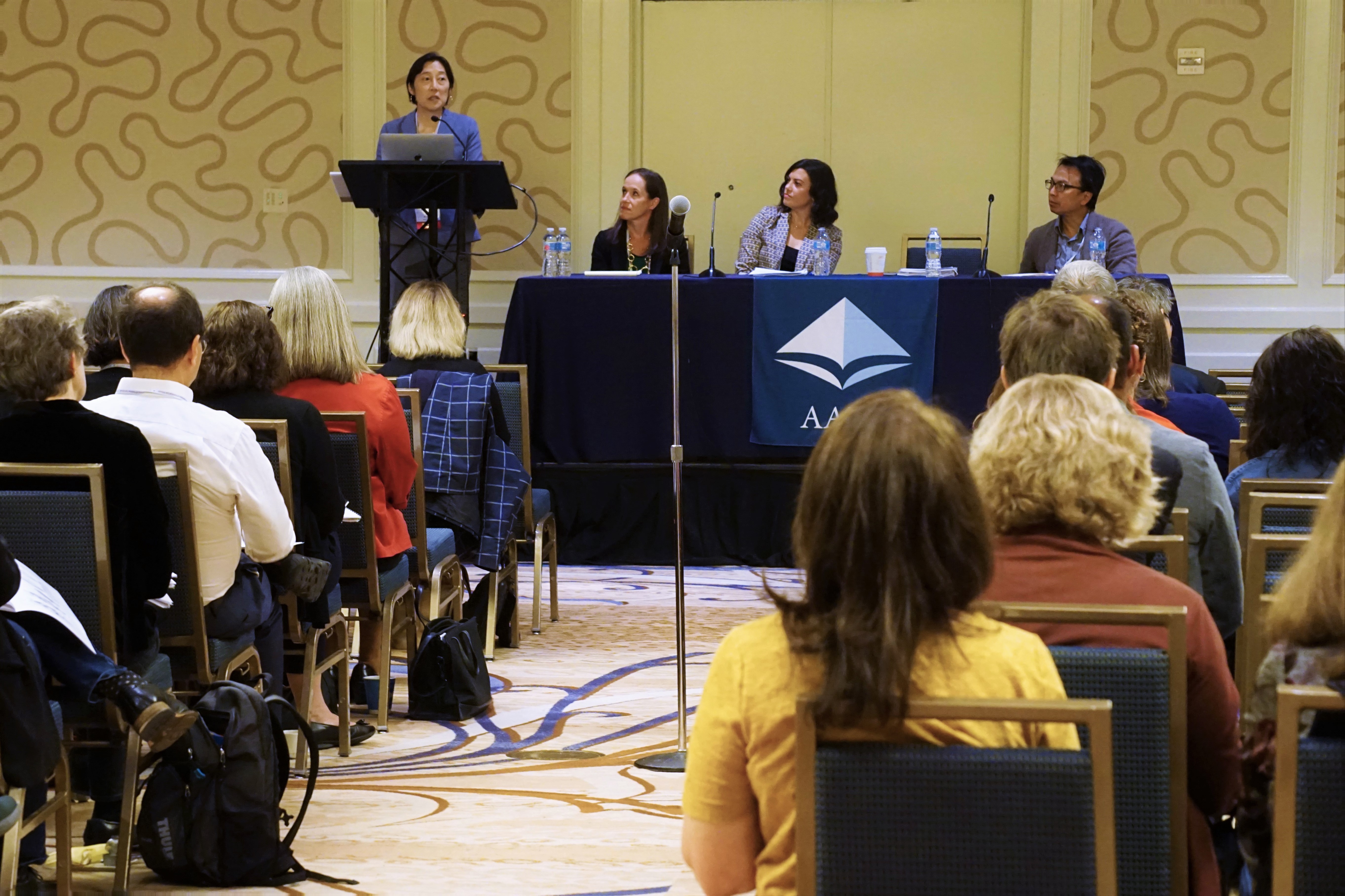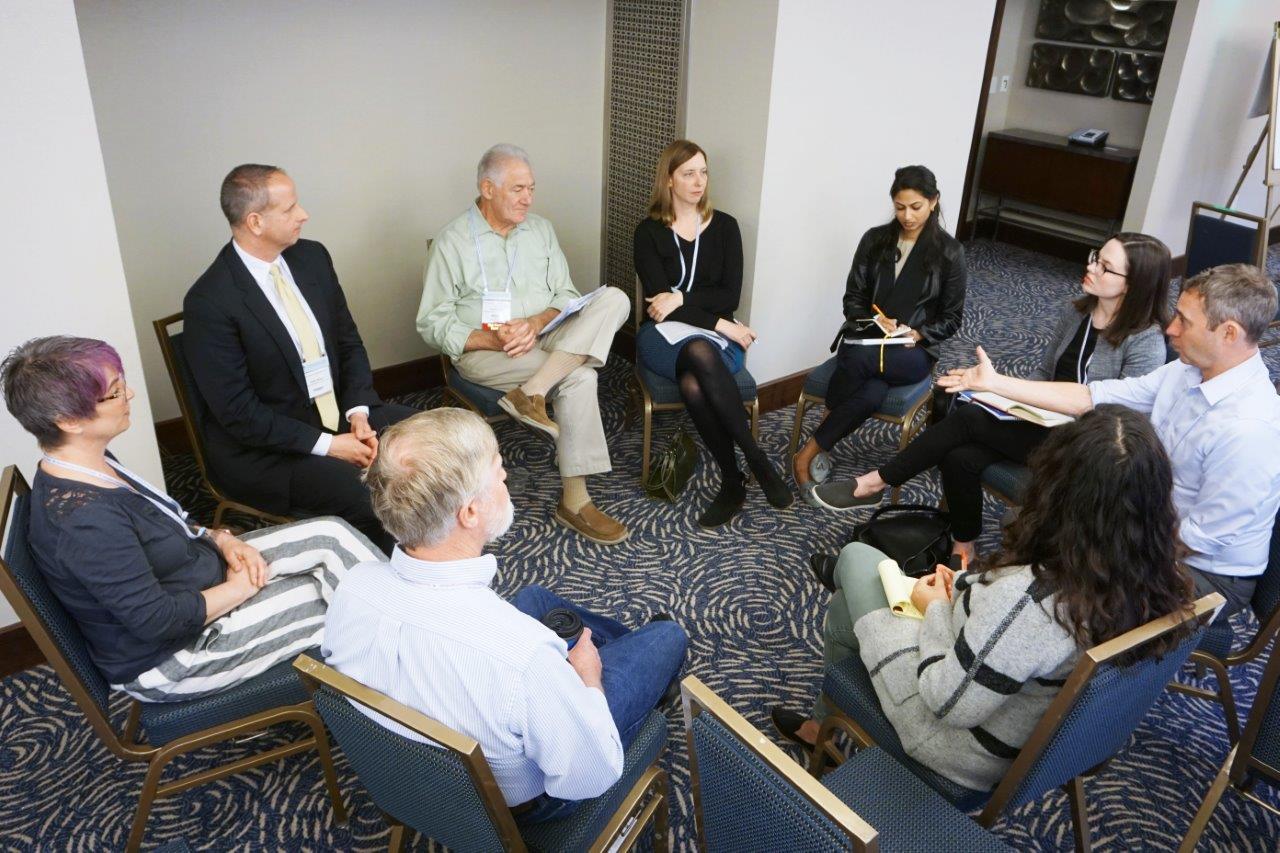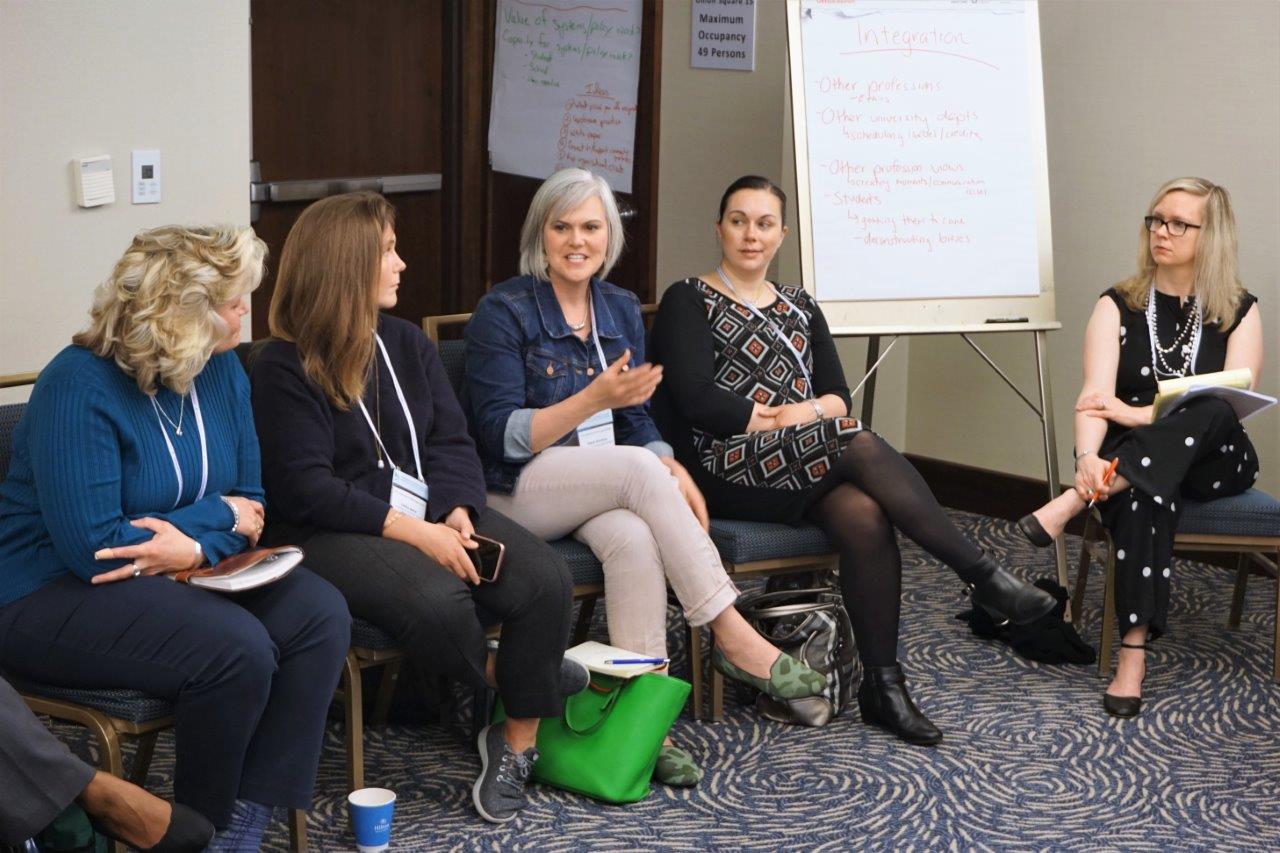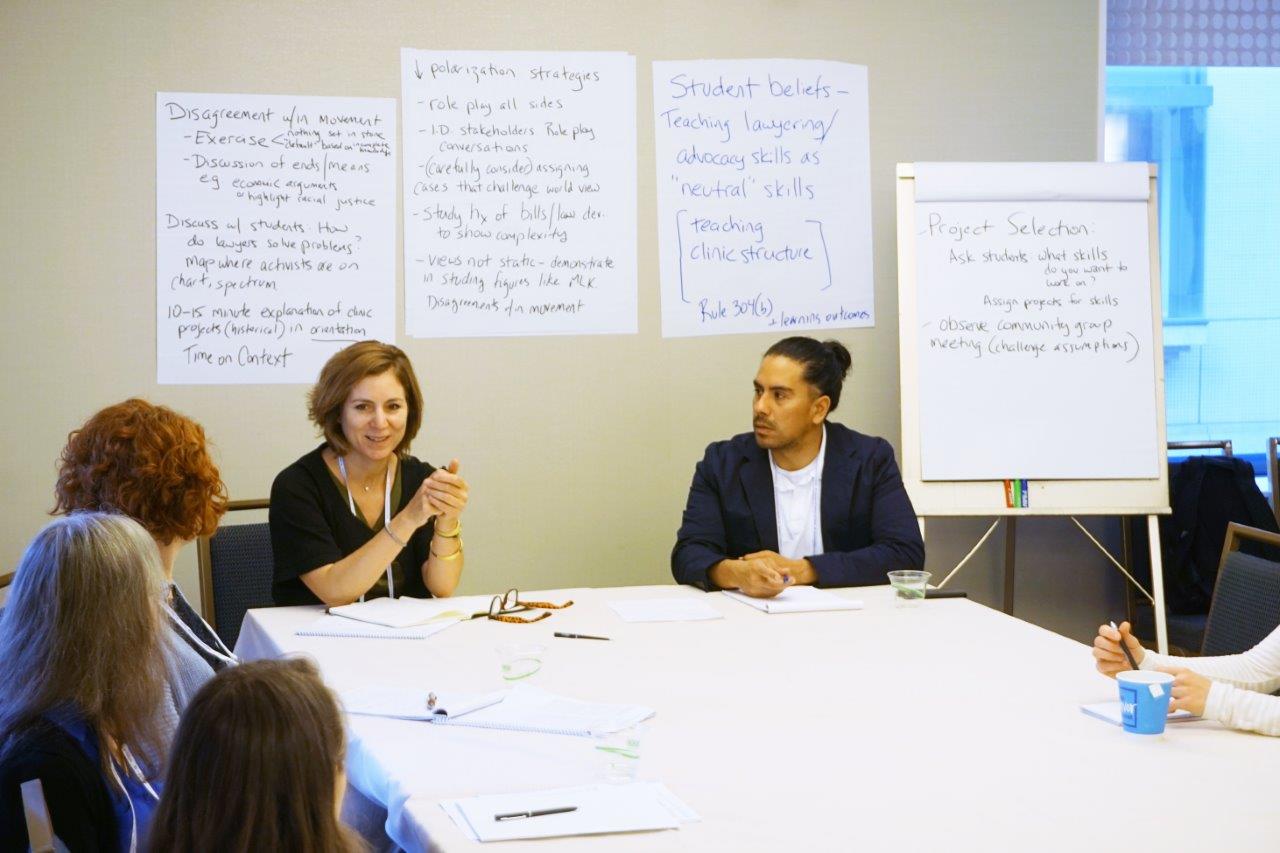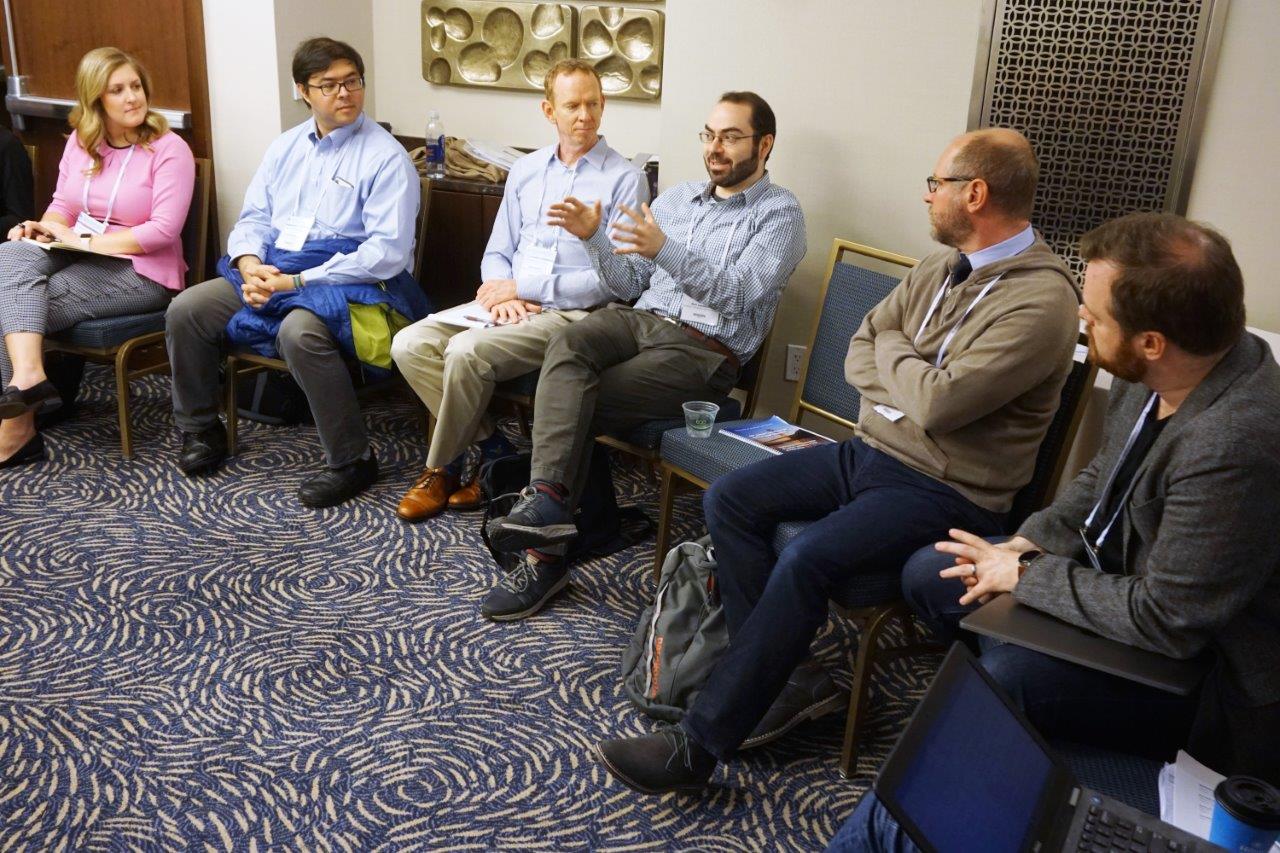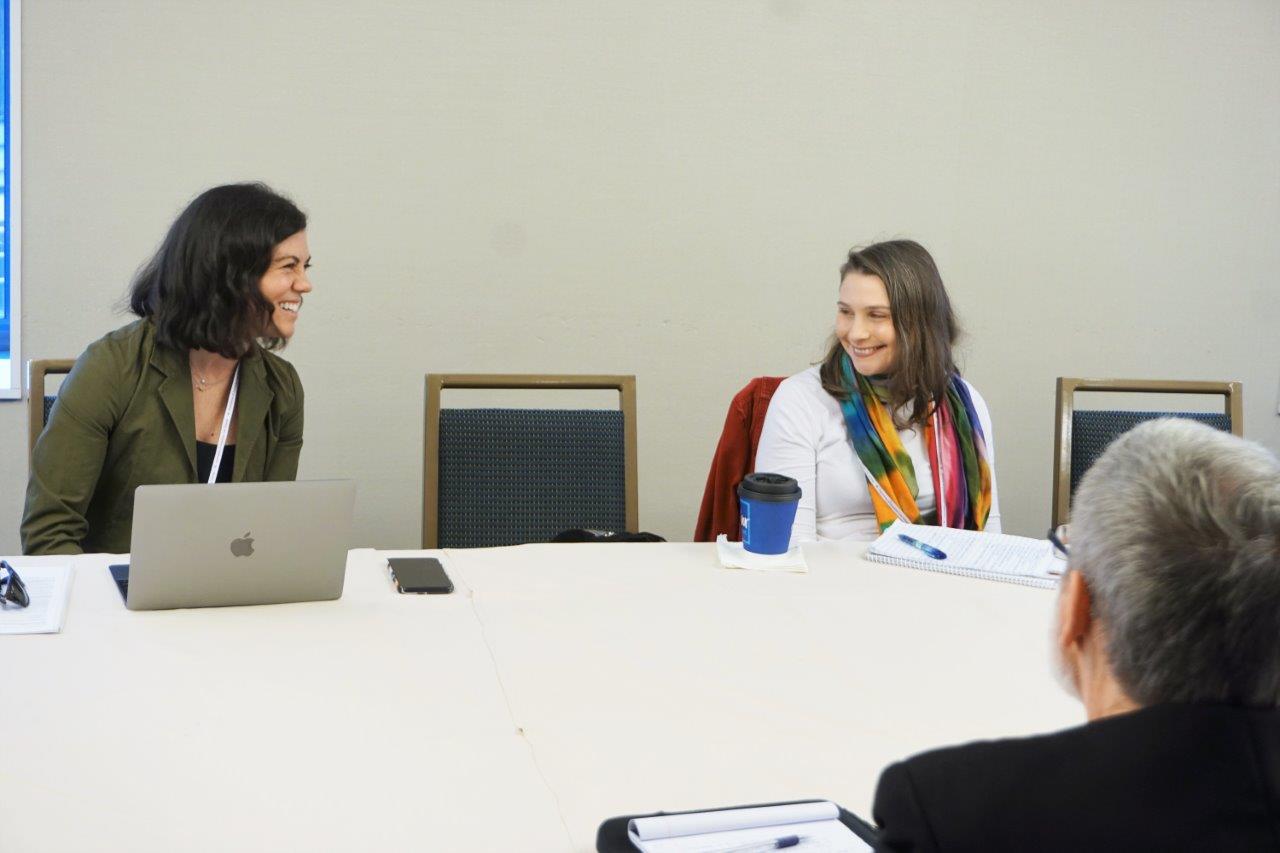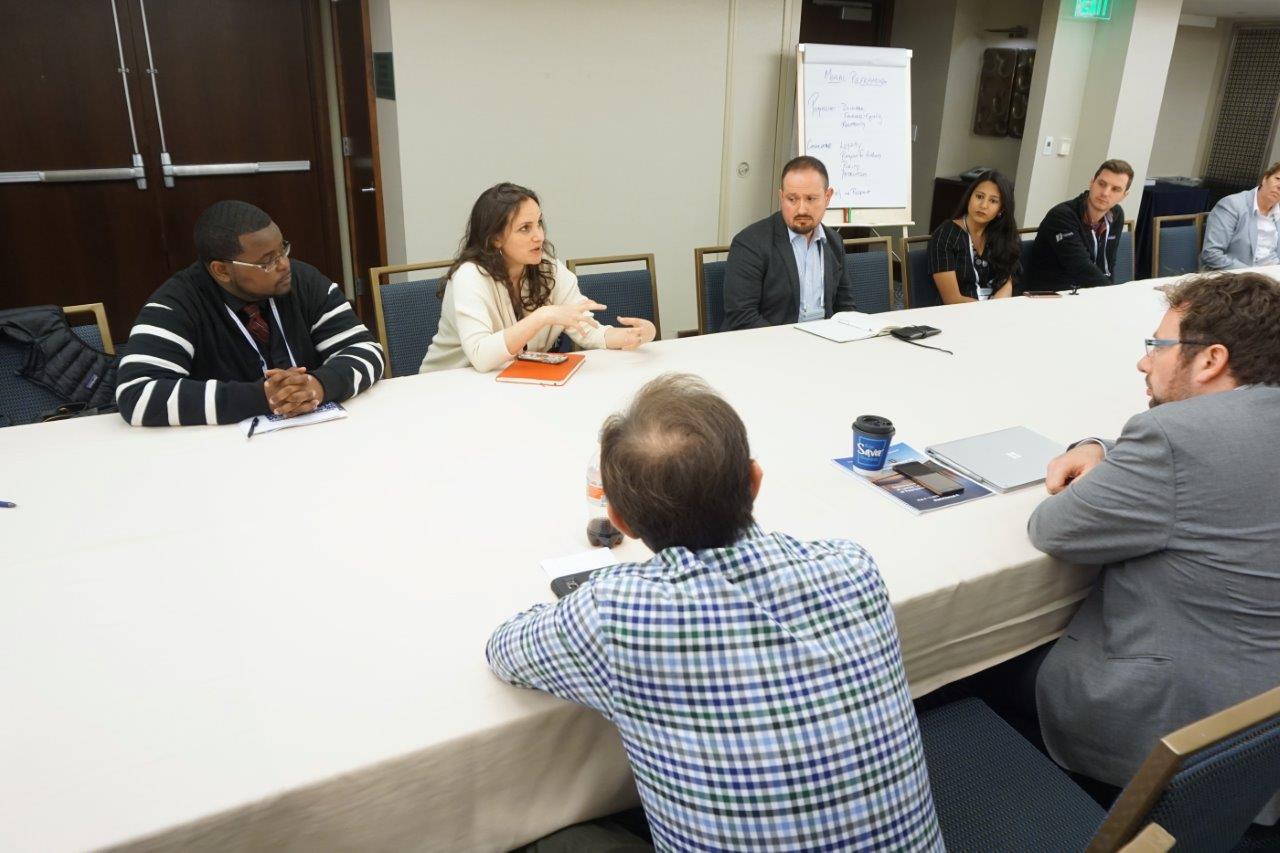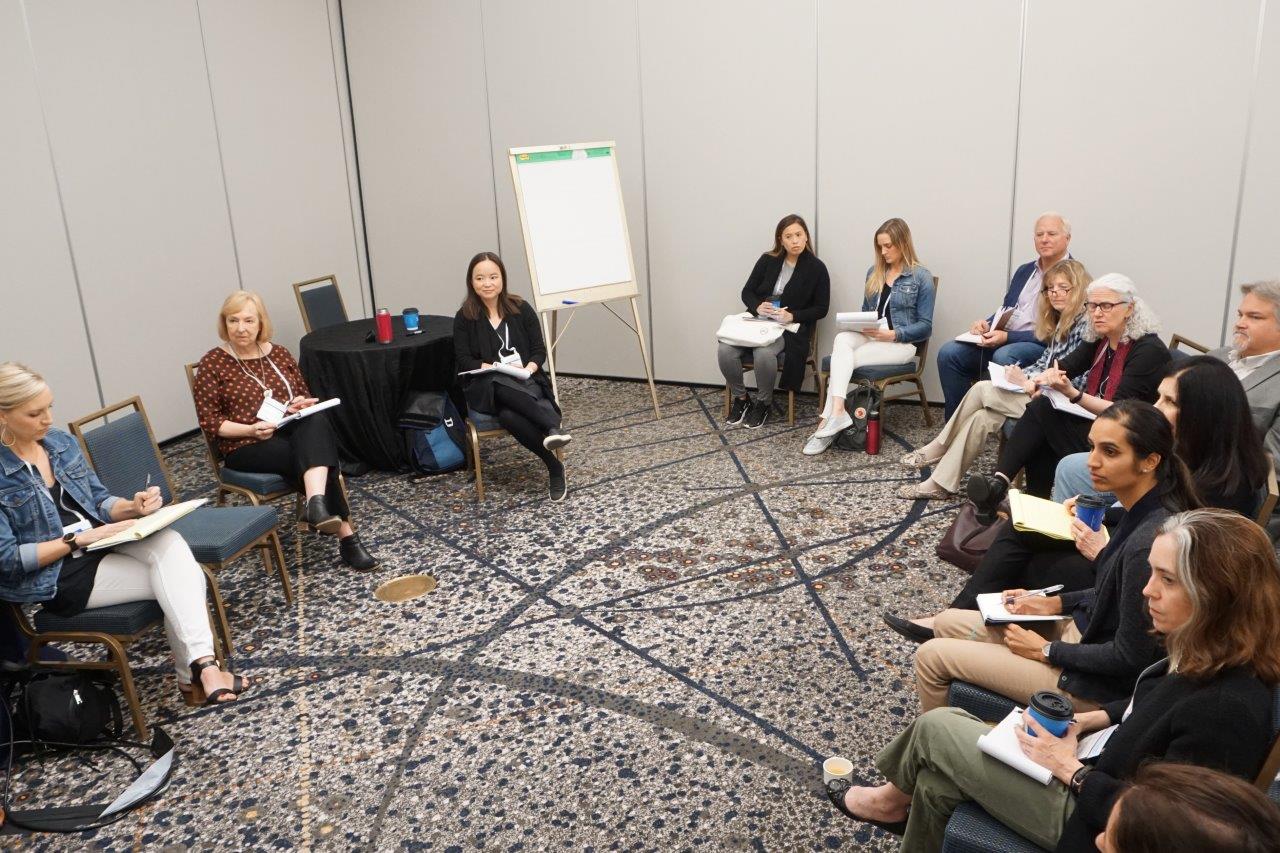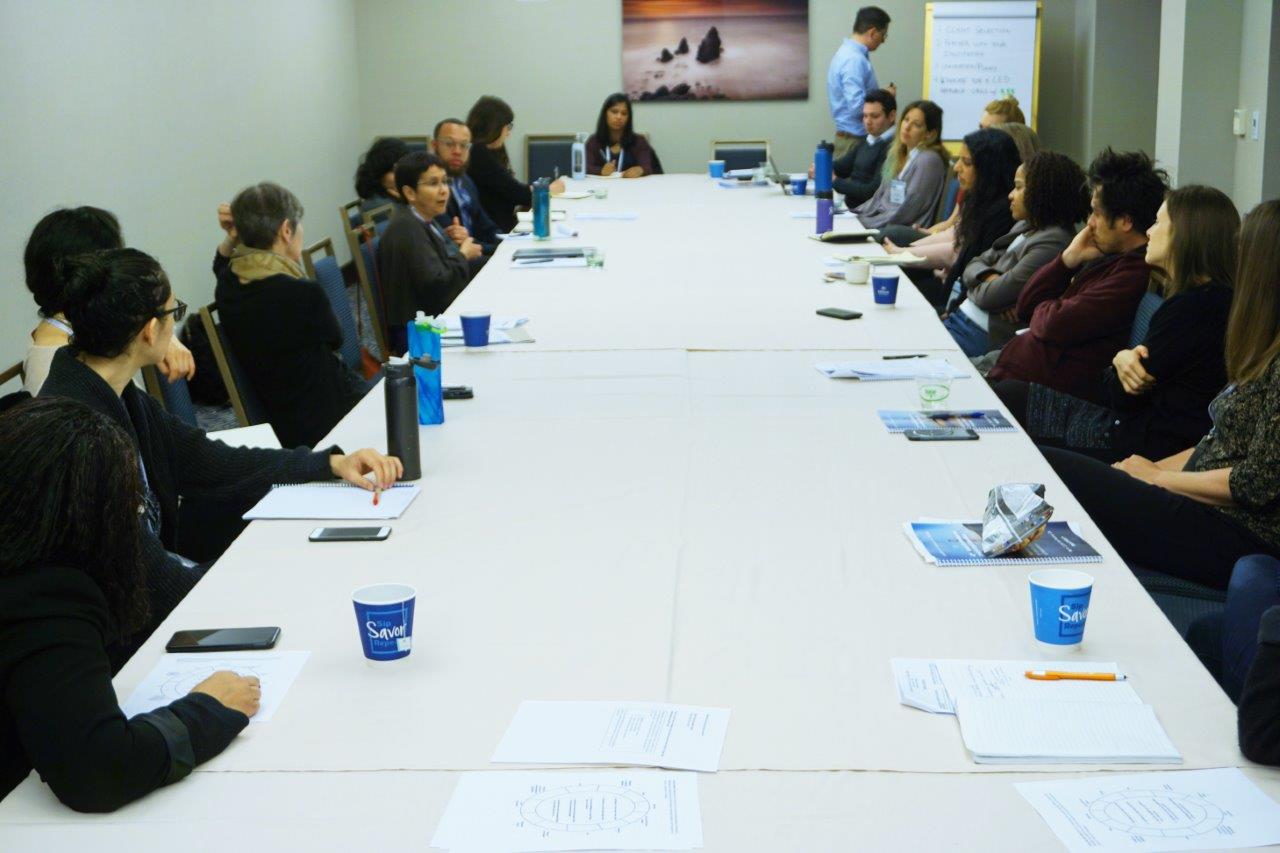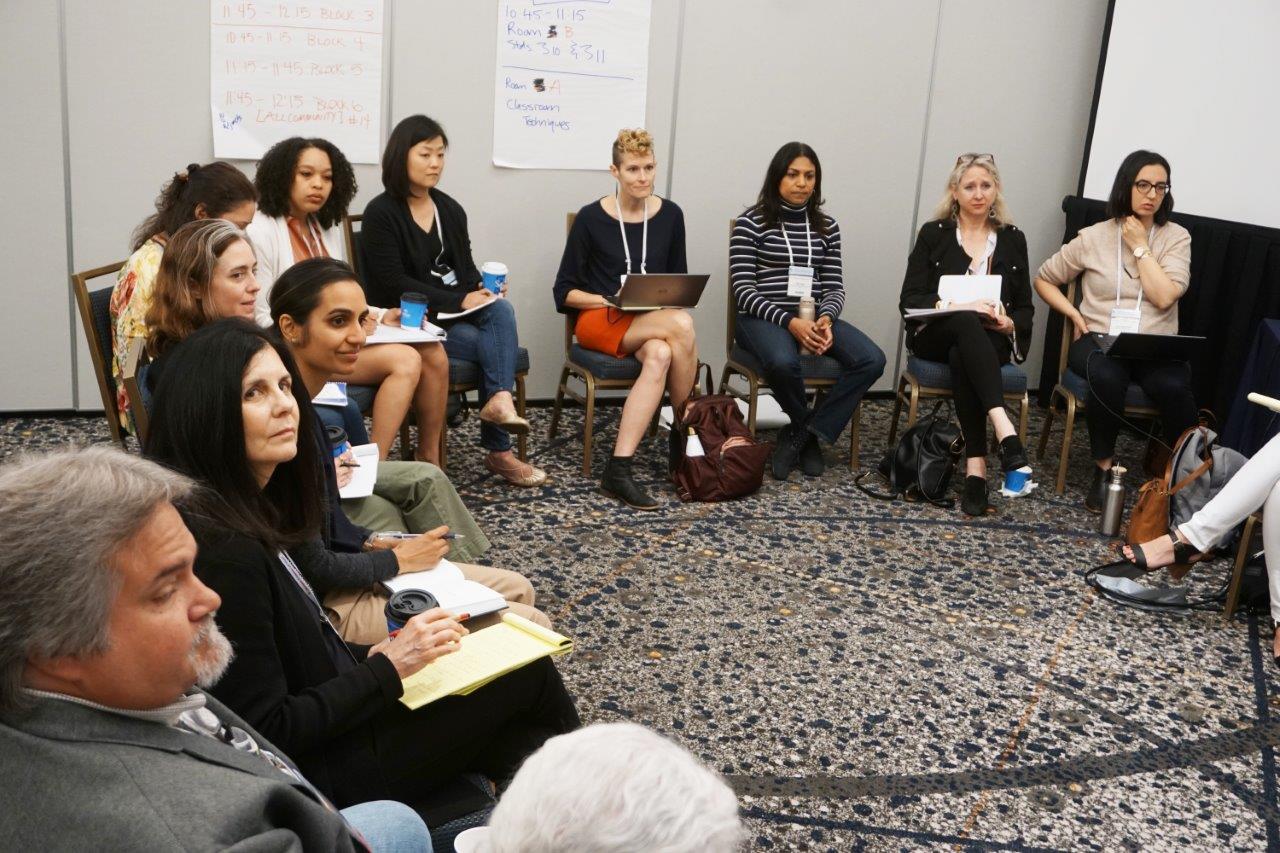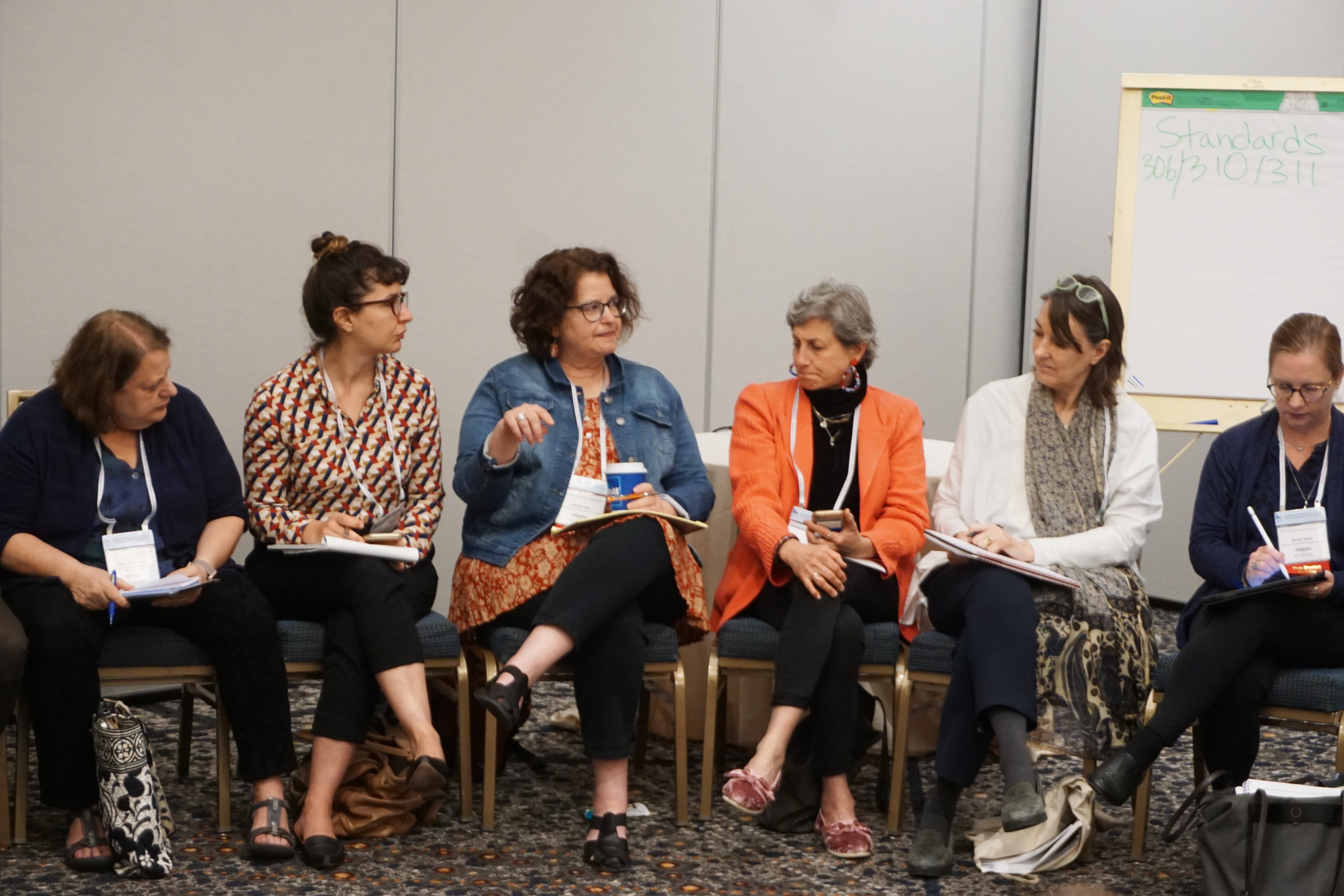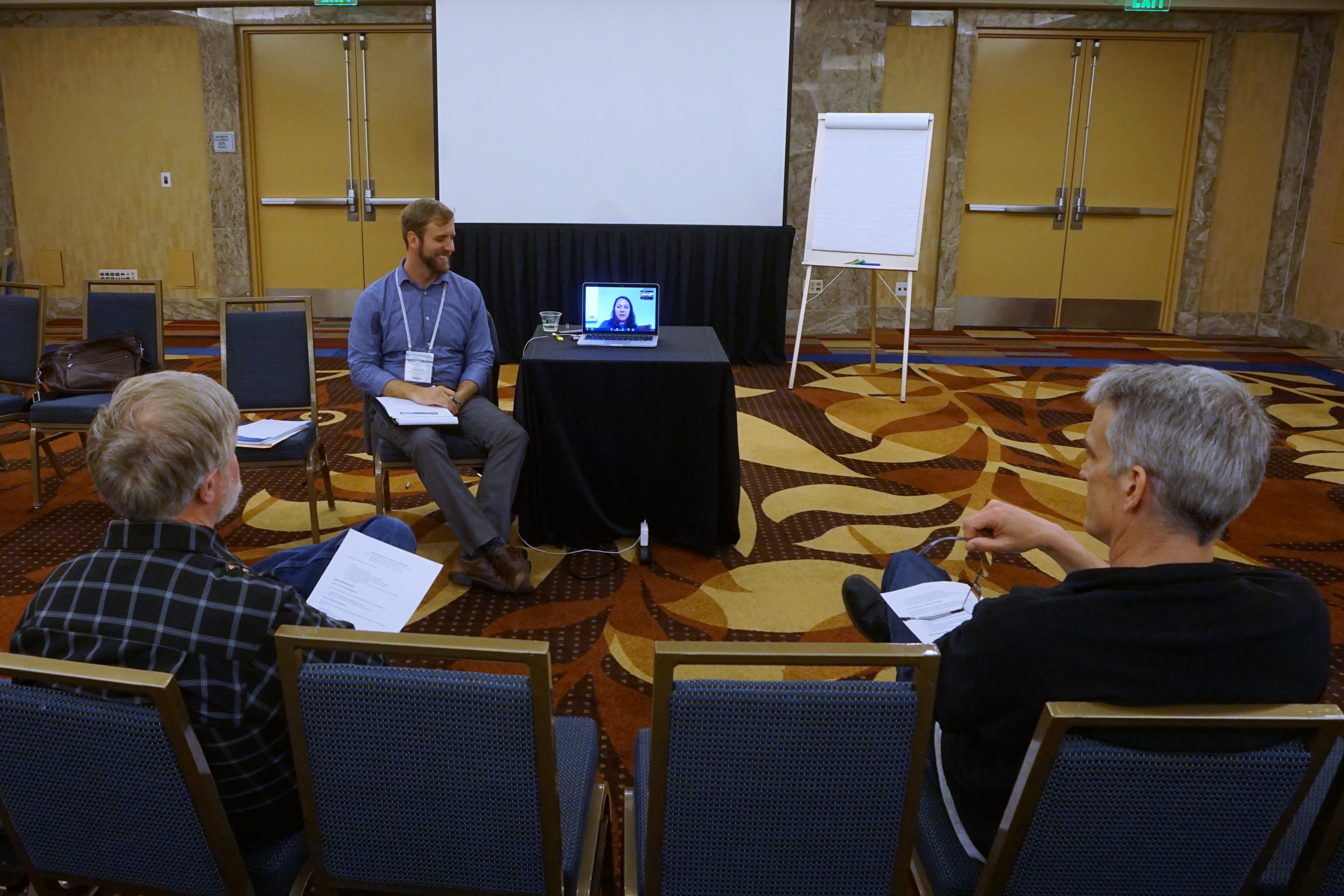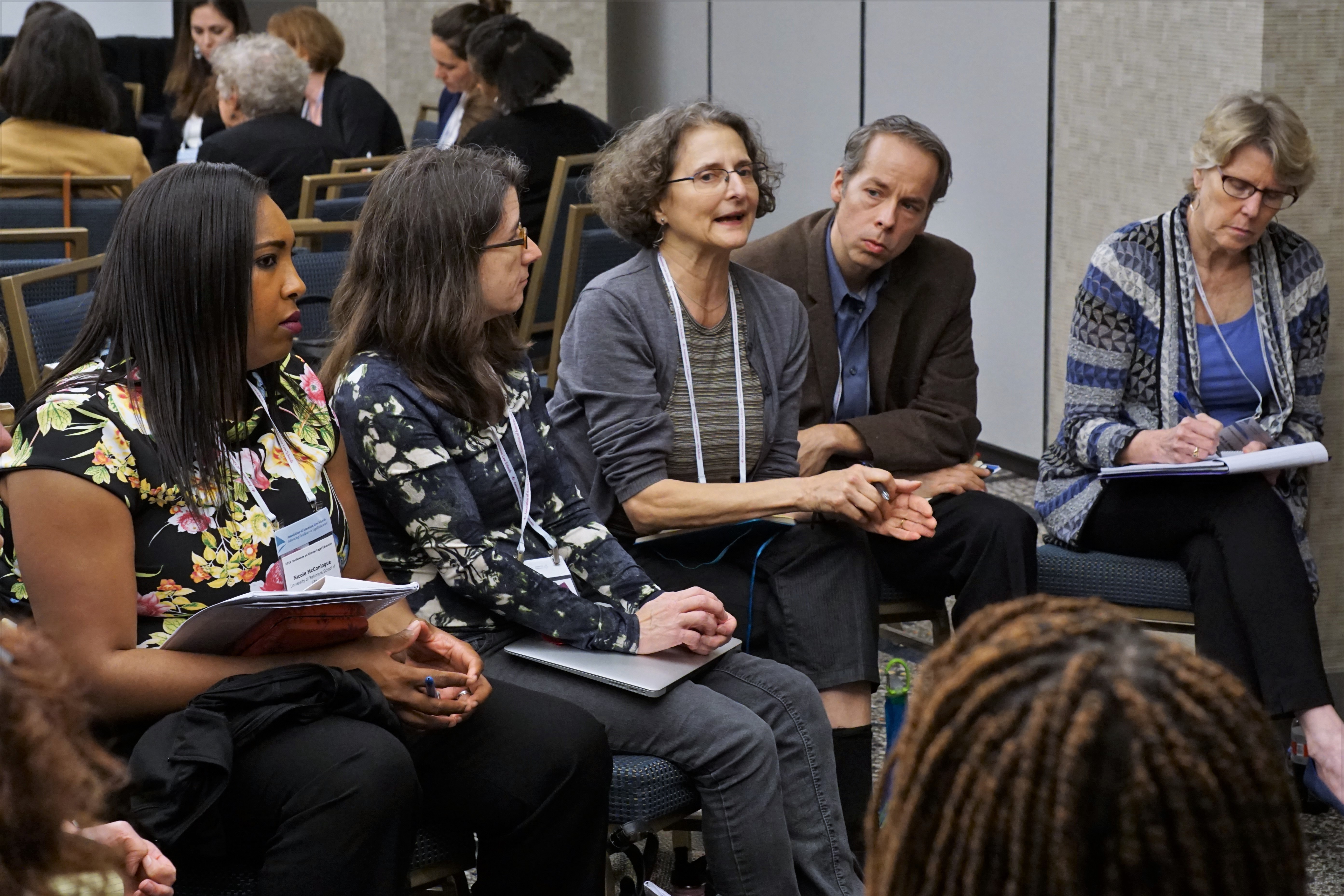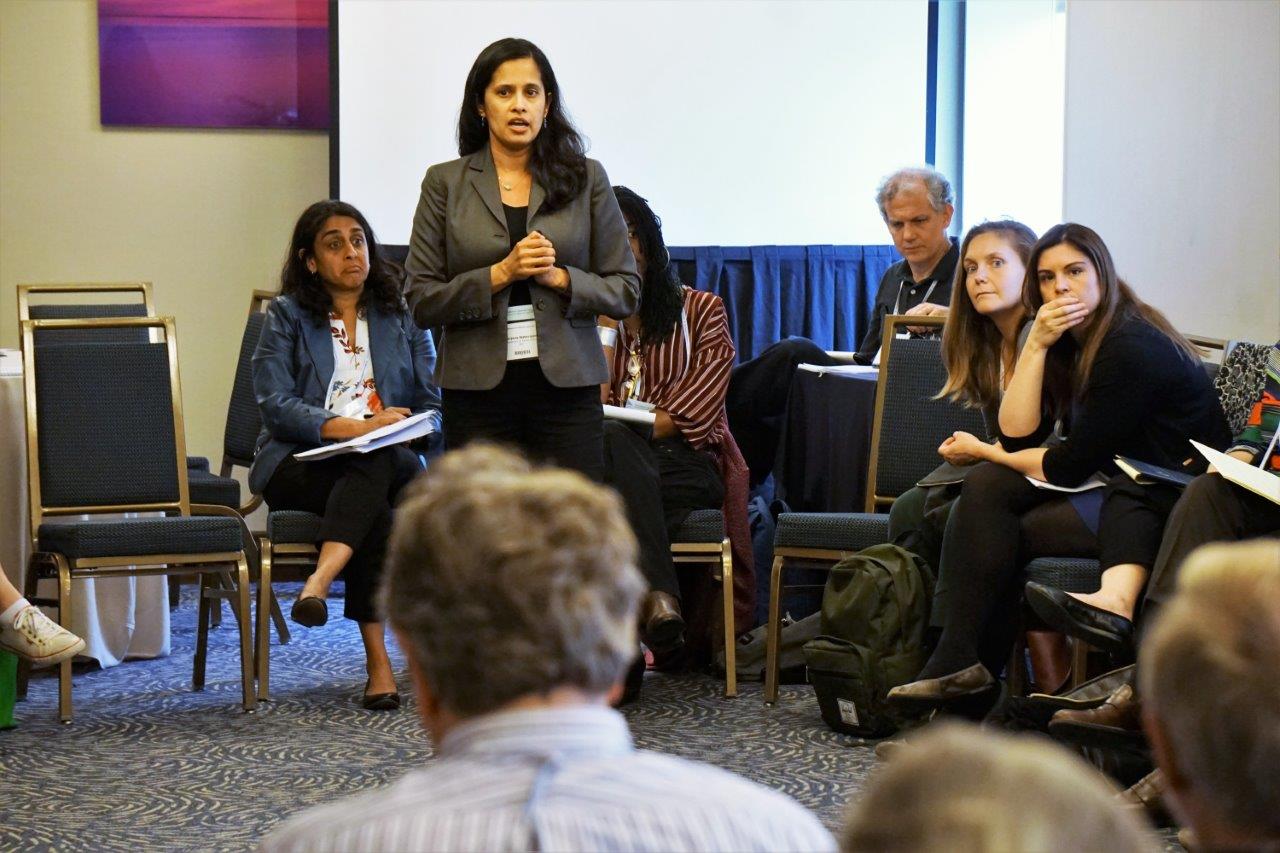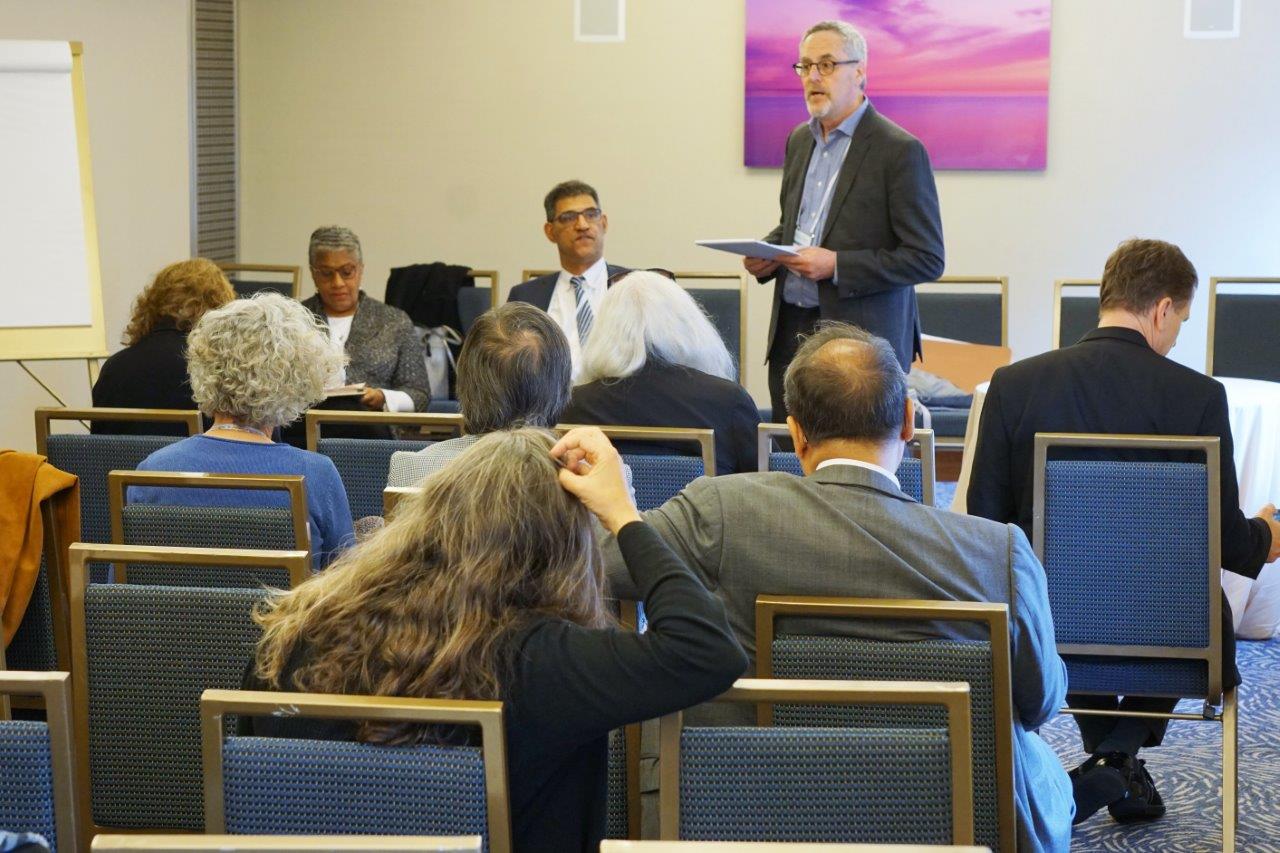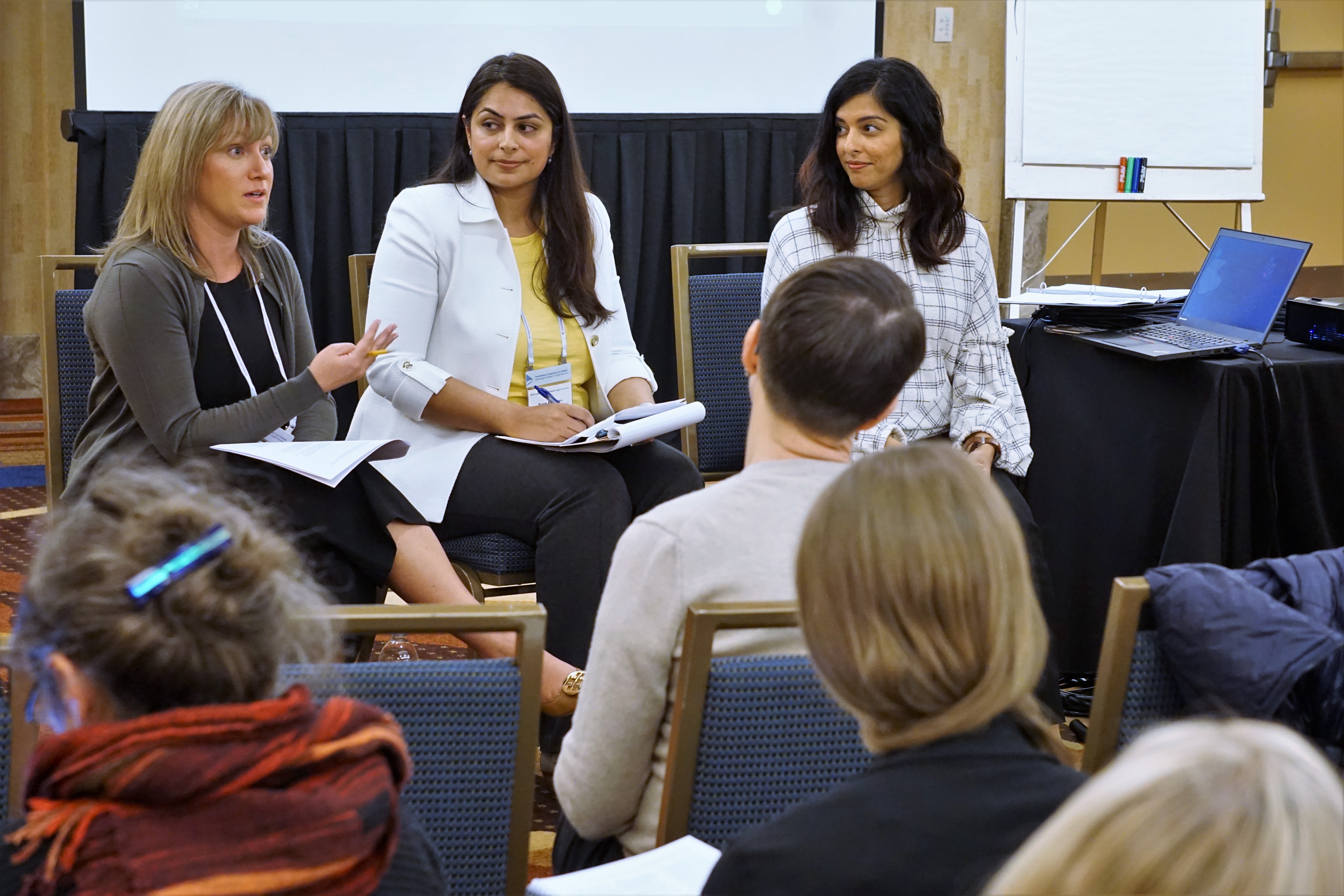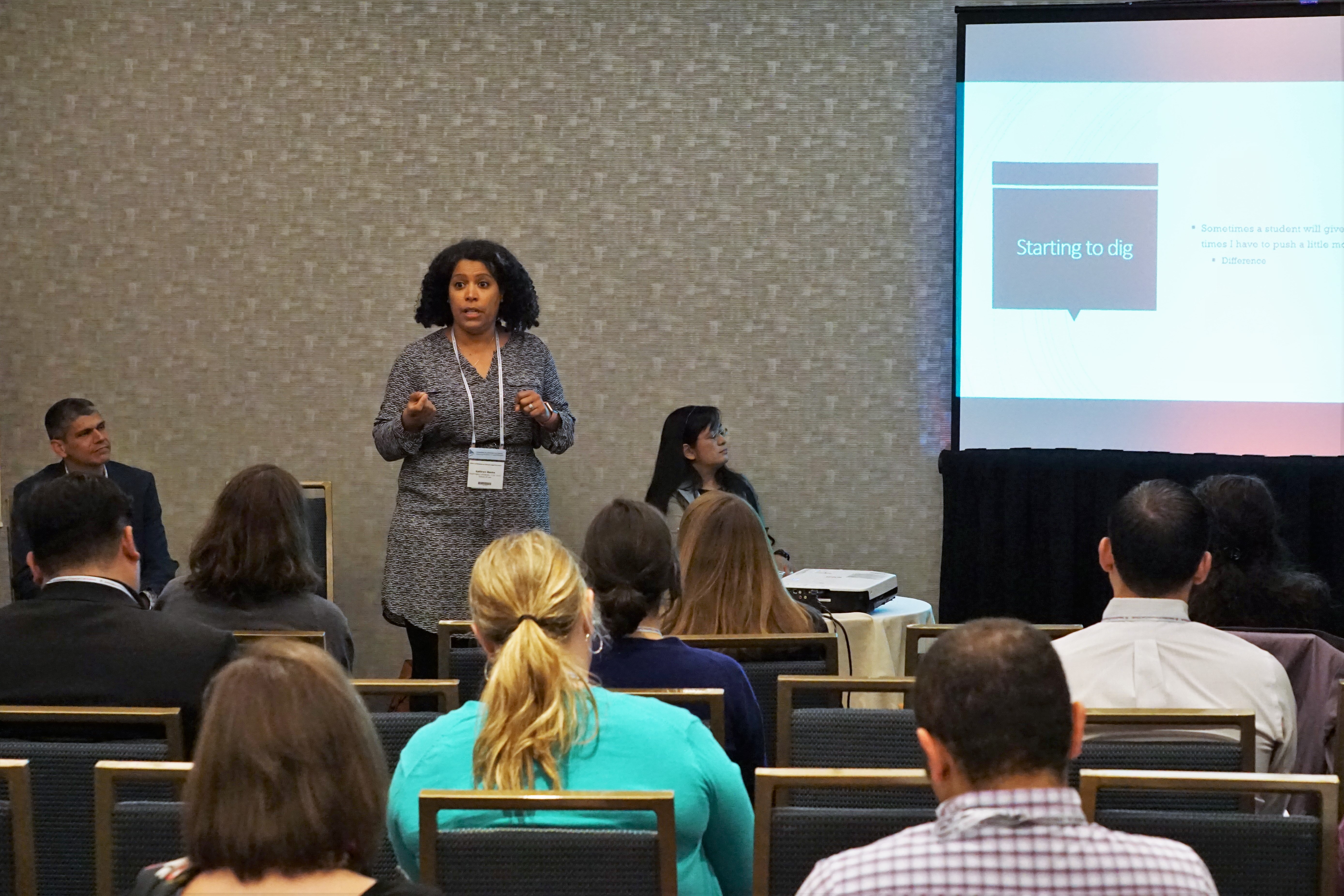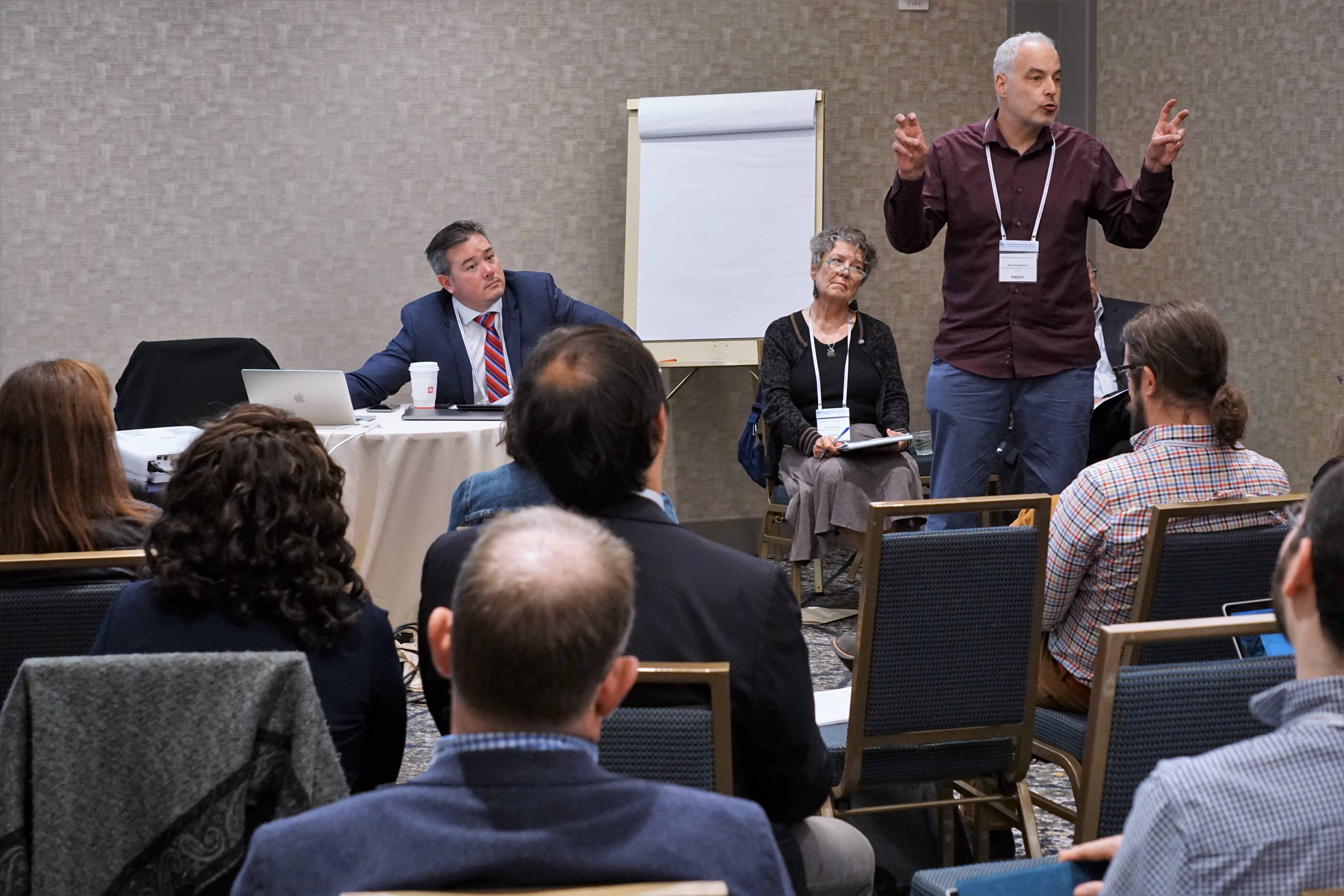 The event featured more than 350 speakers and over 100 sessions covering a broad range of topics including effective teaching, scholarship, and working with adjunct faculty. The conference also had several sessions on developing traits and skills in students, including dispute resolution, leadership, professional identity, technology, and writing.
"There's really great excitement about the new understanding and emphasis on experiential education," said Brodoff. "At the same time, there are a number of areas related to clinical education that feel under threat due to budgetary constraints and other priorities at some schools. There were a lot of discussions at the conference that reflected both this enthusiasm and concern."
The pre-conference AALS Clinical and Experiential Law Program Directors Workshop kicked off the meeting on May 3-4, offering sessions on managing the expansion of clinical and experiential programs, structuring experiential dean positions, and working with law school leadership.

We have a really solid foundation of knowledge, experience, and history that we have been building on for more than 40 years.

Lisa Brodoff, Conference Planning Committee Chair
On Saturday, the conference began with workshops for clinicians of color and on the topics of learning law through experience, scholarship support, and social dreaming. That evening, a reception provided the opportunity for attendees to showcase their clinics, projects, and concepts related to clinical legal education using poster presentations. Dispute resolution, intellectual property, and technology legal clinics, advice for new clinicians, and rural access to justice were among the issues covered by the poster displays.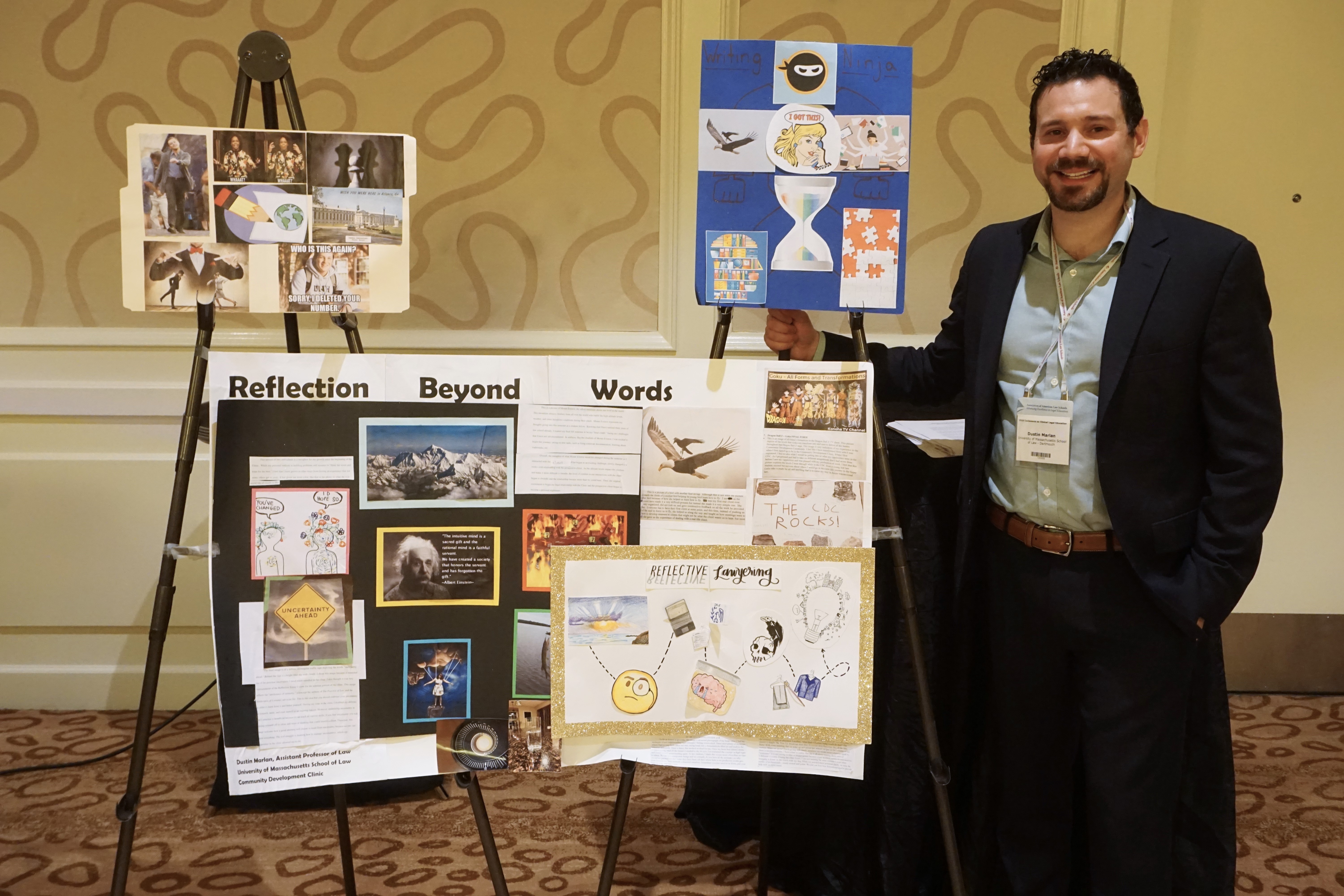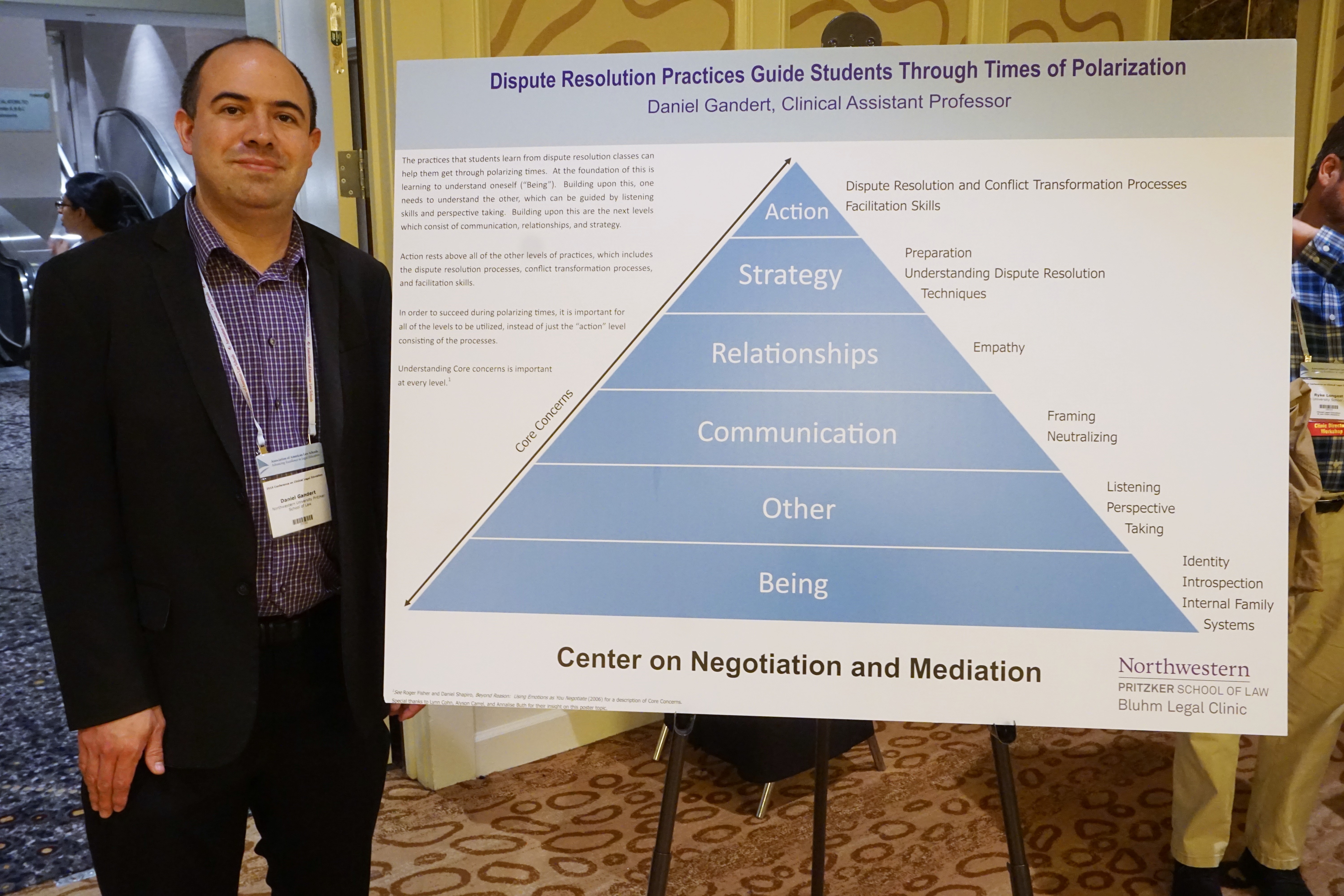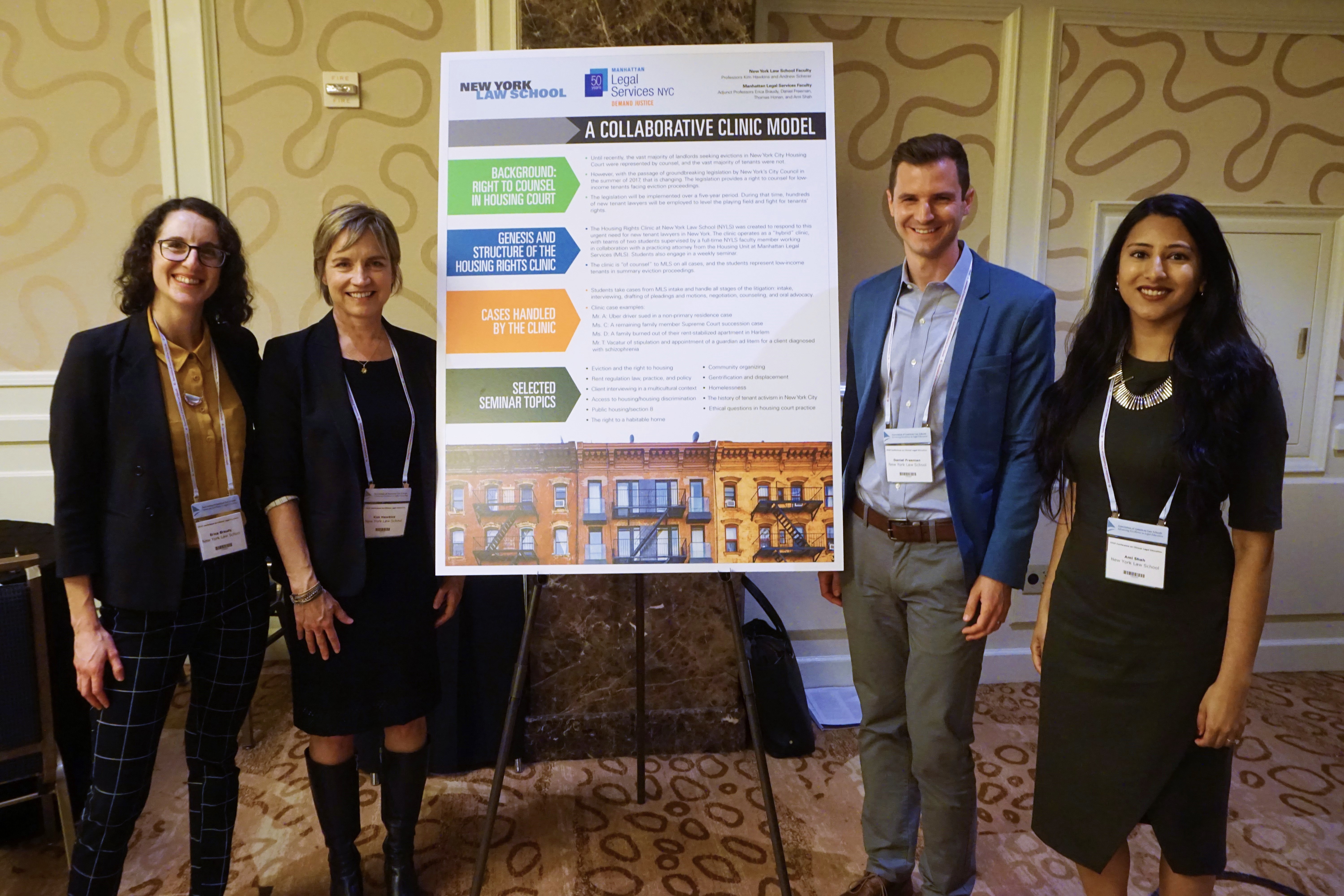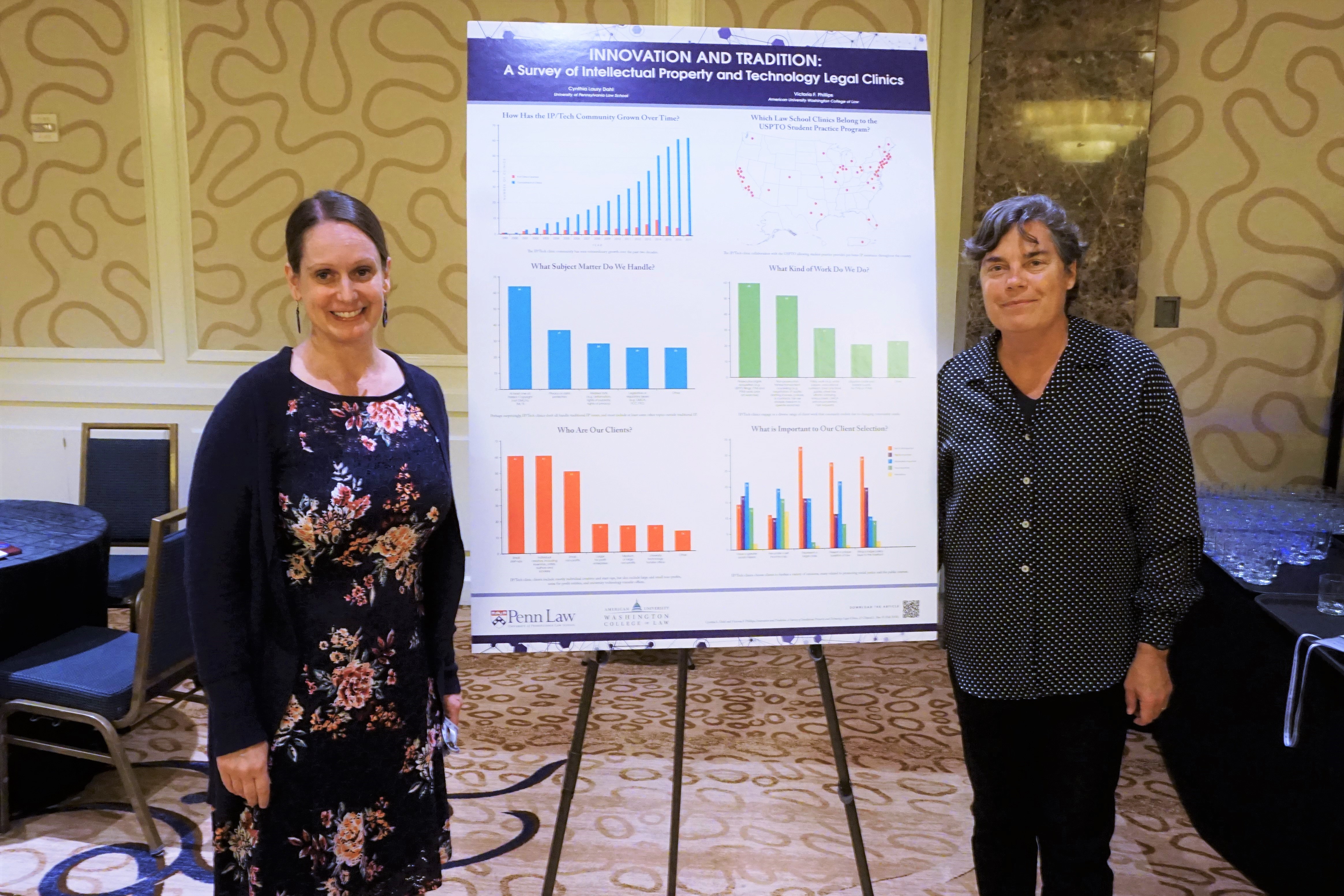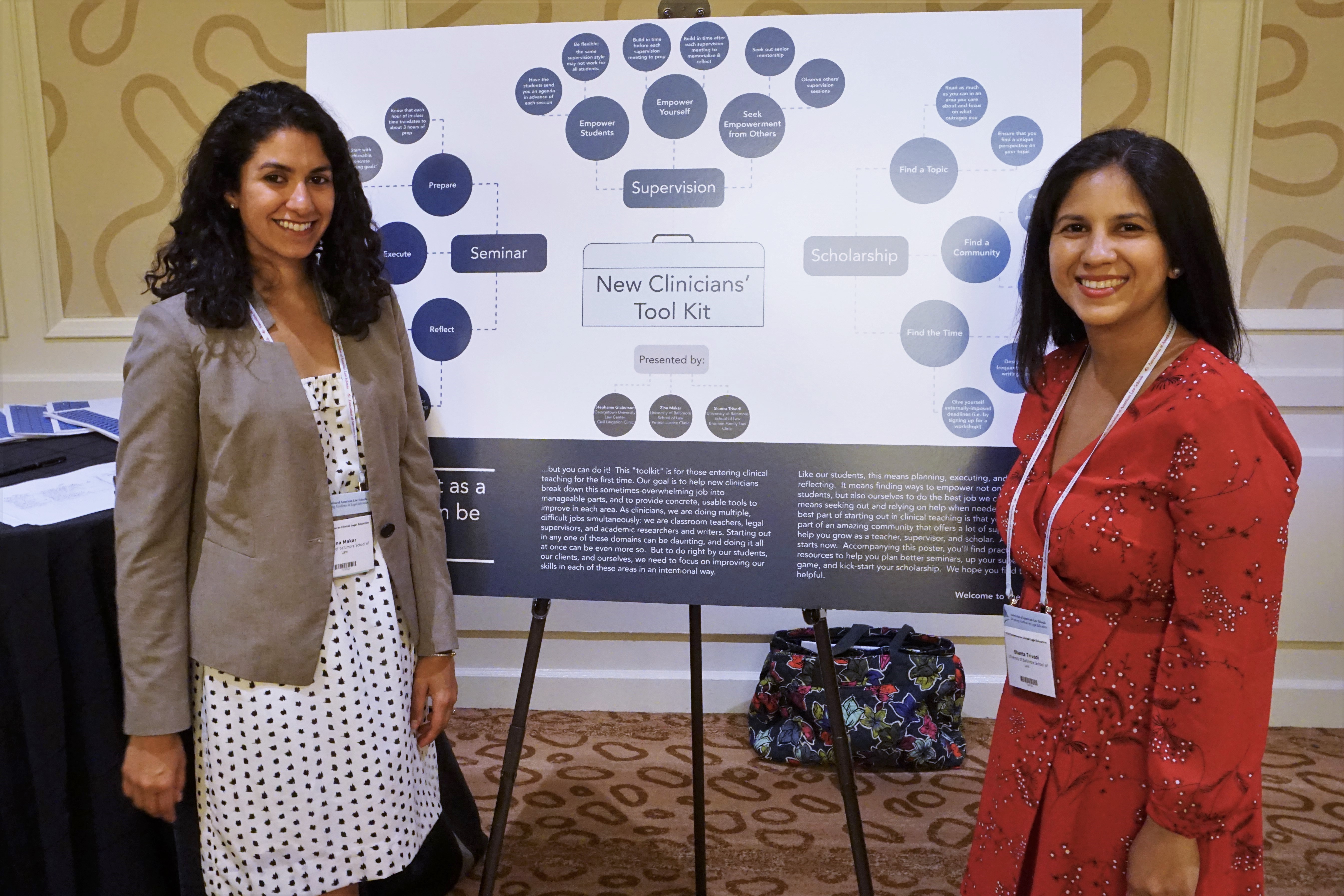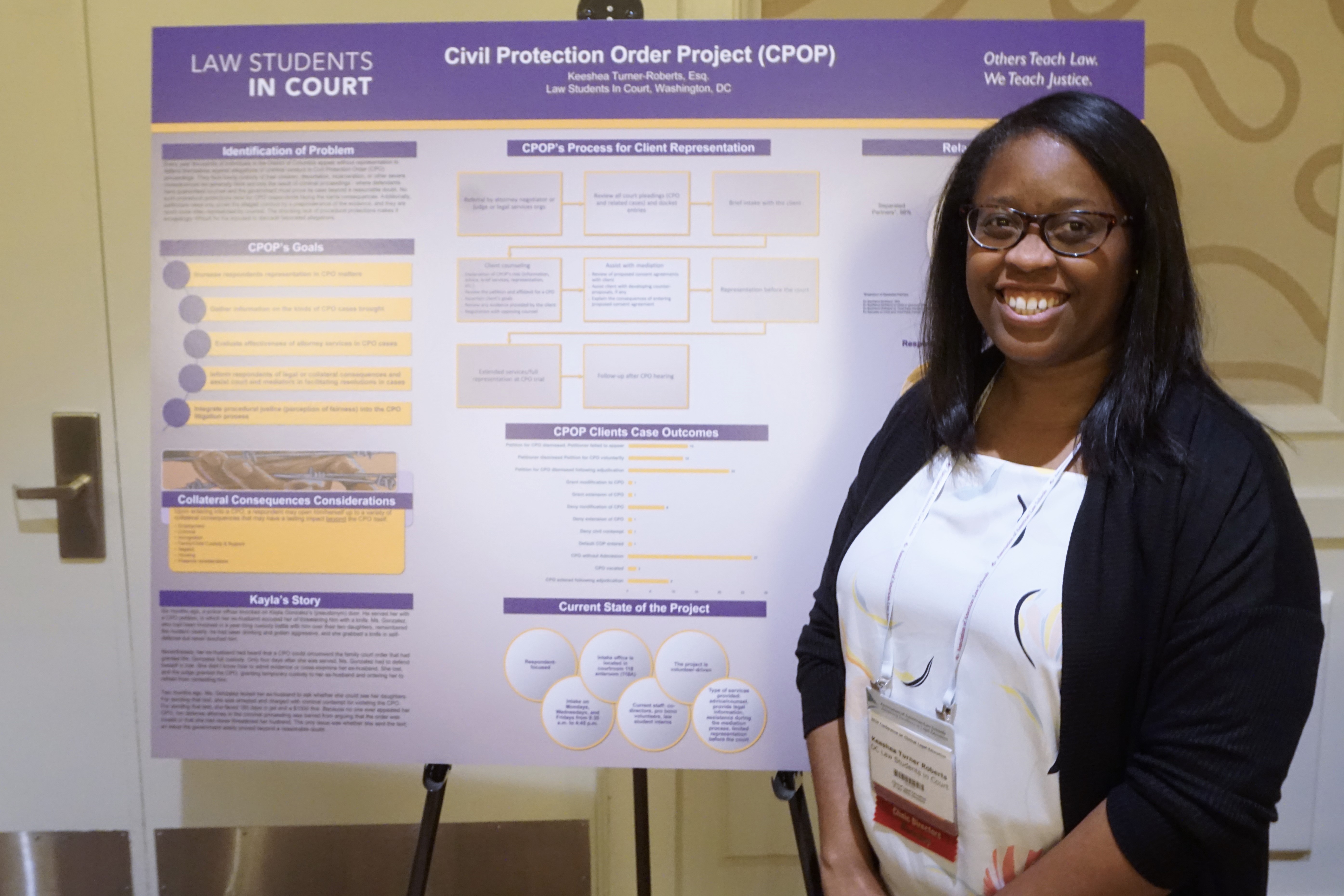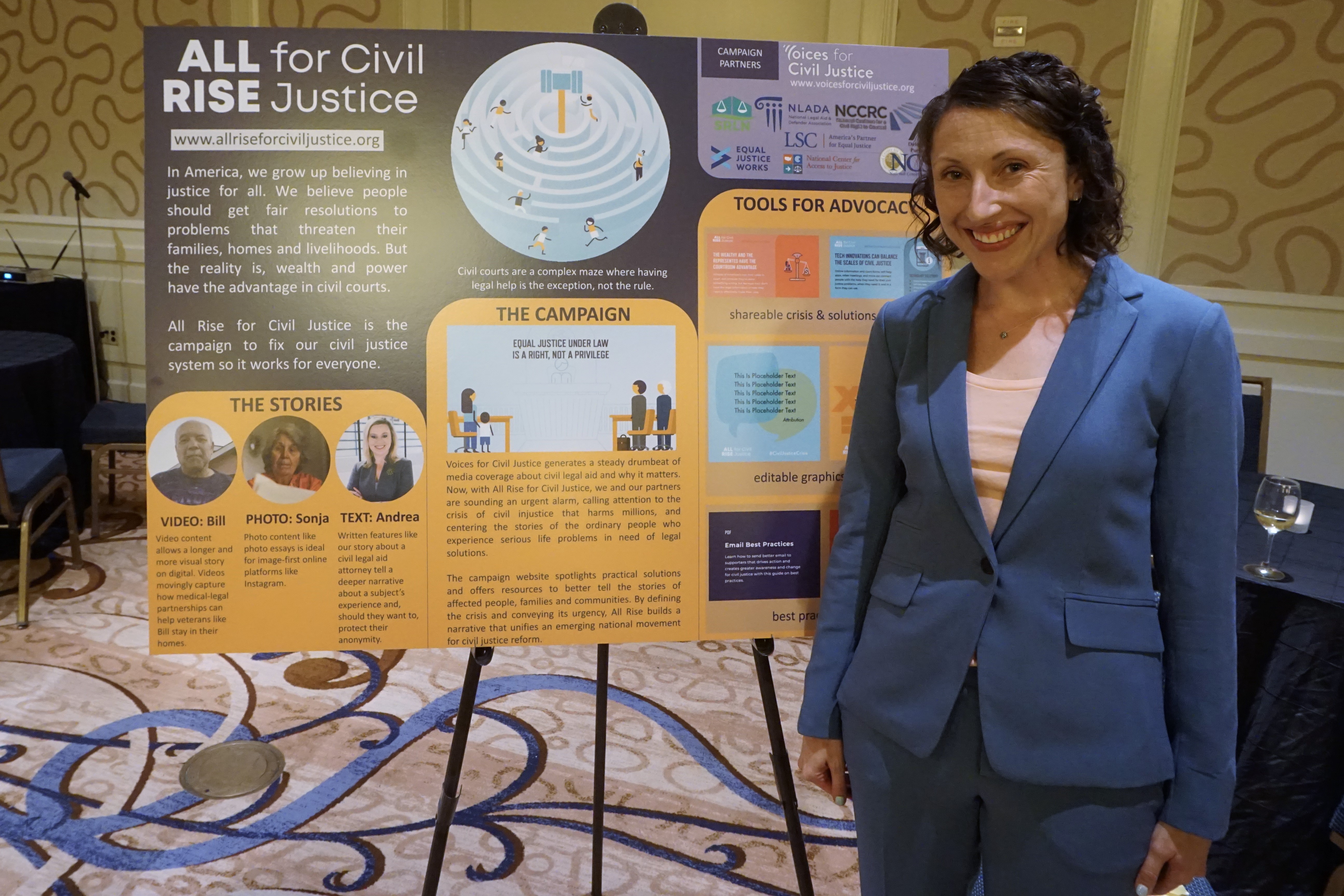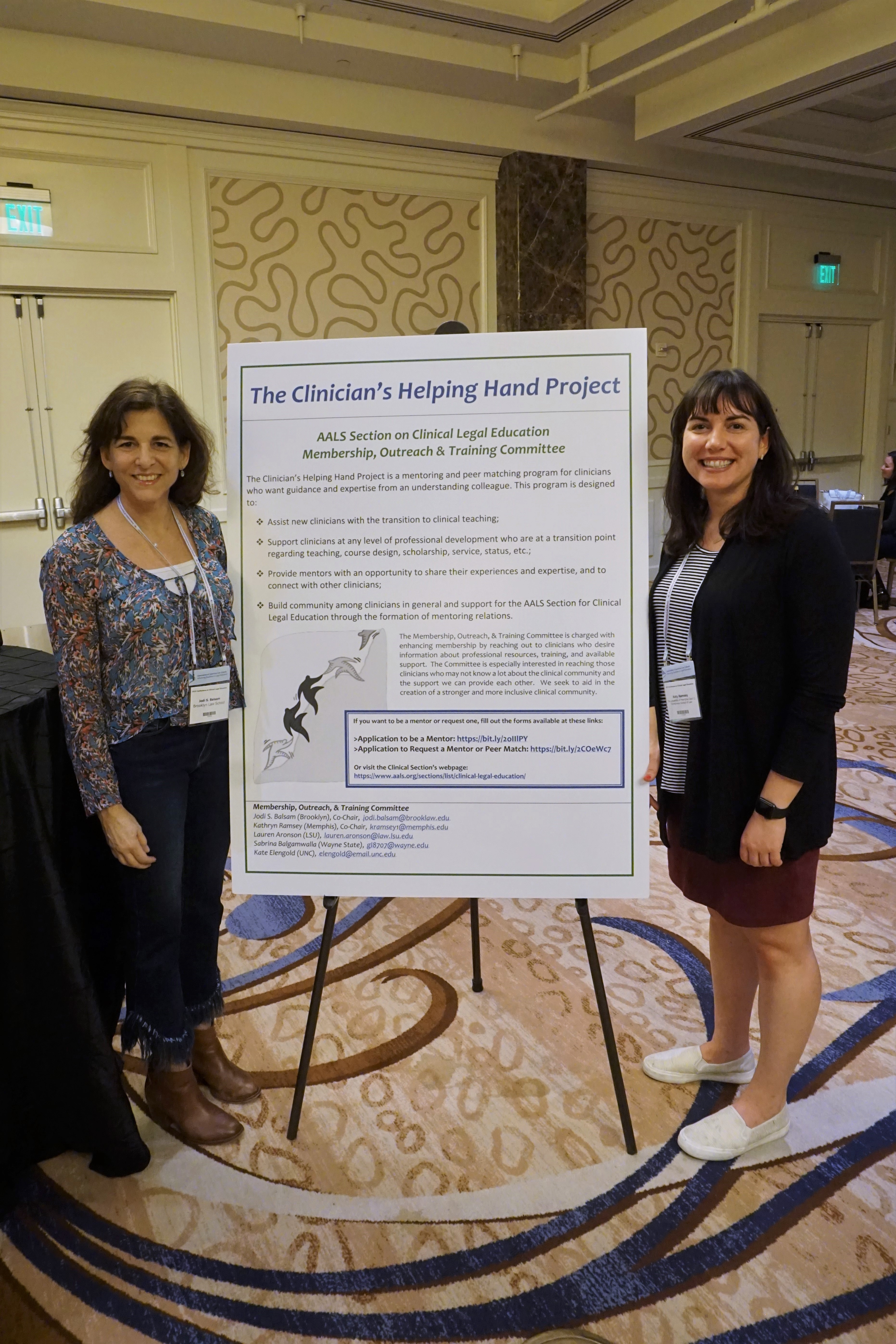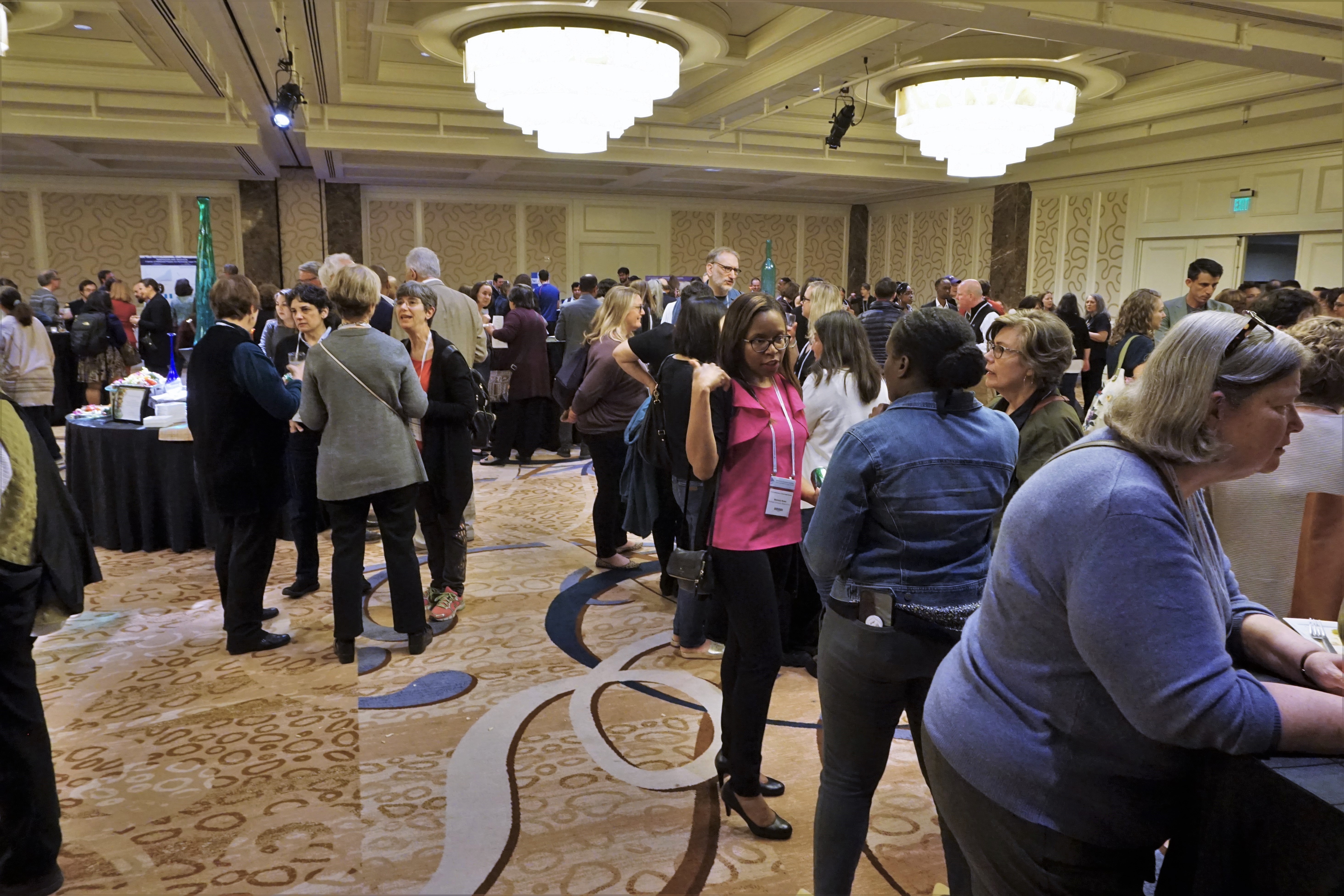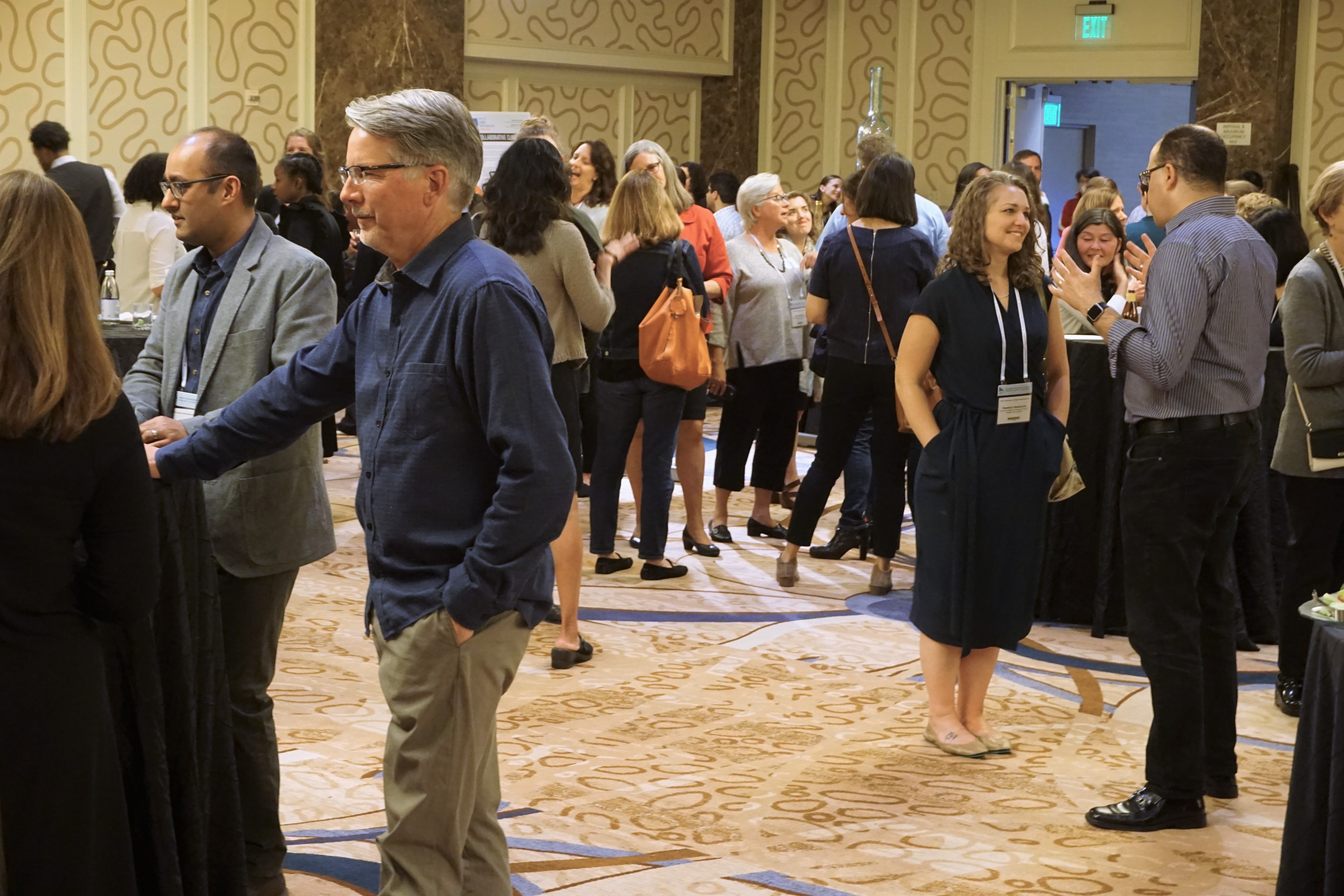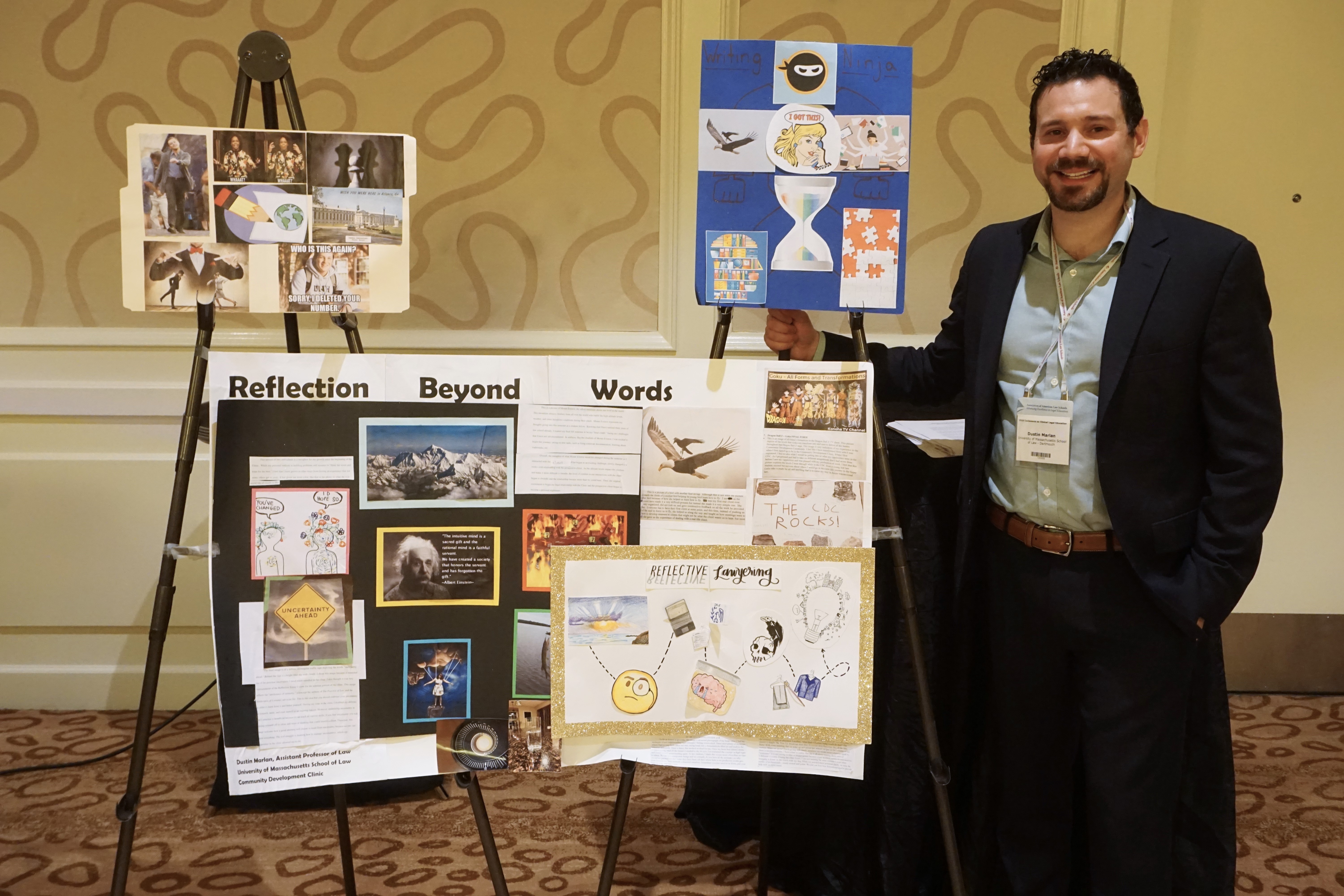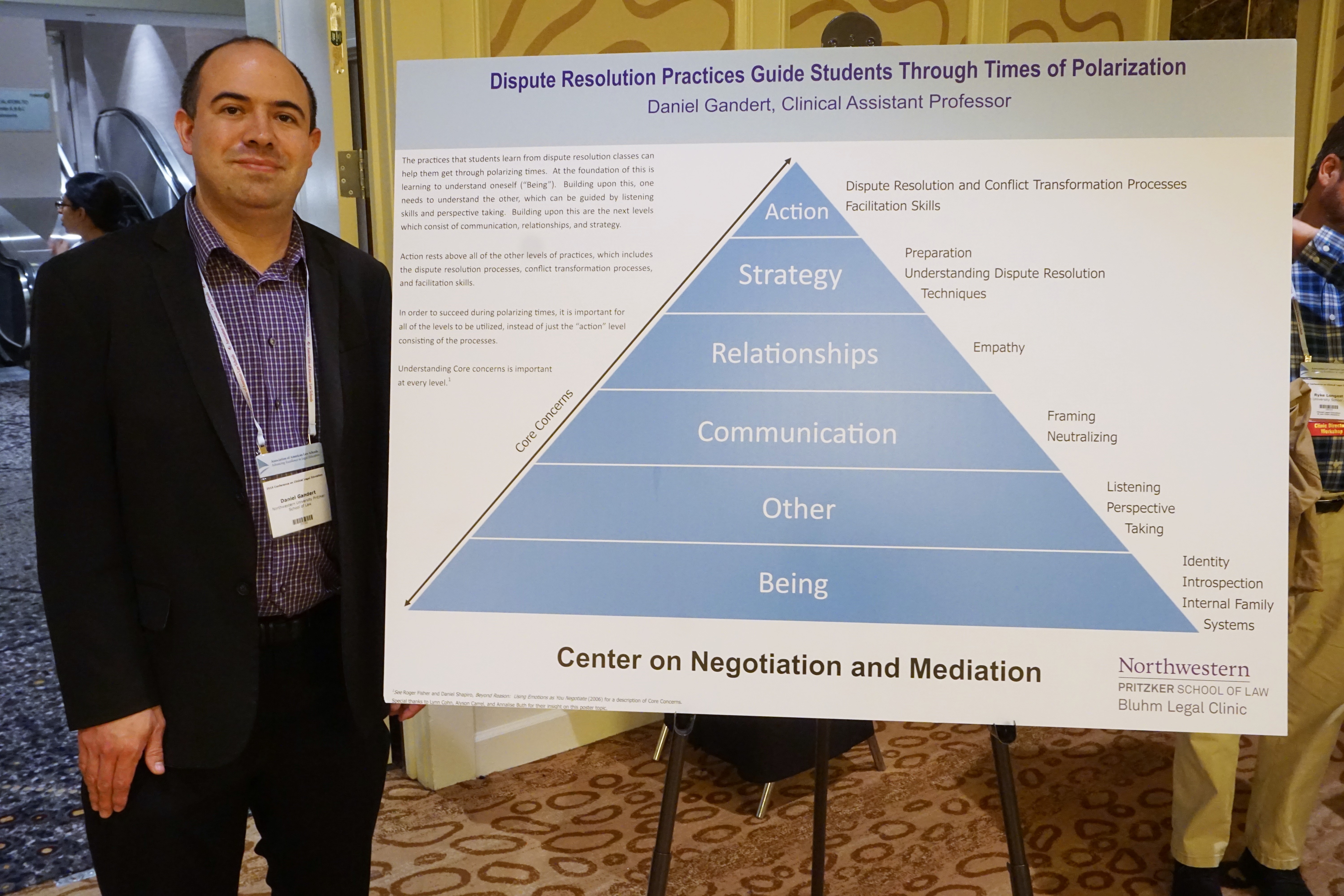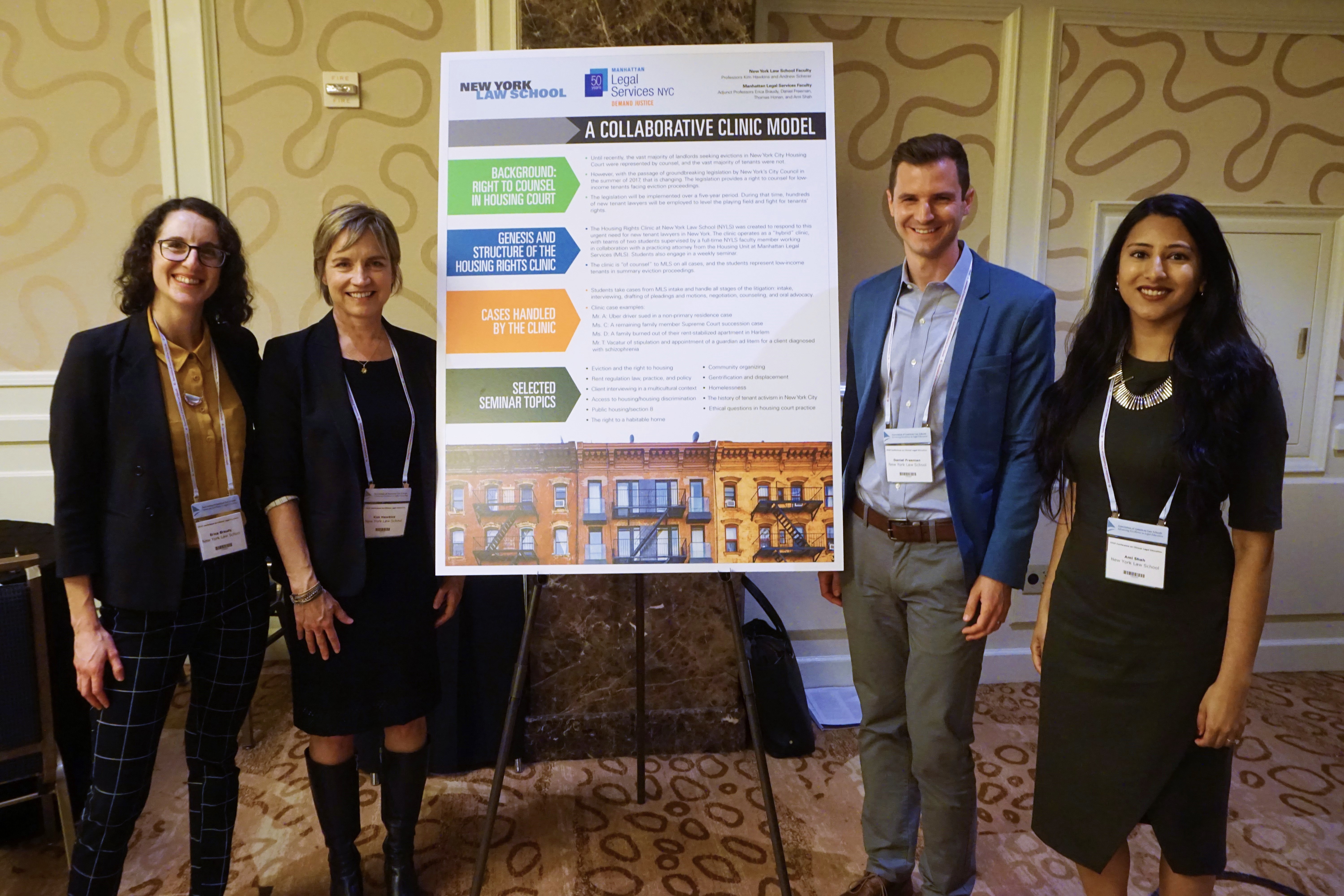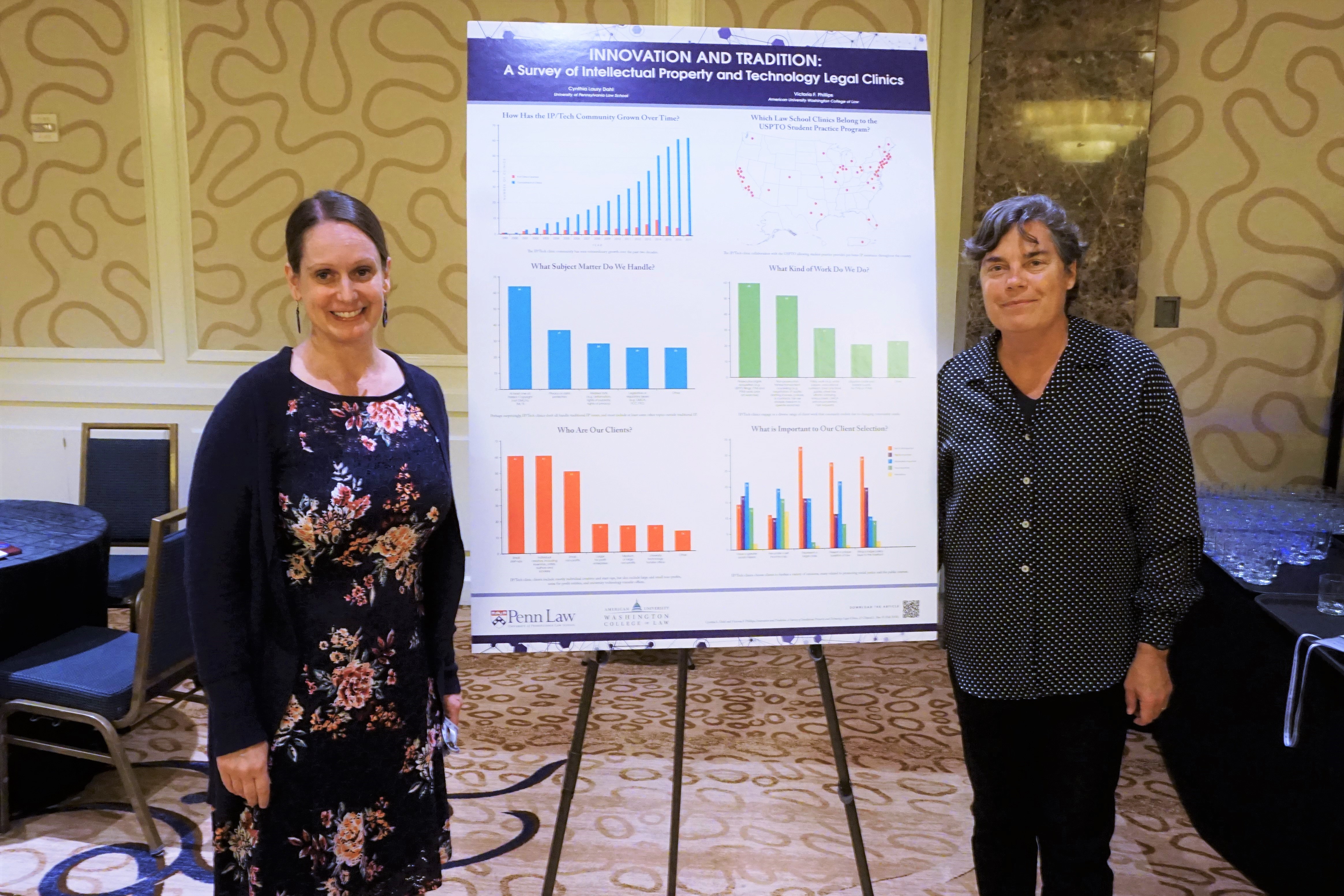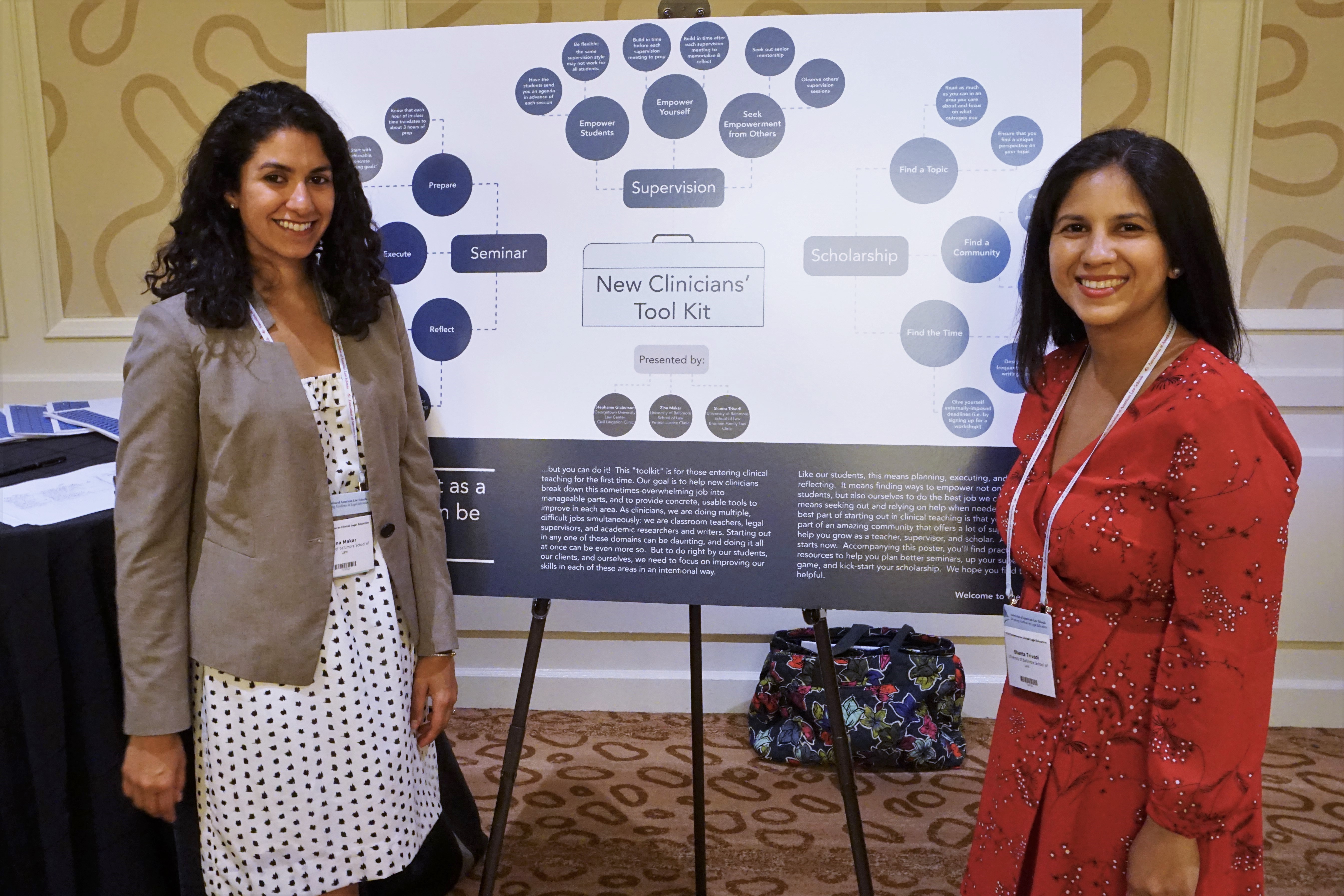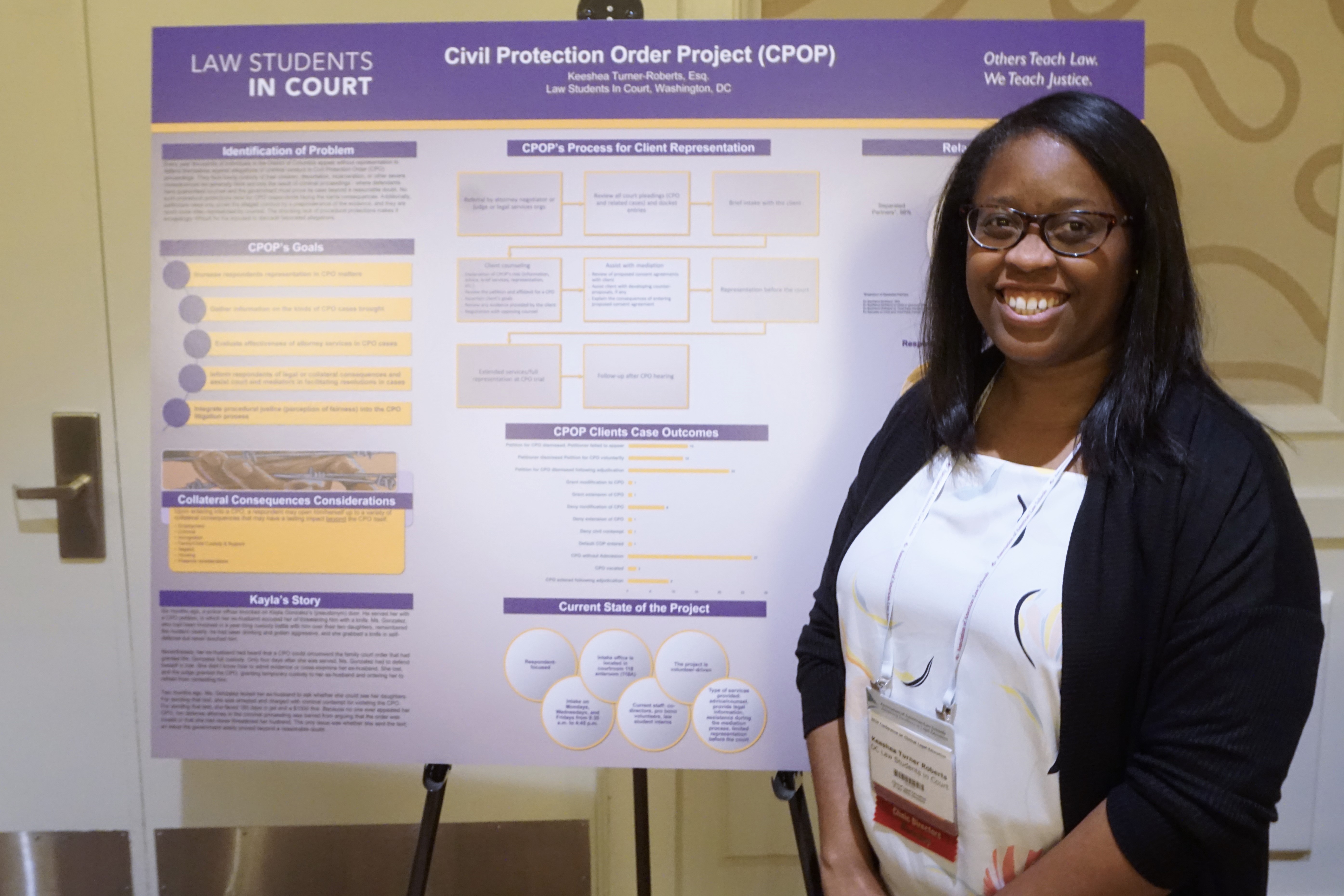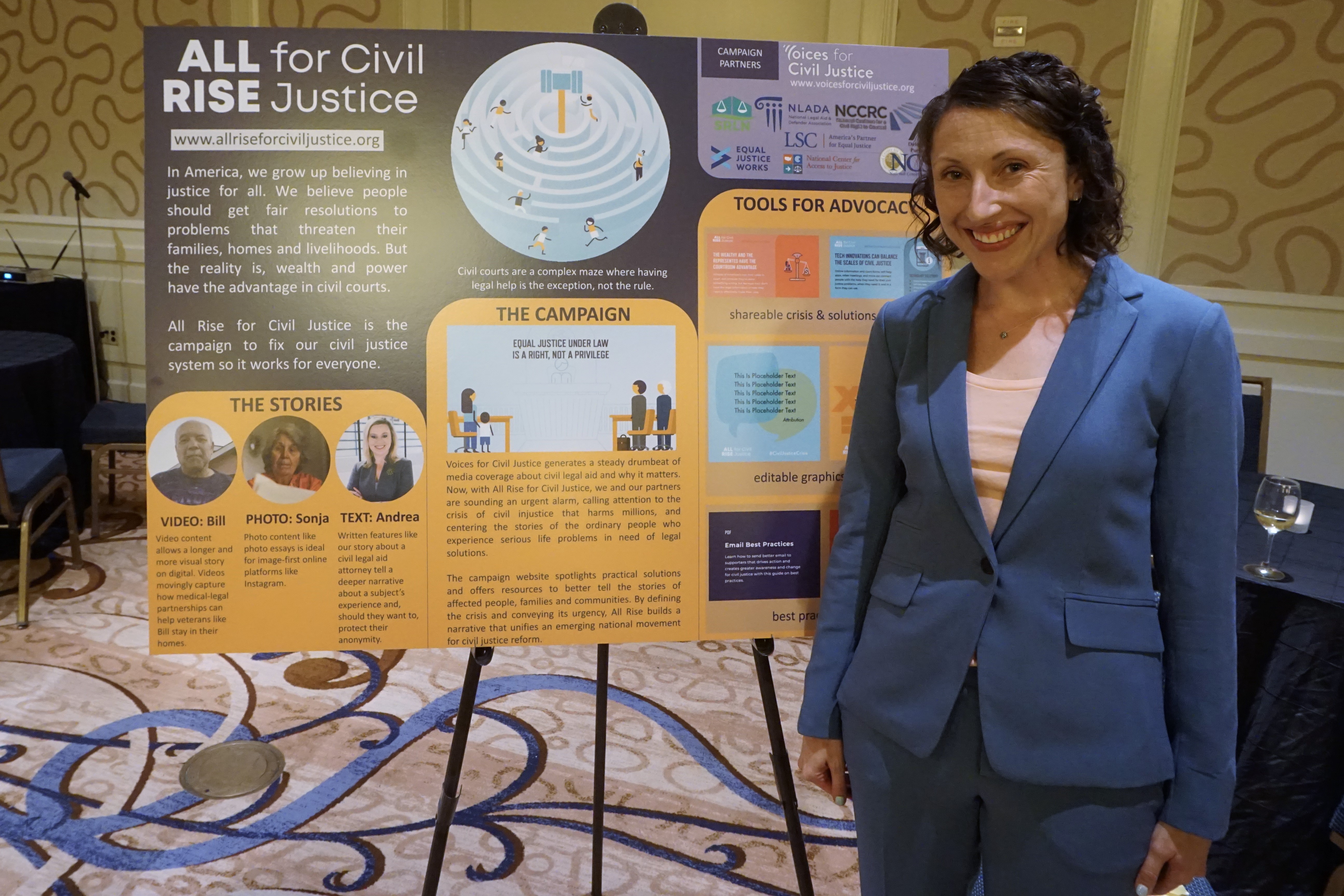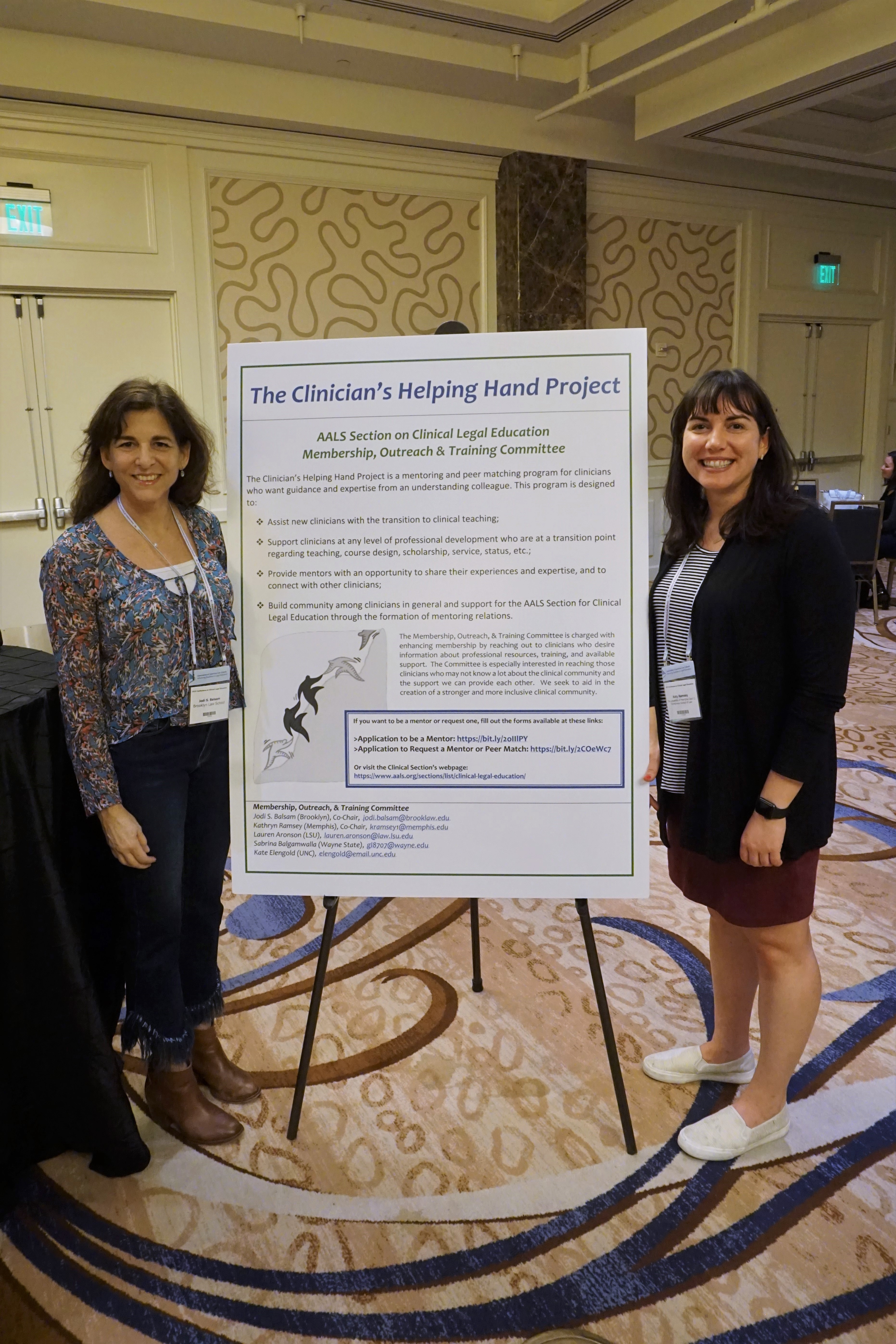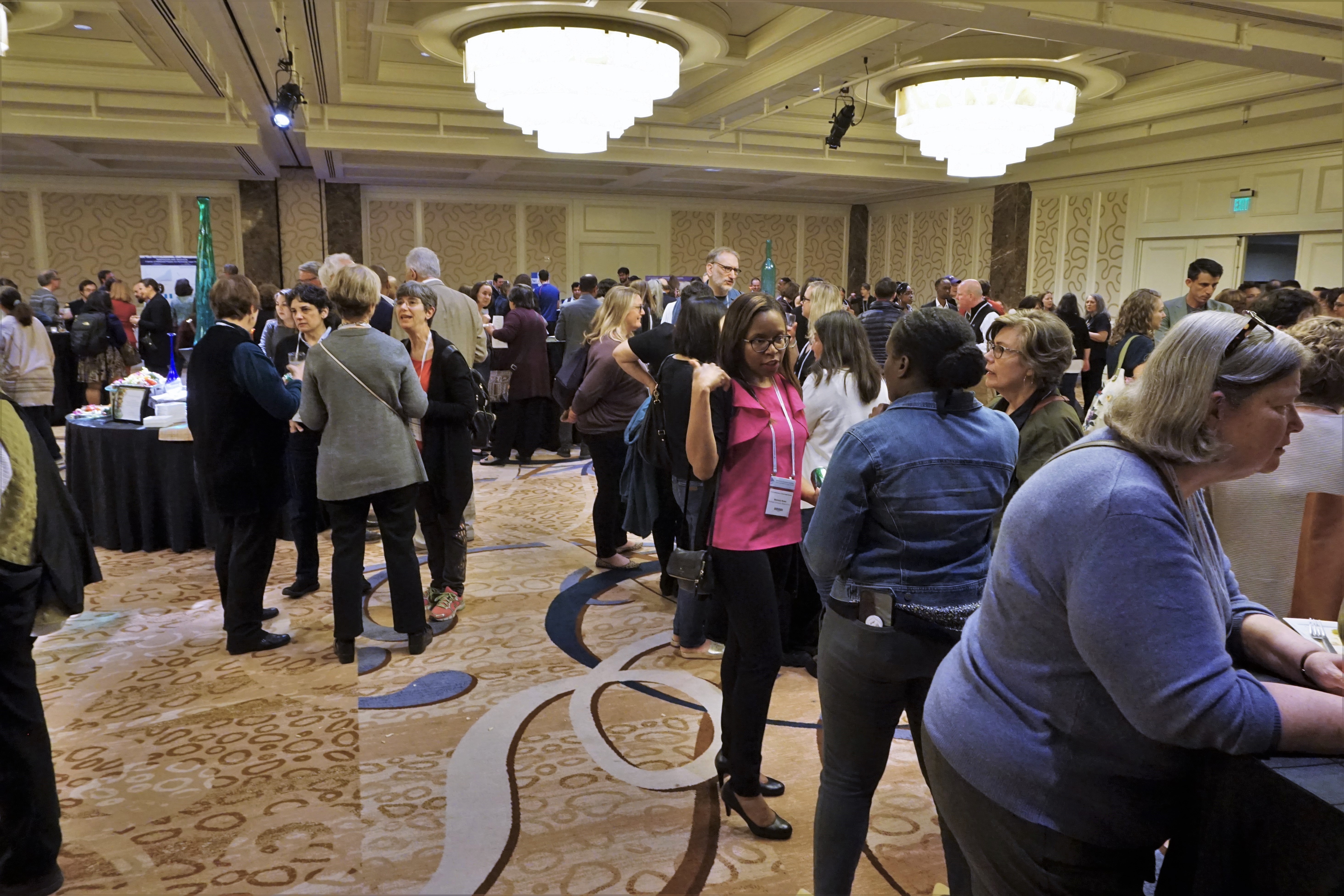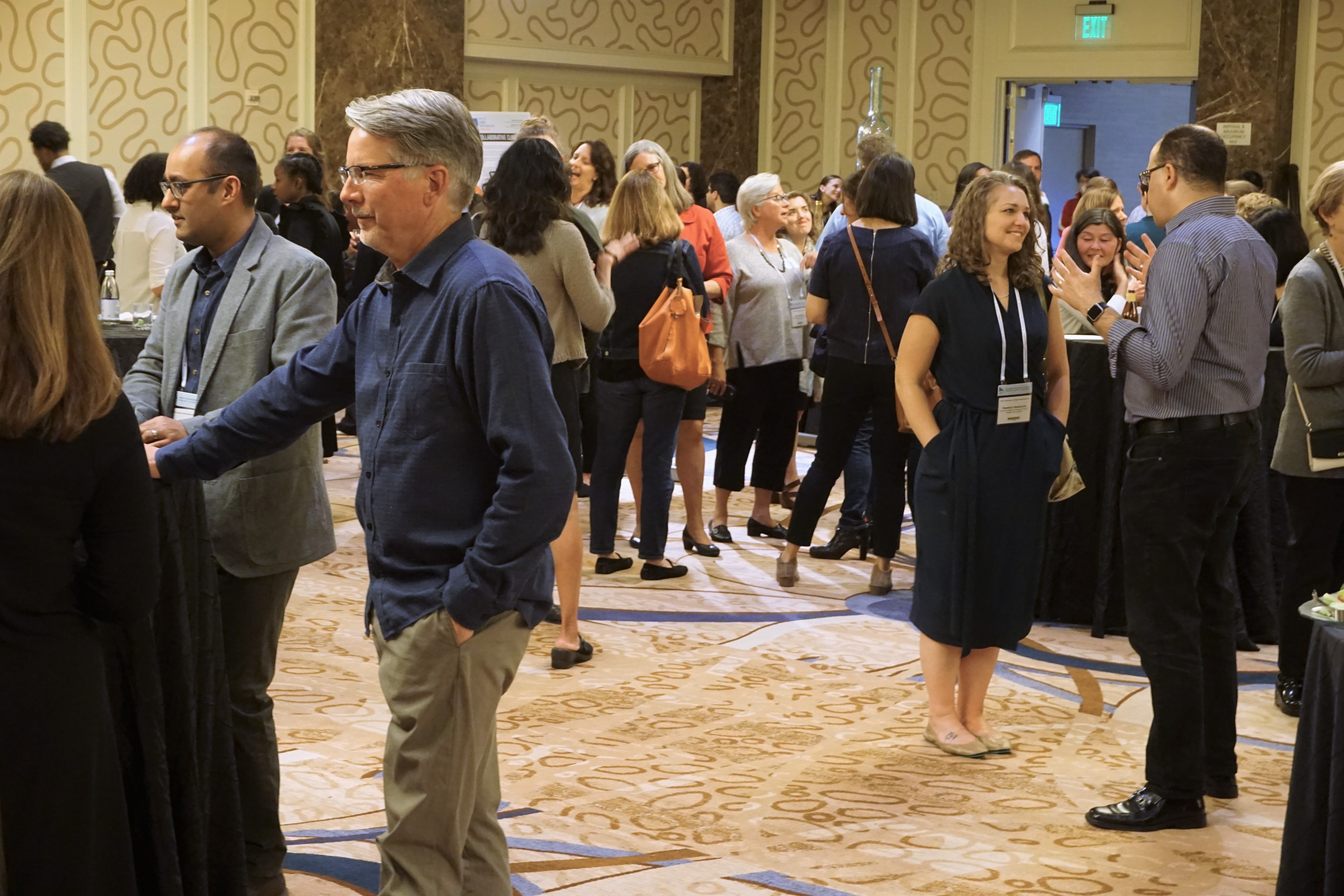 Sunday morning kicked off with a welcome from AALS Associate Director Sean Scott (Loyola Law School, Los Angeles) followed by an introduction by Brodoff who lead members of the conference planning committee in a musical rendition of "I Thank You" (made famous by Sam & Dave in 1968) with the lyrics changed to recognize attendees and AALS staff.
The conference's plenary session "America Polarized: What Drives Us Apart? What Brings Us Together?" followed with Yung-Yi Diana Pan (Assistant Professor, Sociology, Brooklyn College) and Daniel A. Yudkin (Postdoctoral Researcher, Yale University Department of Psychology). The session was moderated by Robert Edward Lancaster (Louisiana State University, Paul M. Hebert Law Center).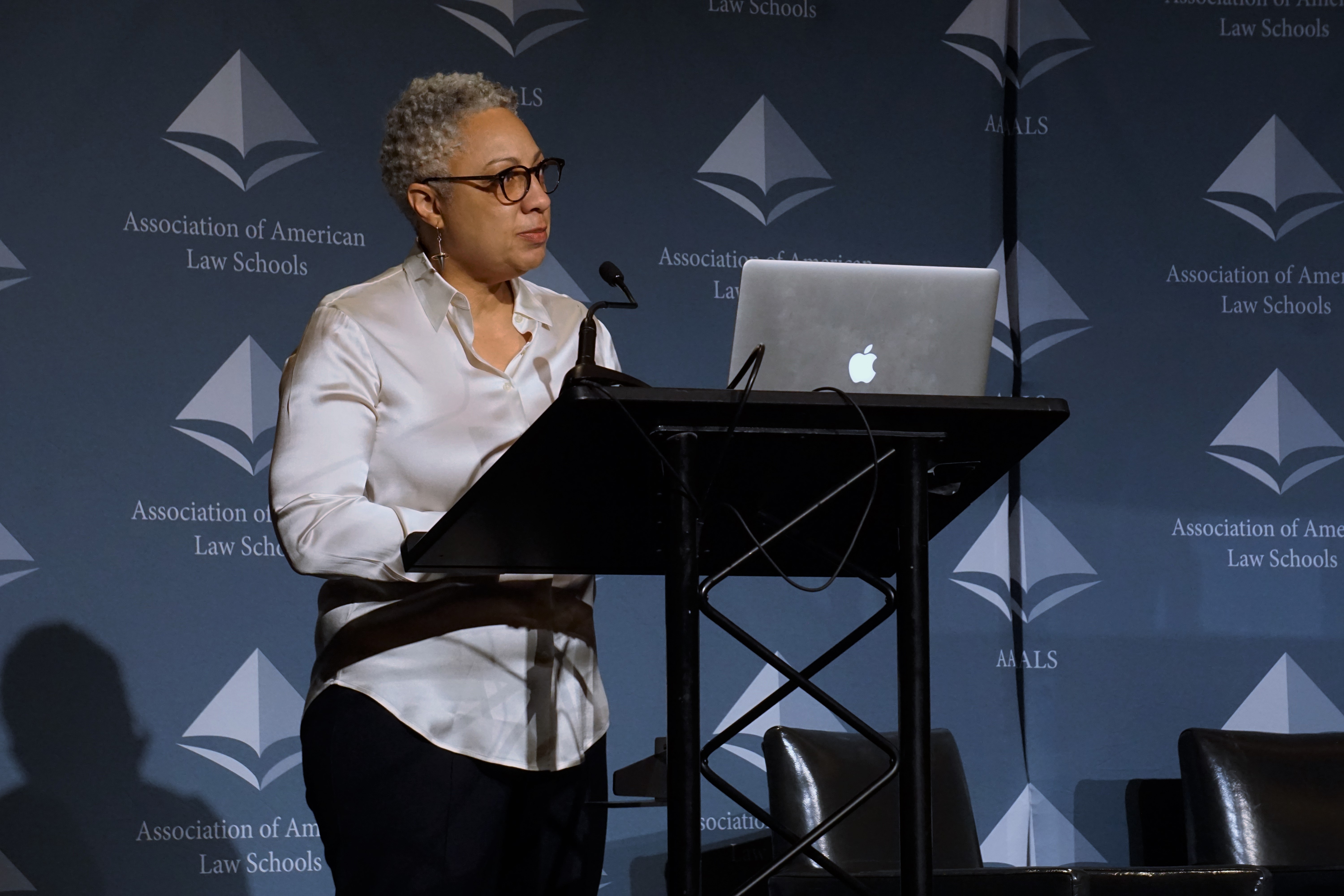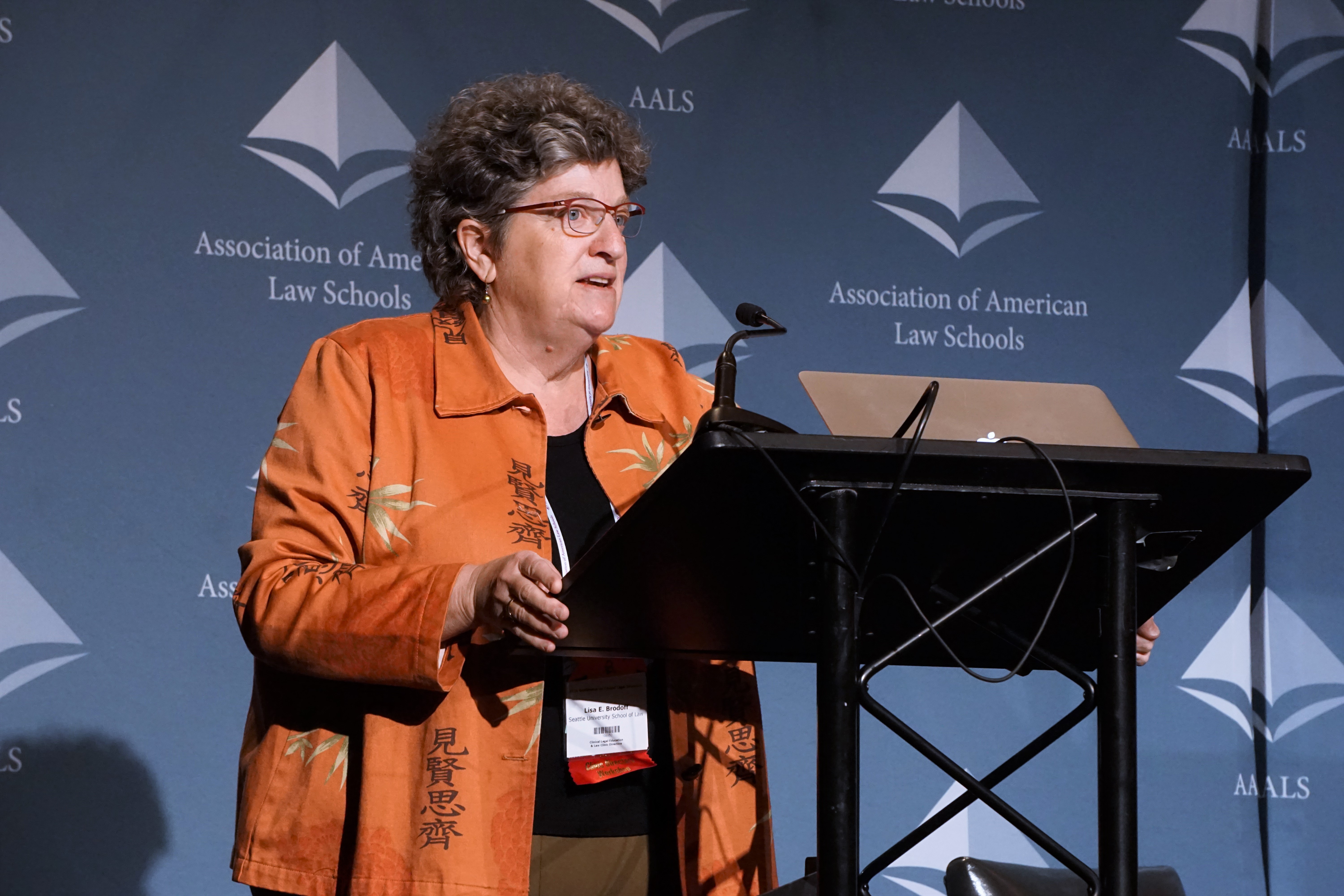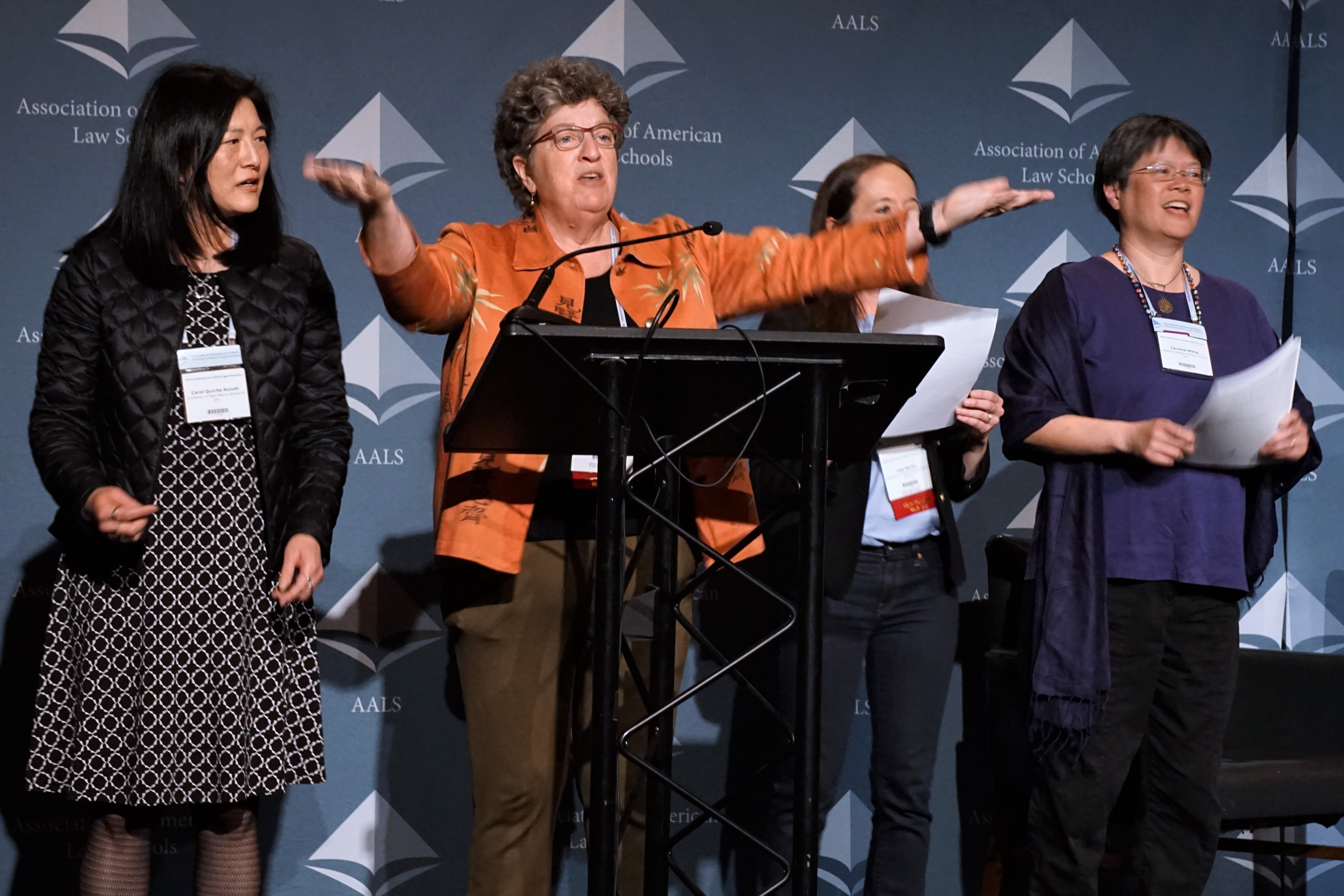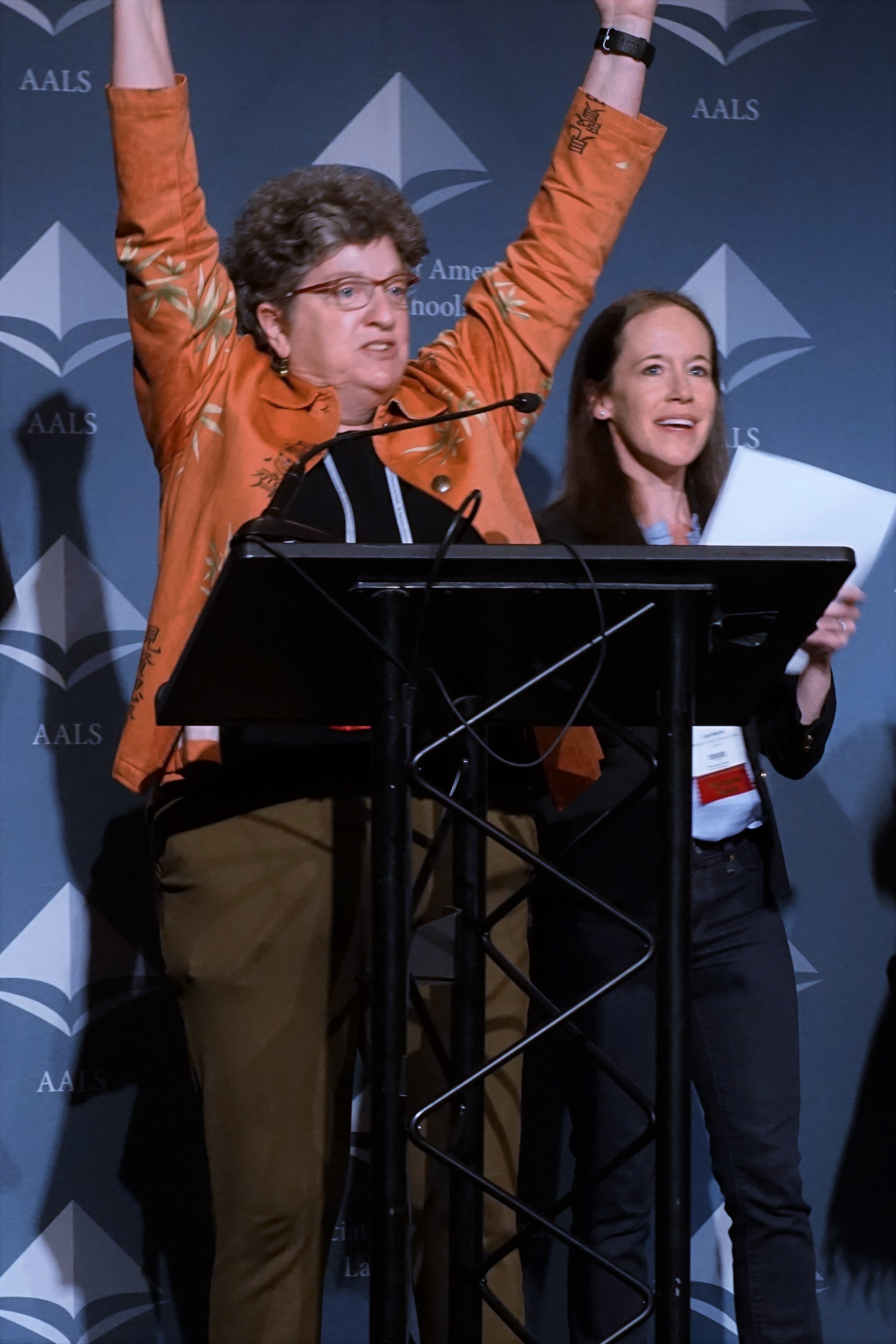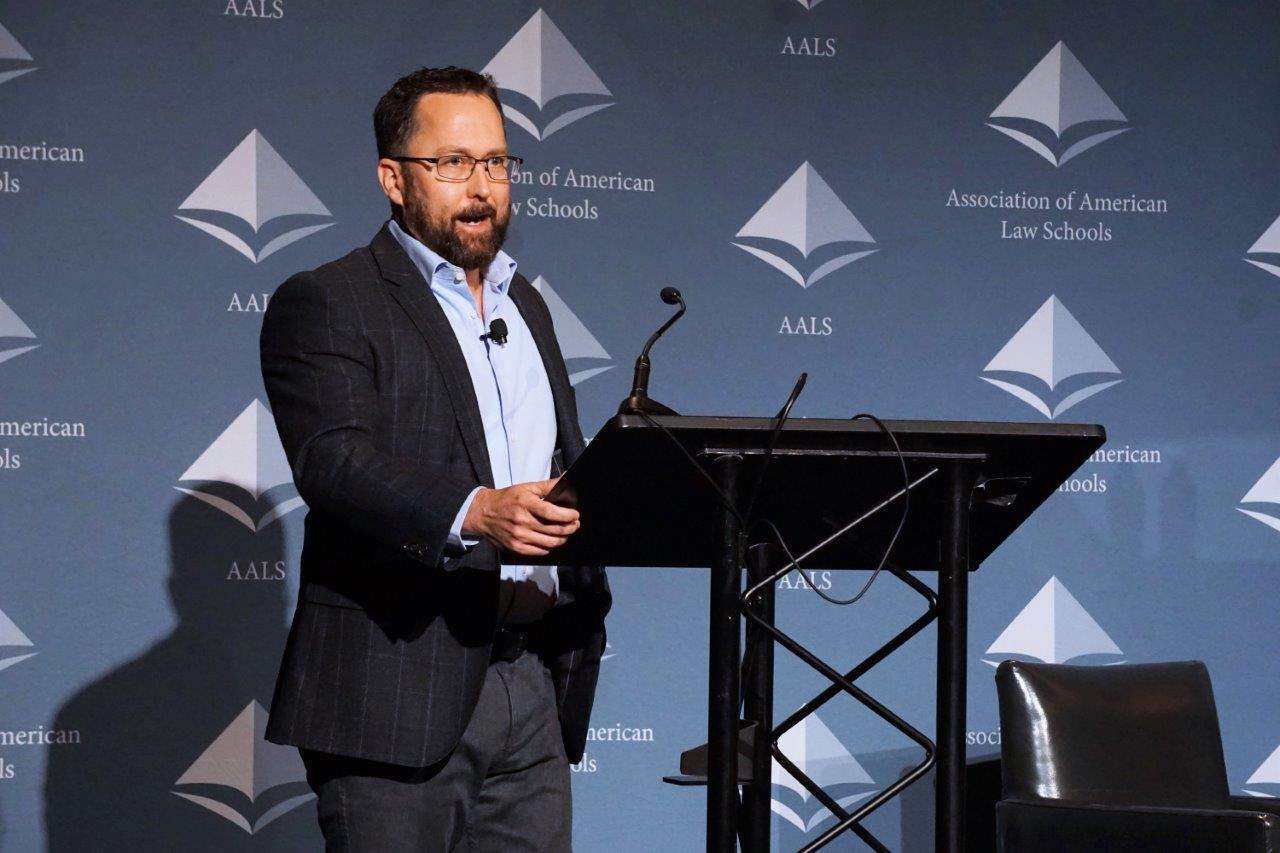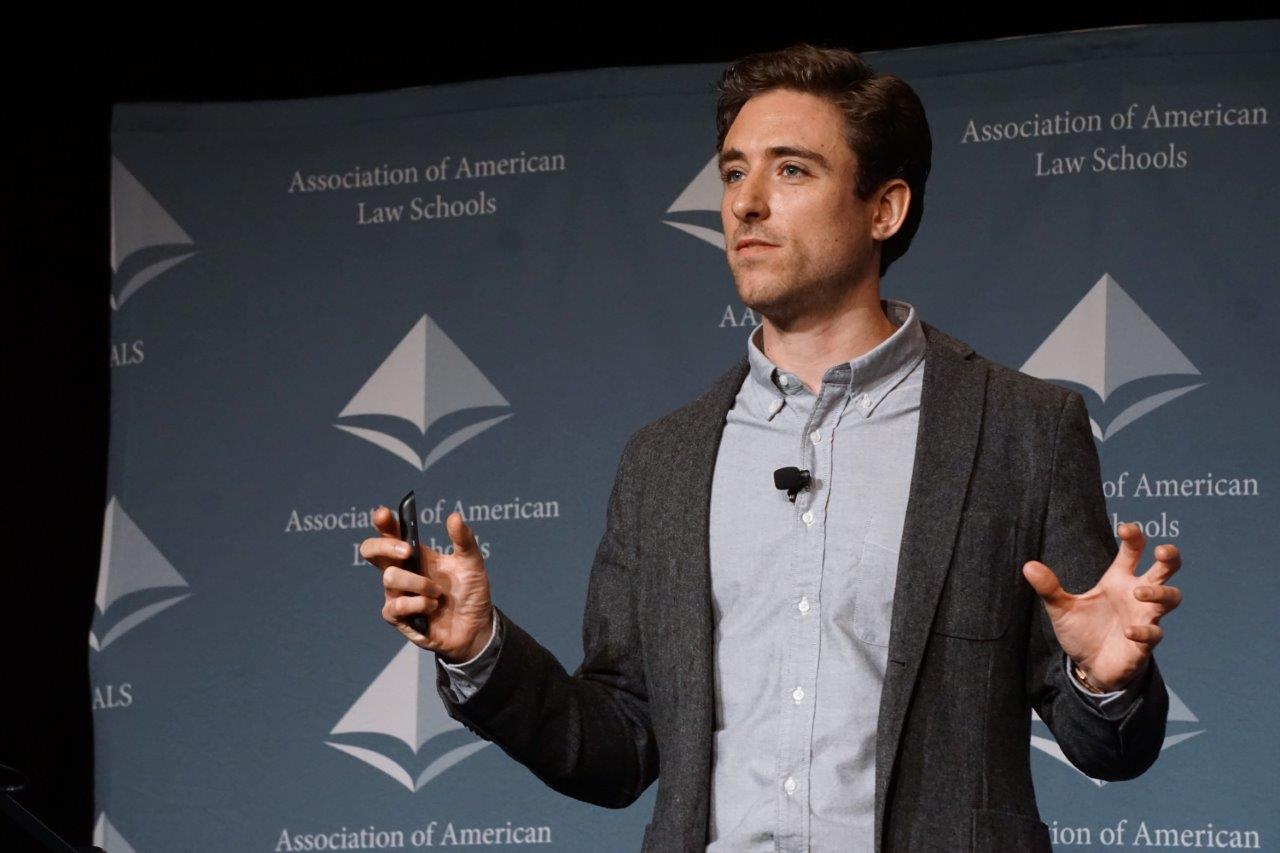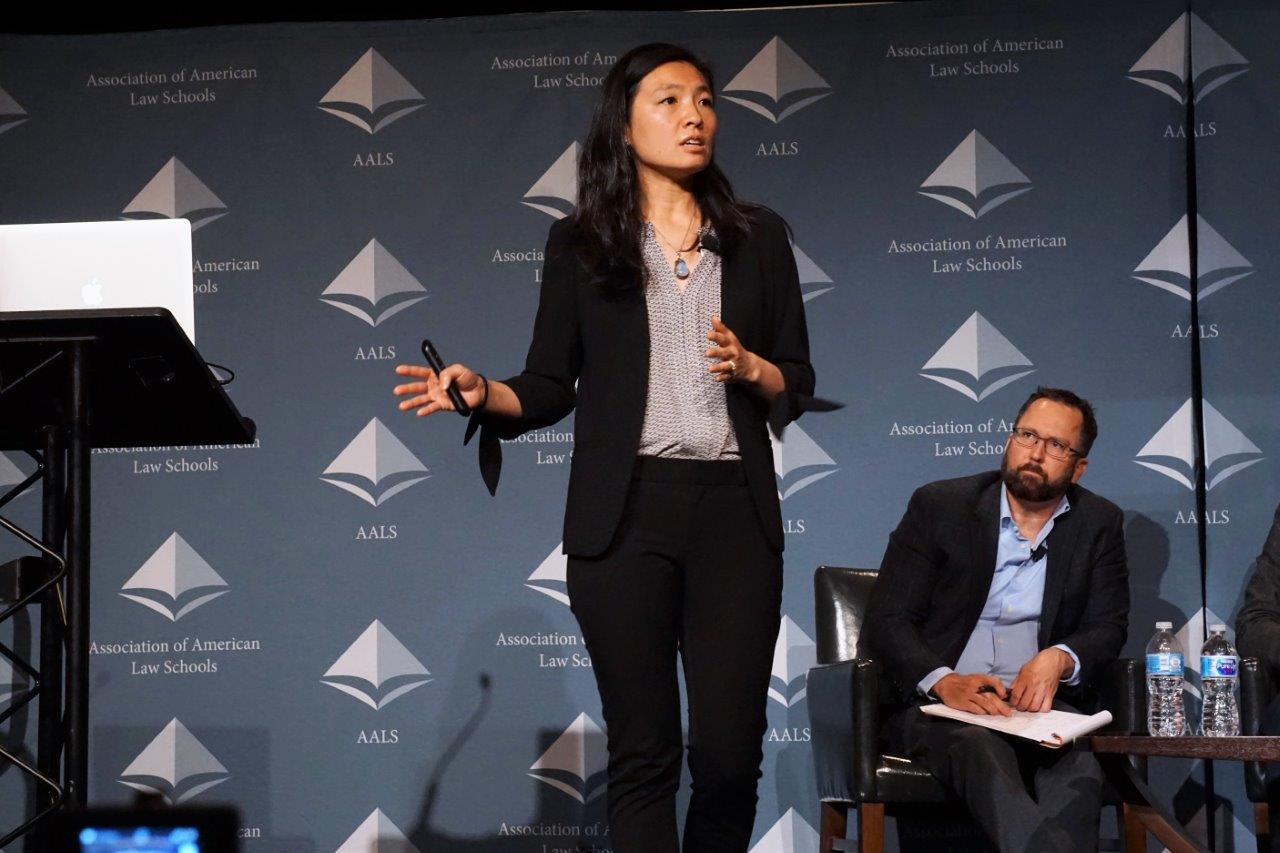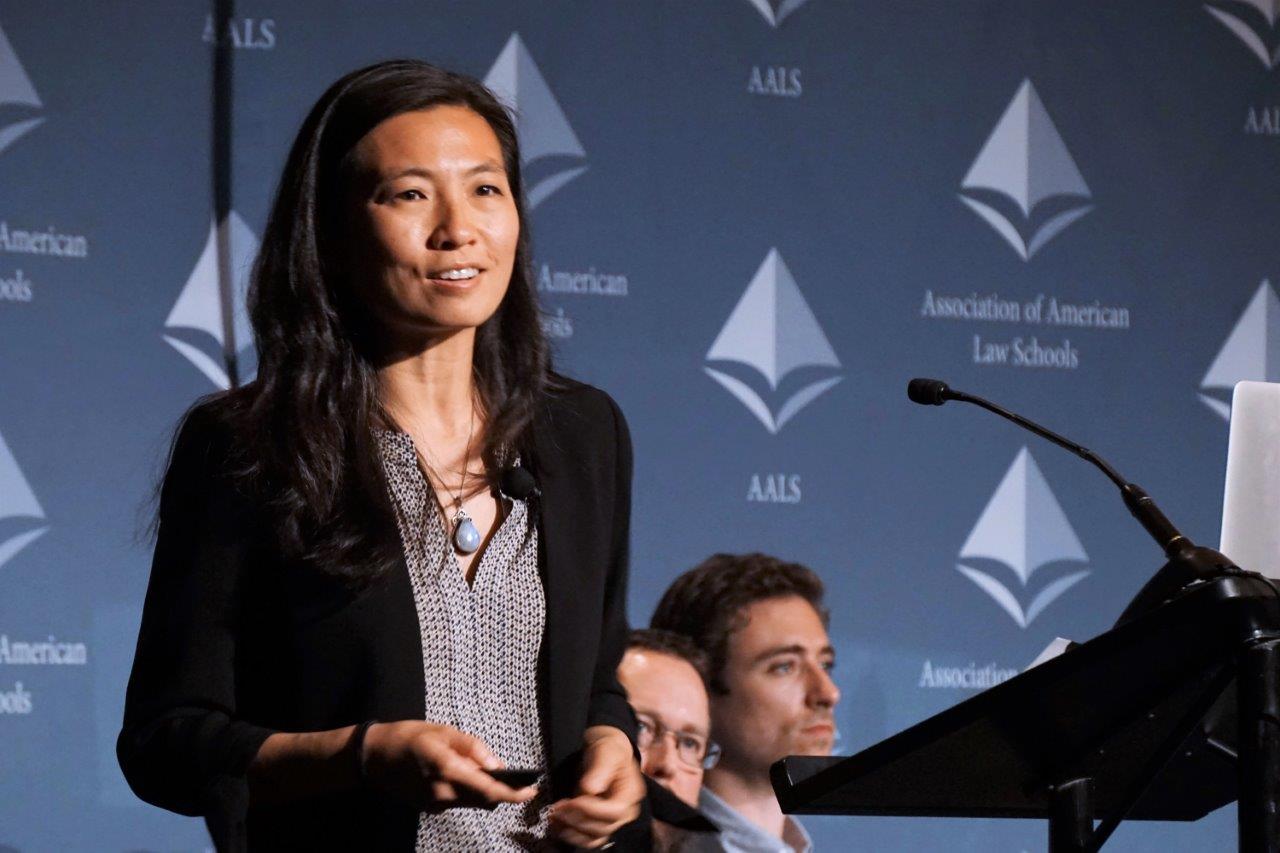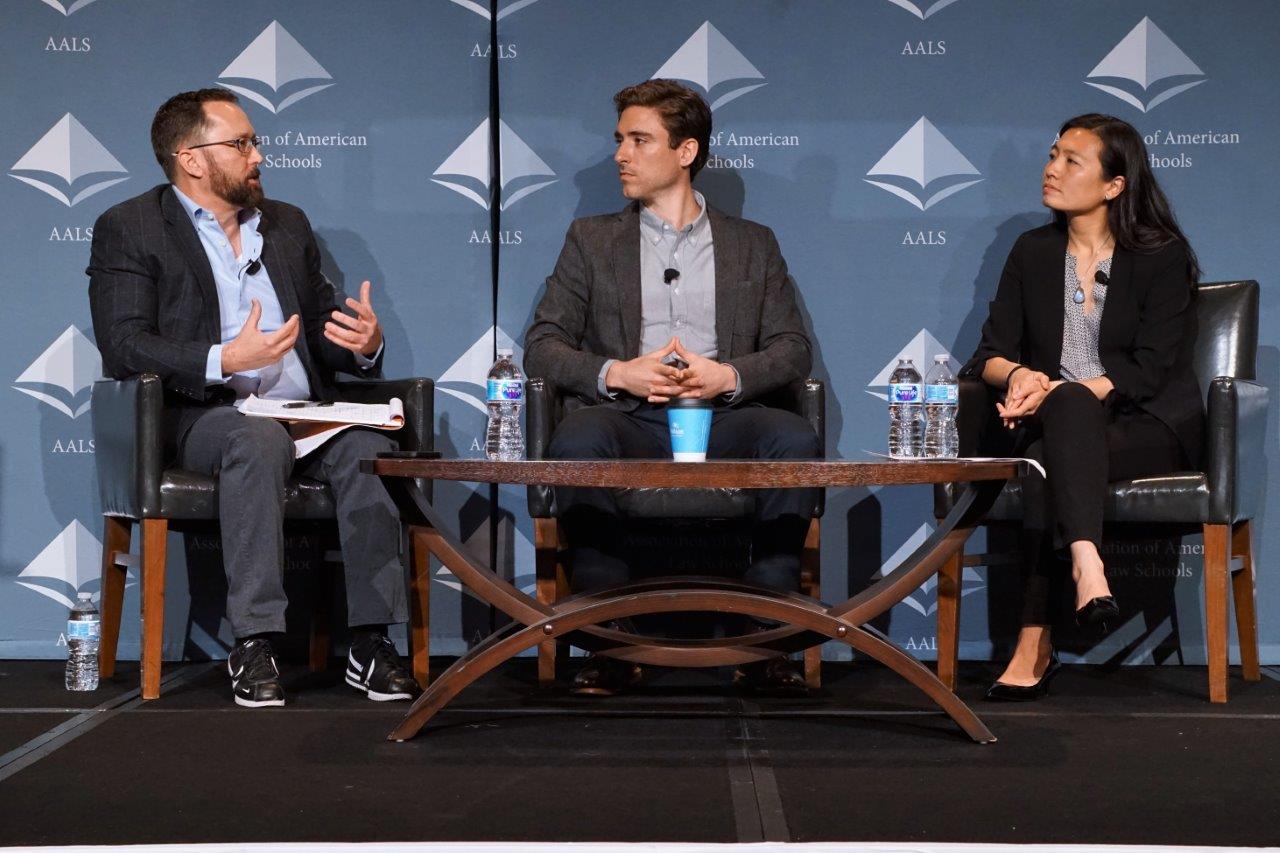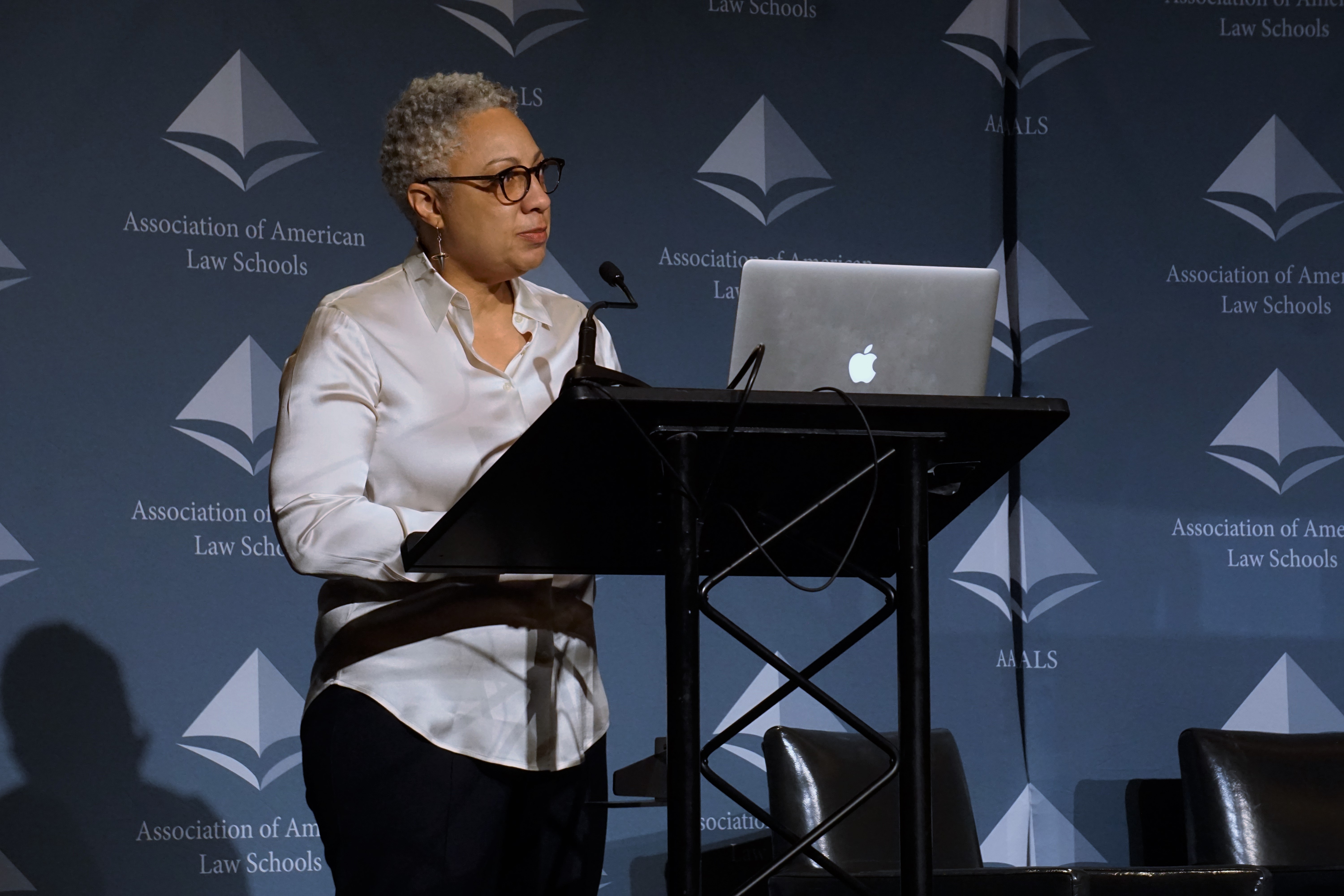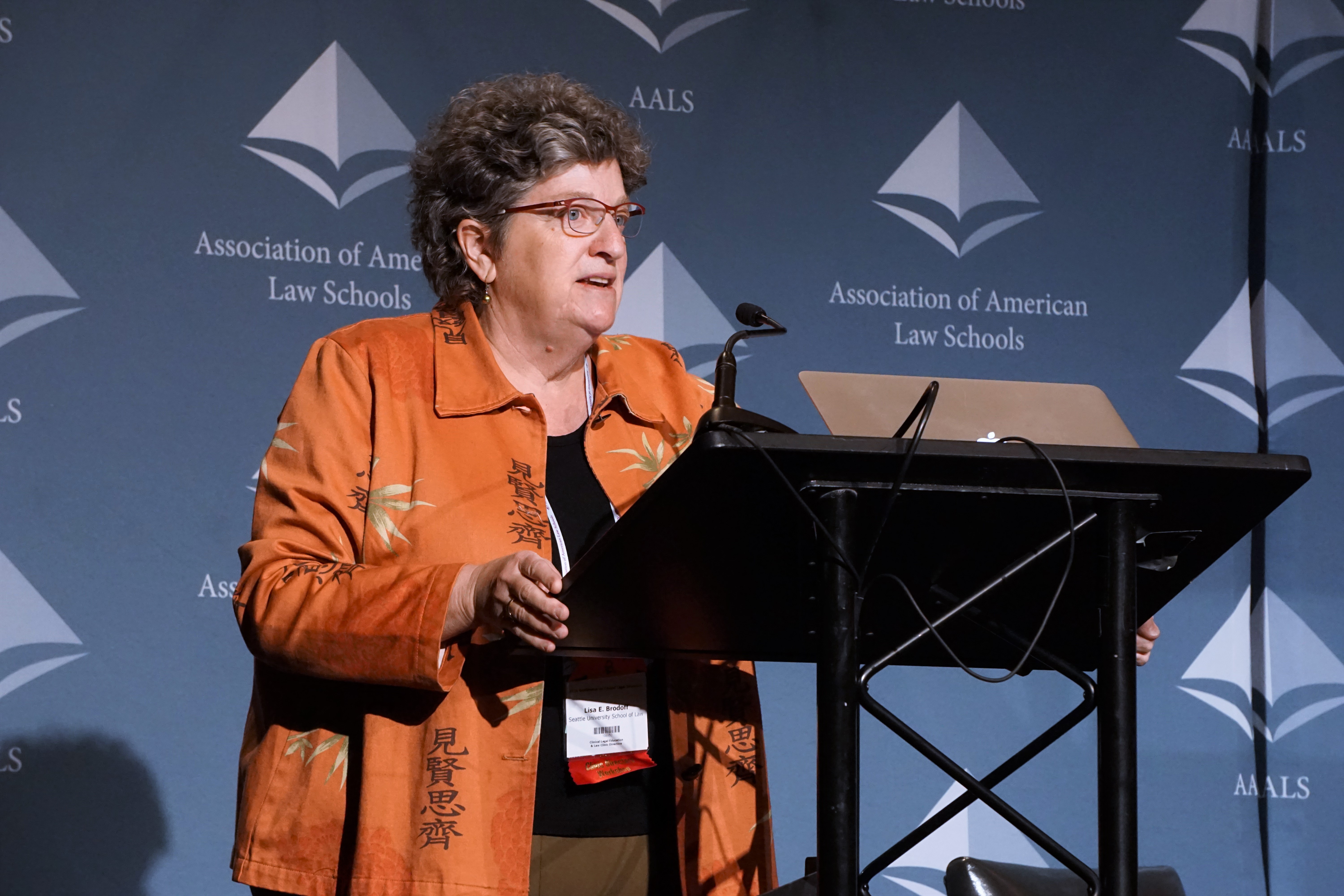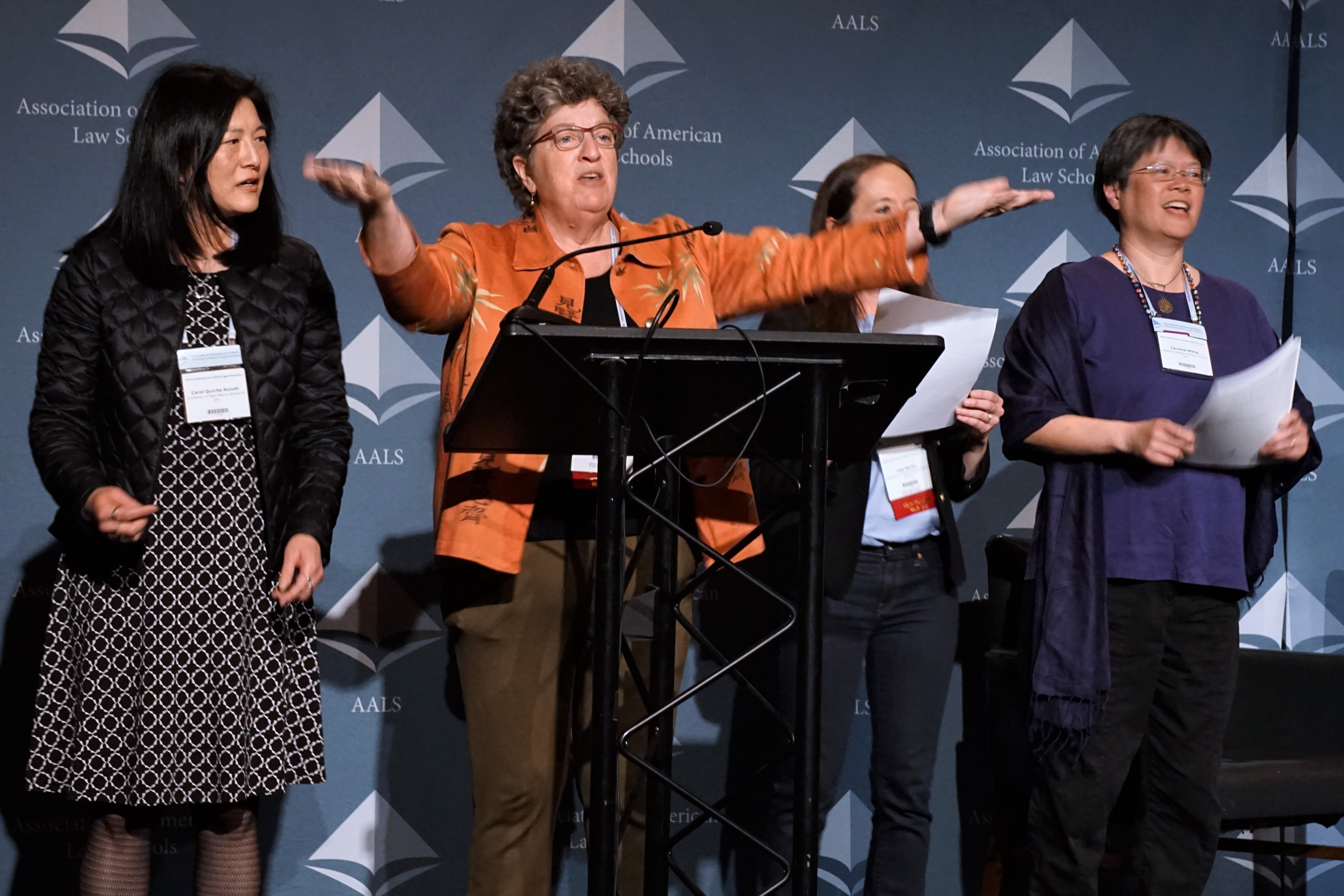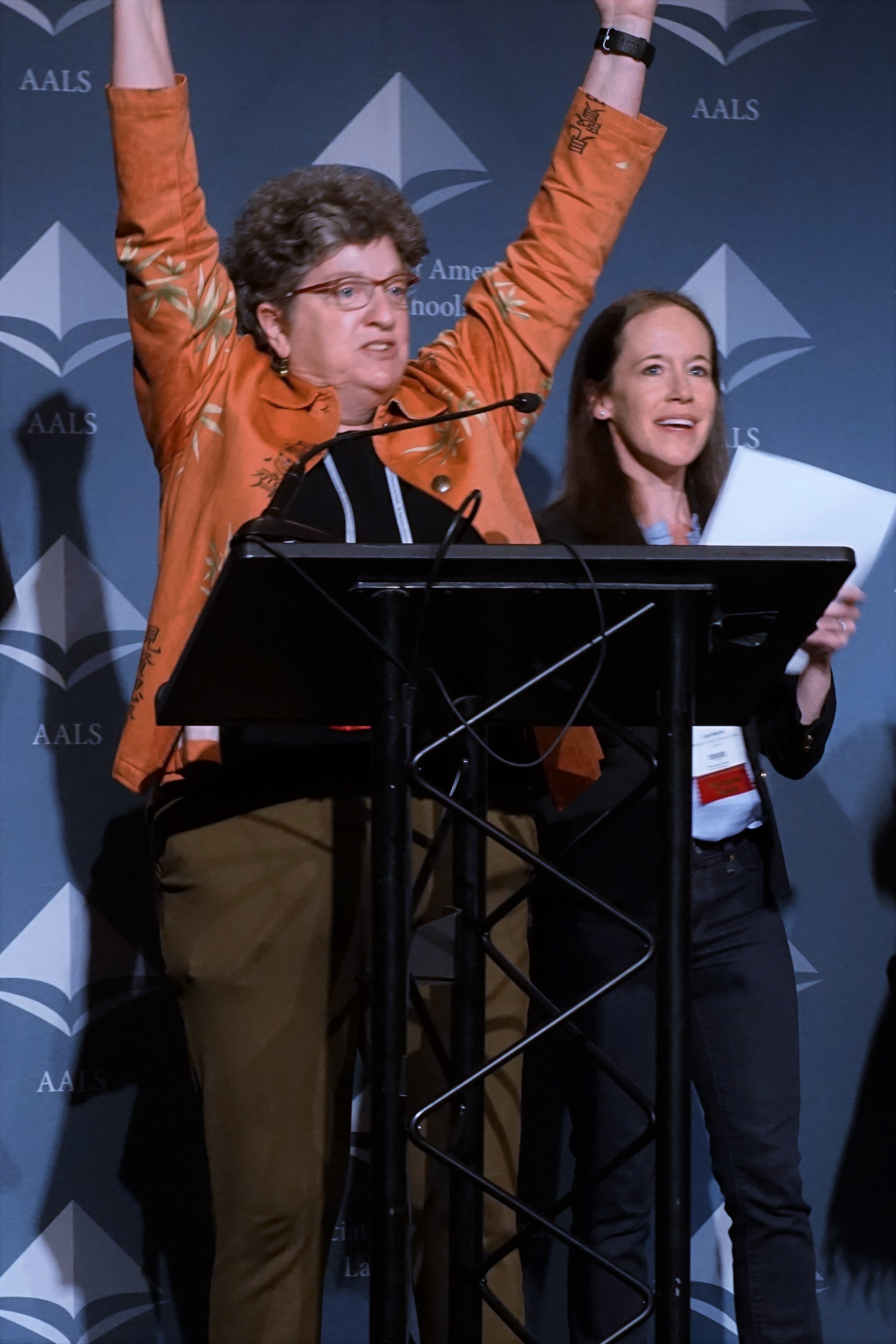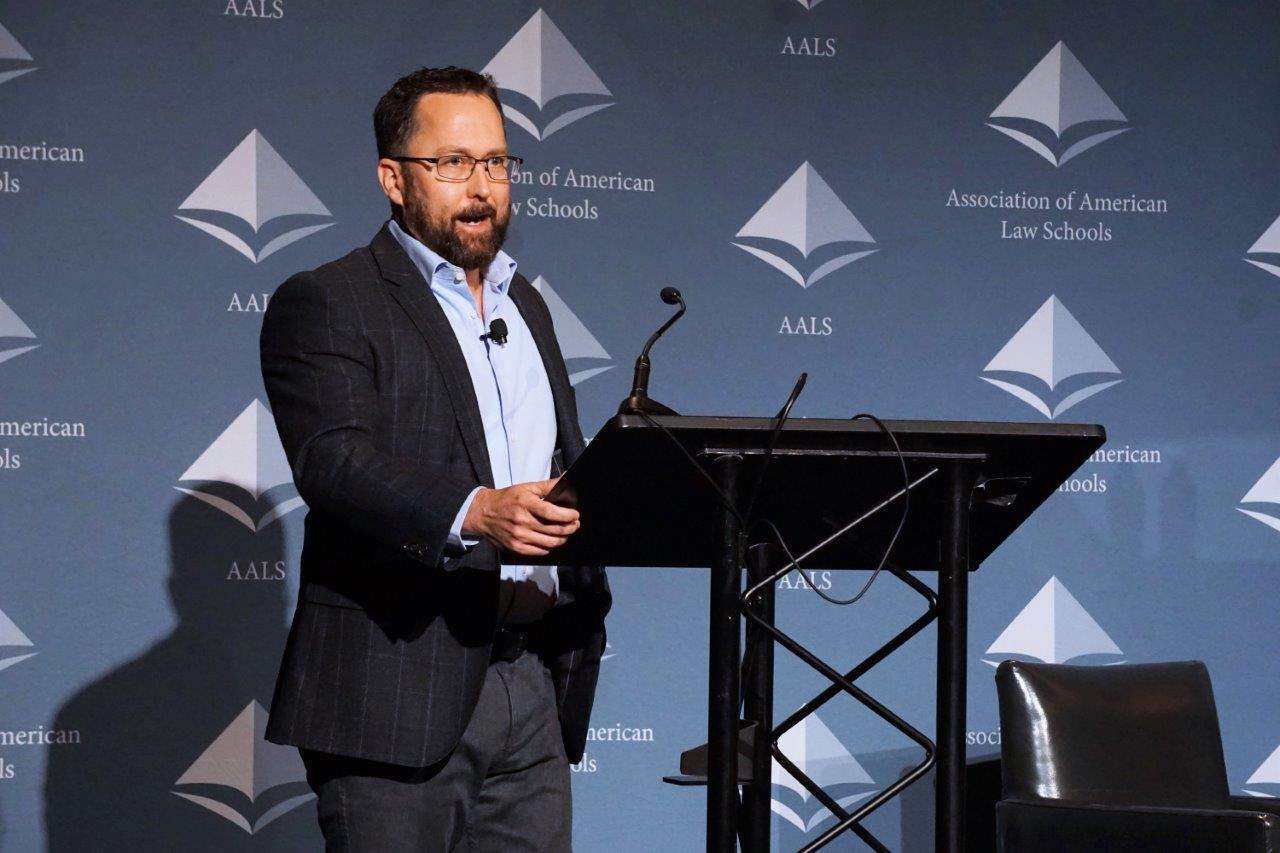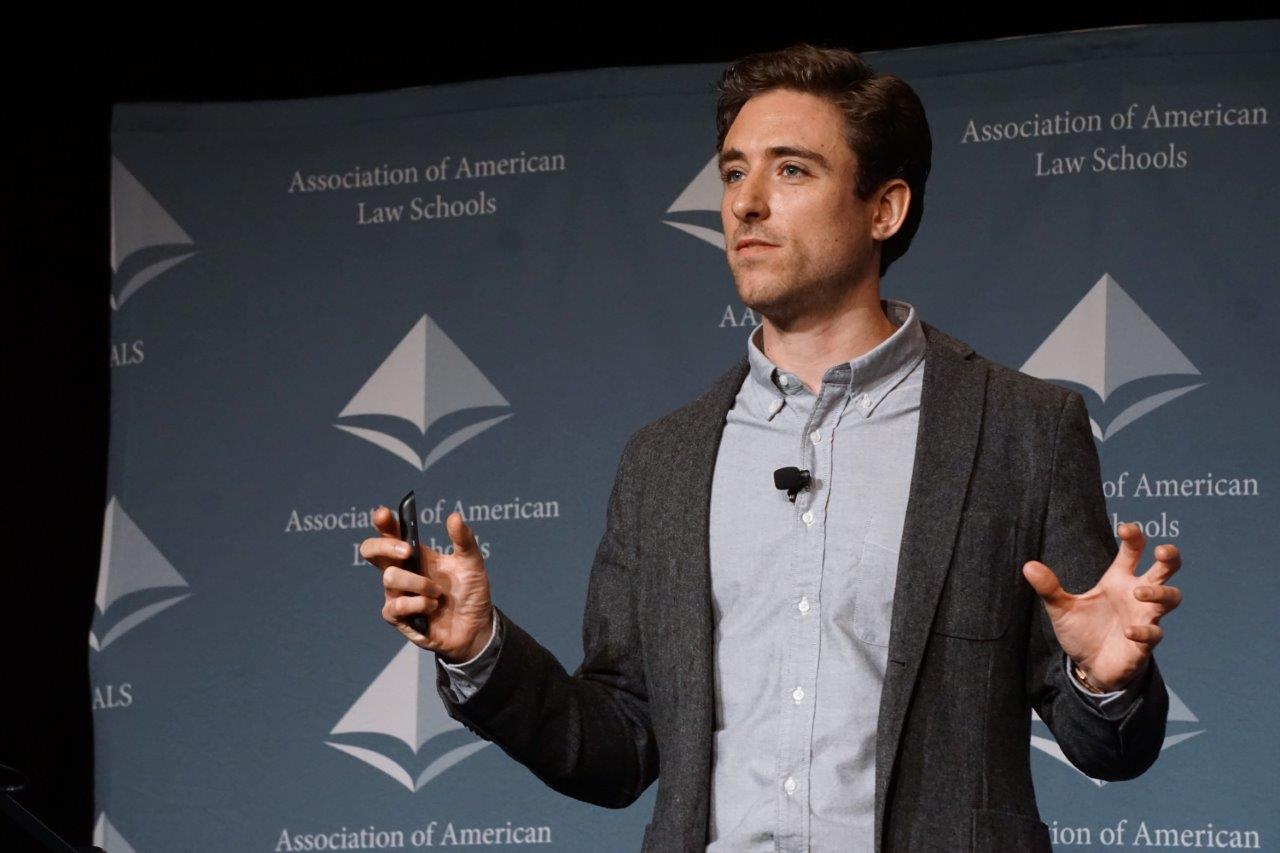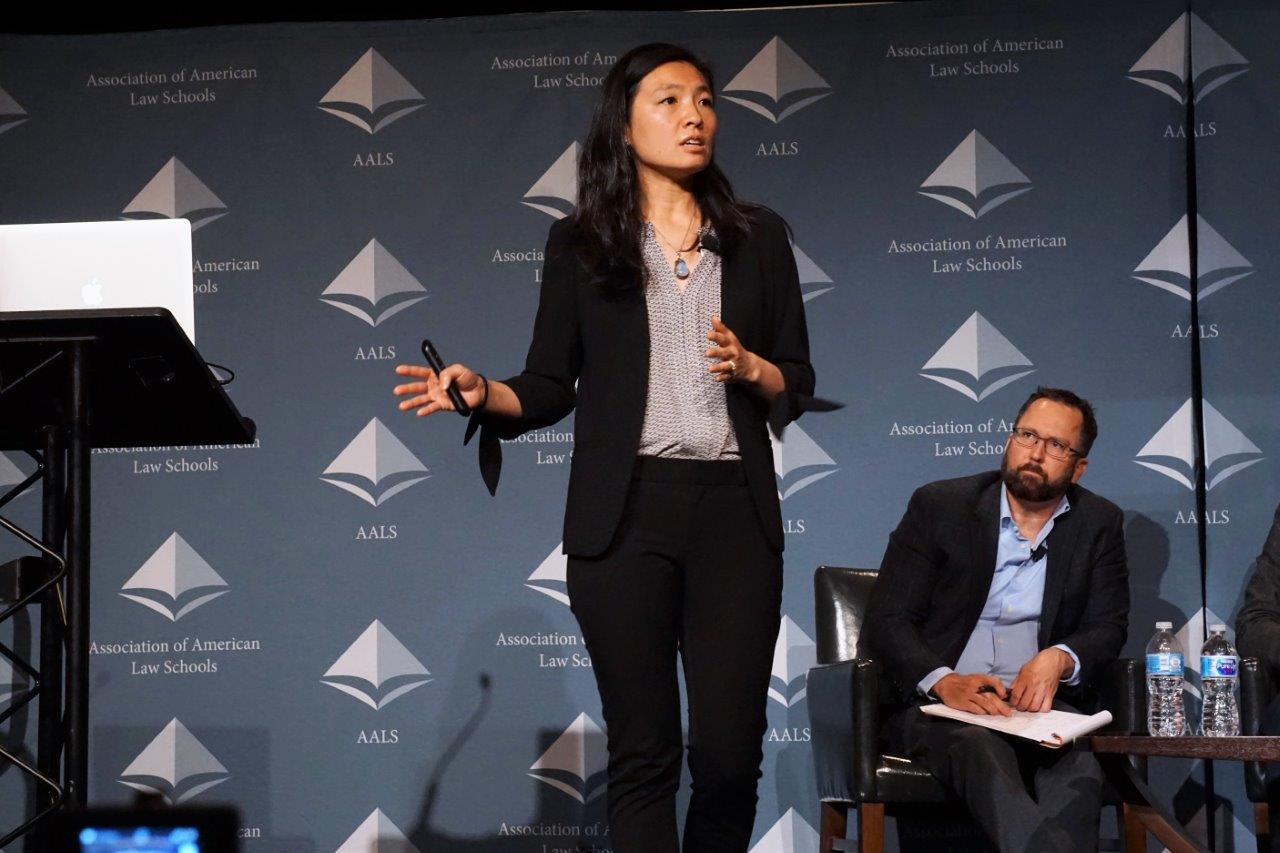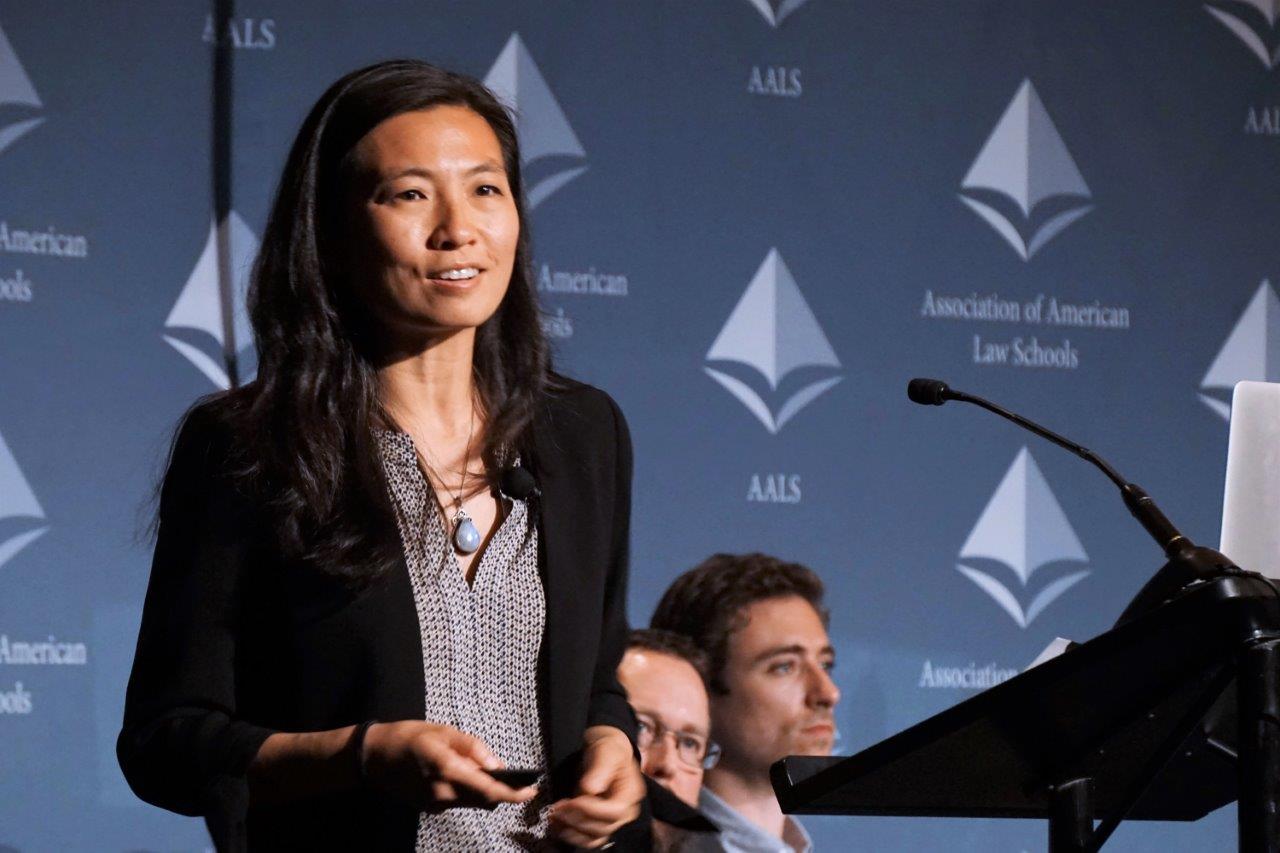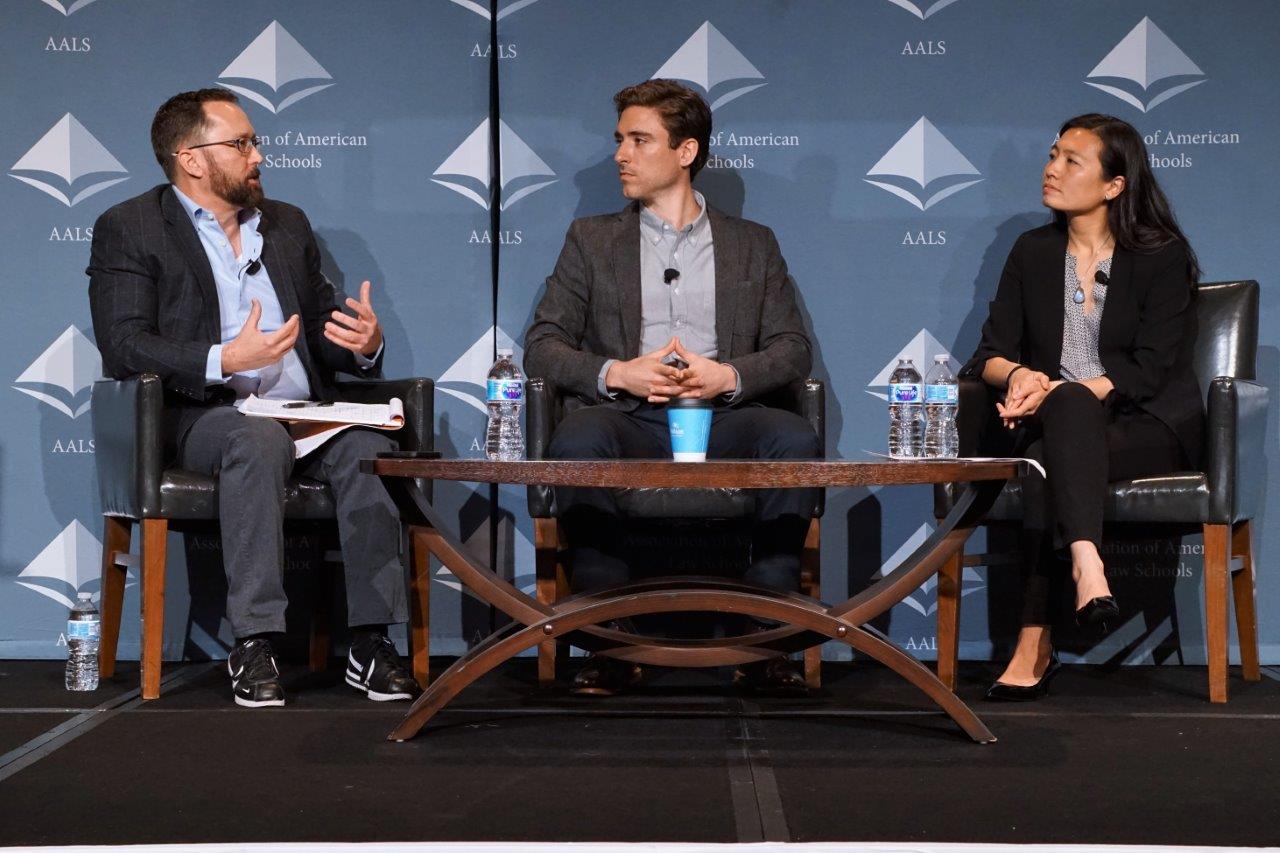 On Sunday evening, a reception was sponsored by the following Northern California law schools: UC Berkeley School of Law; UC Davis School of Law; UC Hastings College of the Law; Golden Gate University School of Law; University of the Pacific, McGeorge School of Law; University of San Francisco School of Law; and Stanford Law School. The reception was held at UC Hastings College of the Law, just a few blocks from the conference.
The conference luncheons on Sunday and Monday served as a forum to honor distinguished careers and accomplishments in the field of clinical legal education.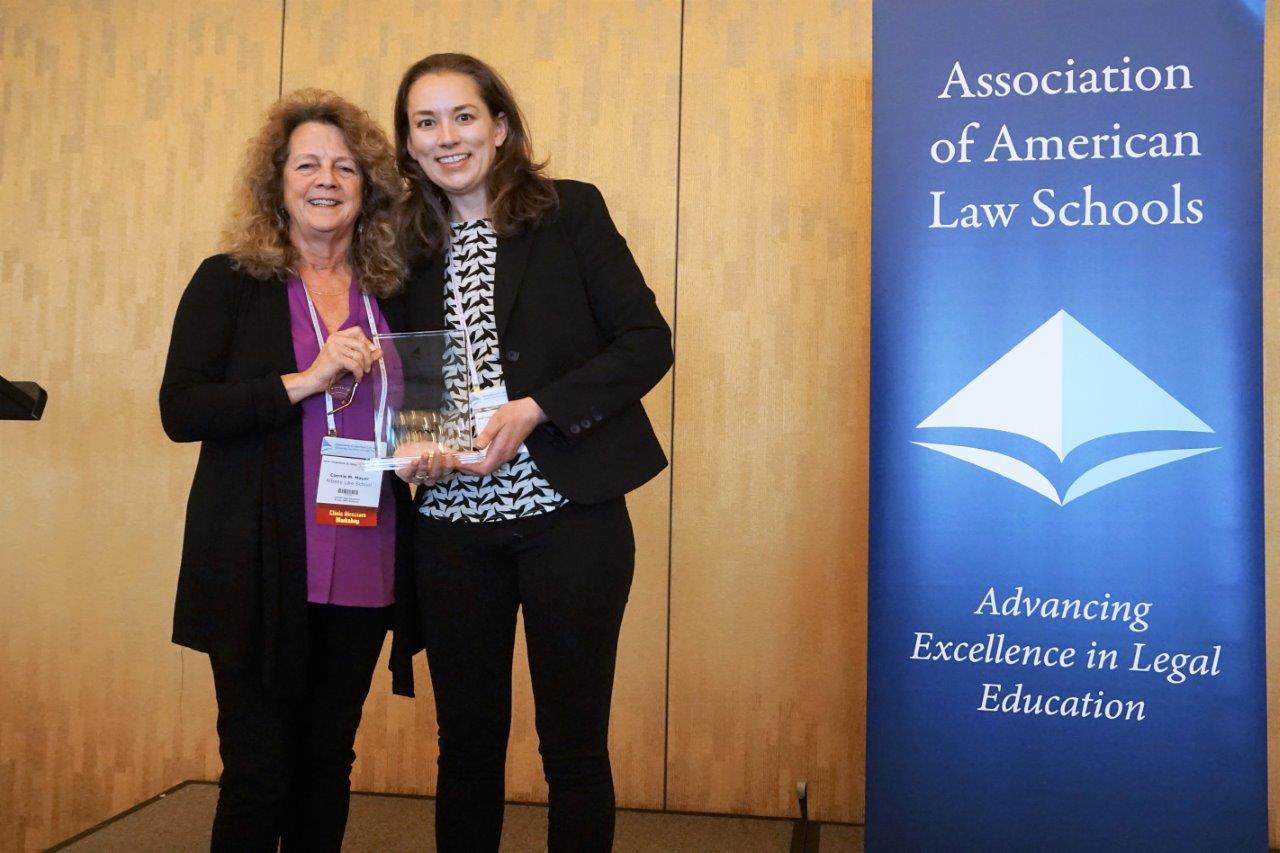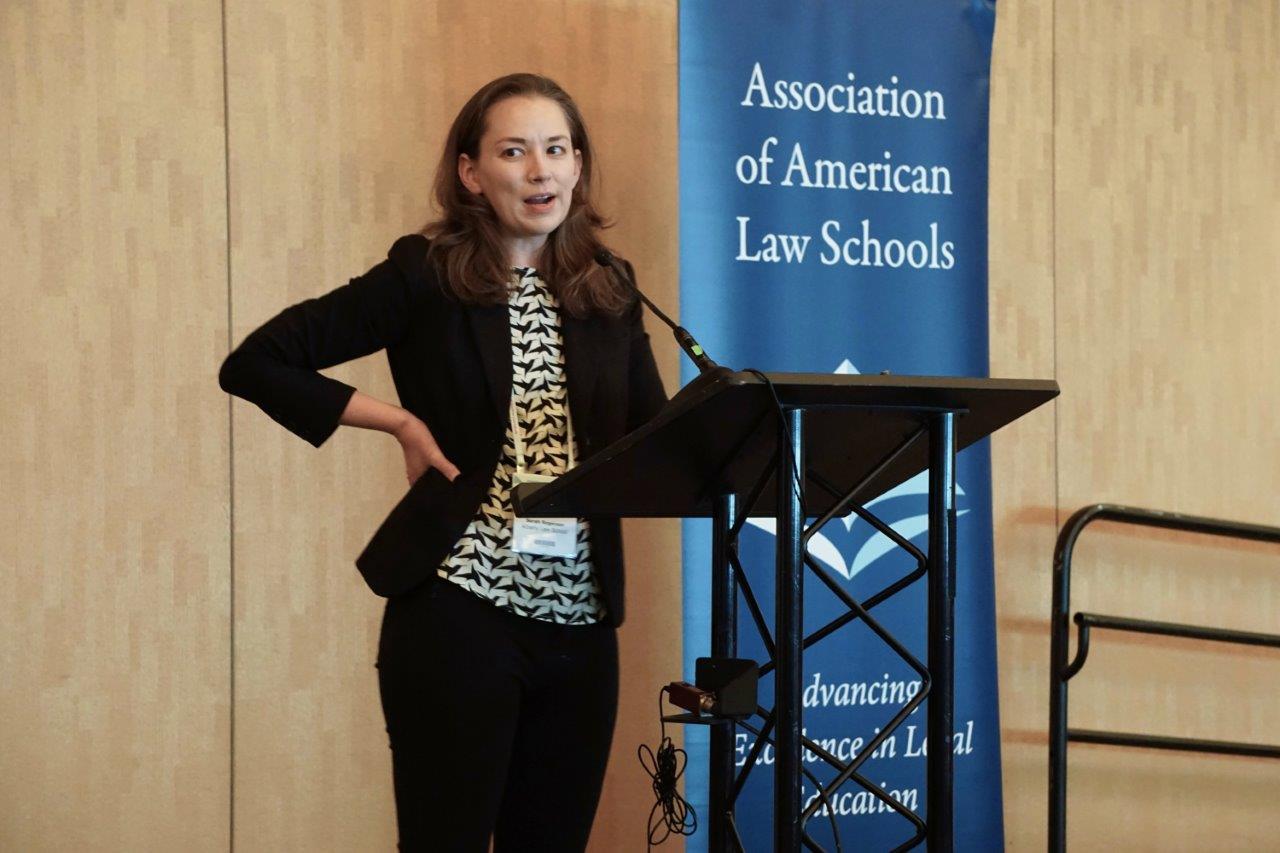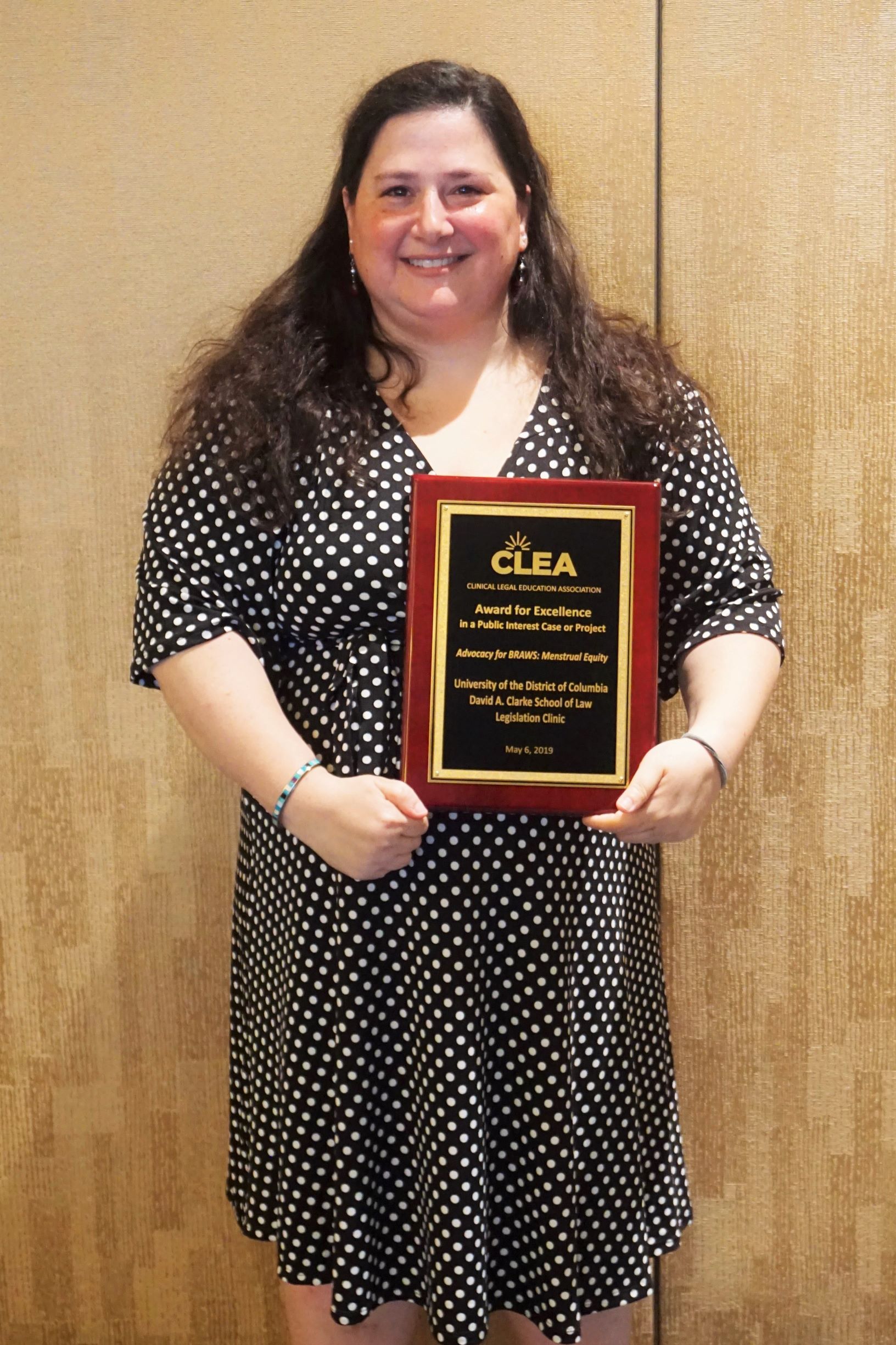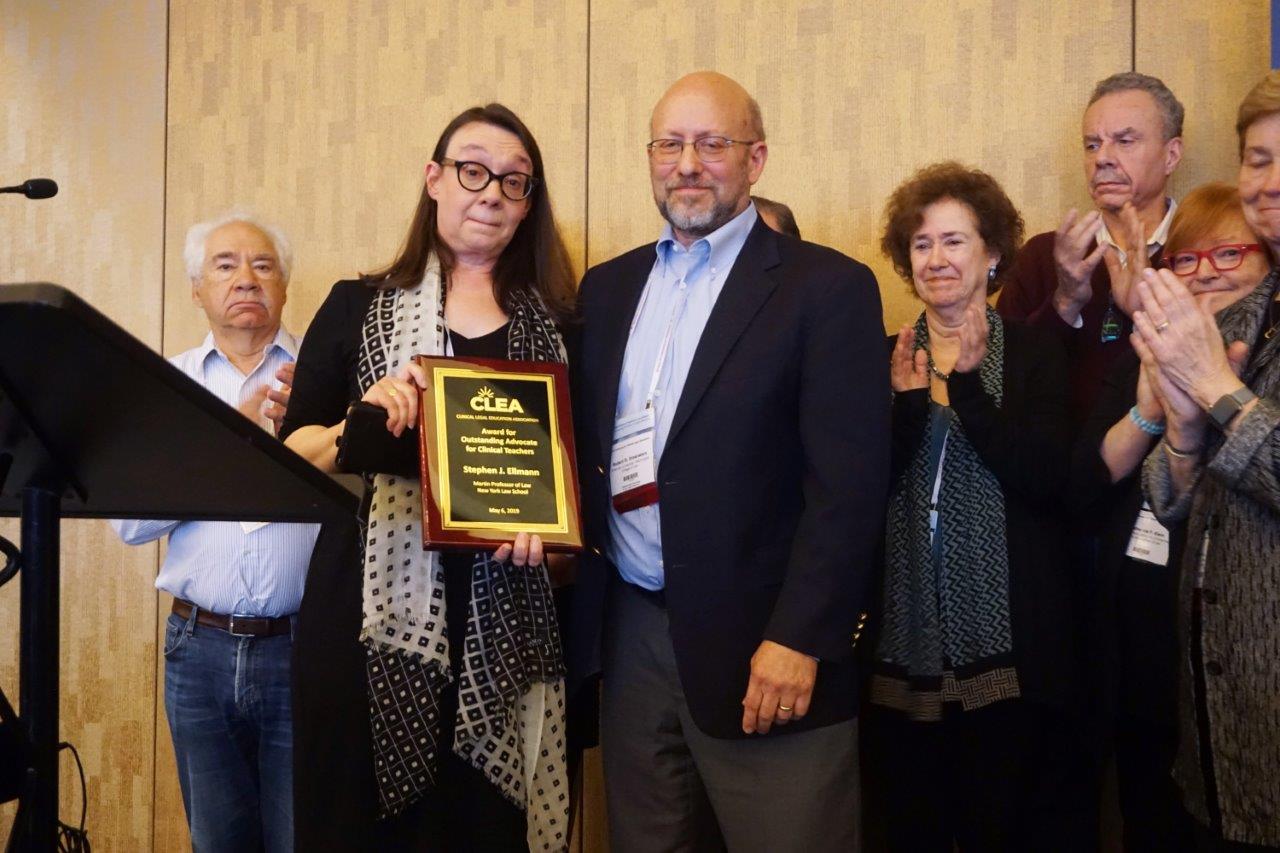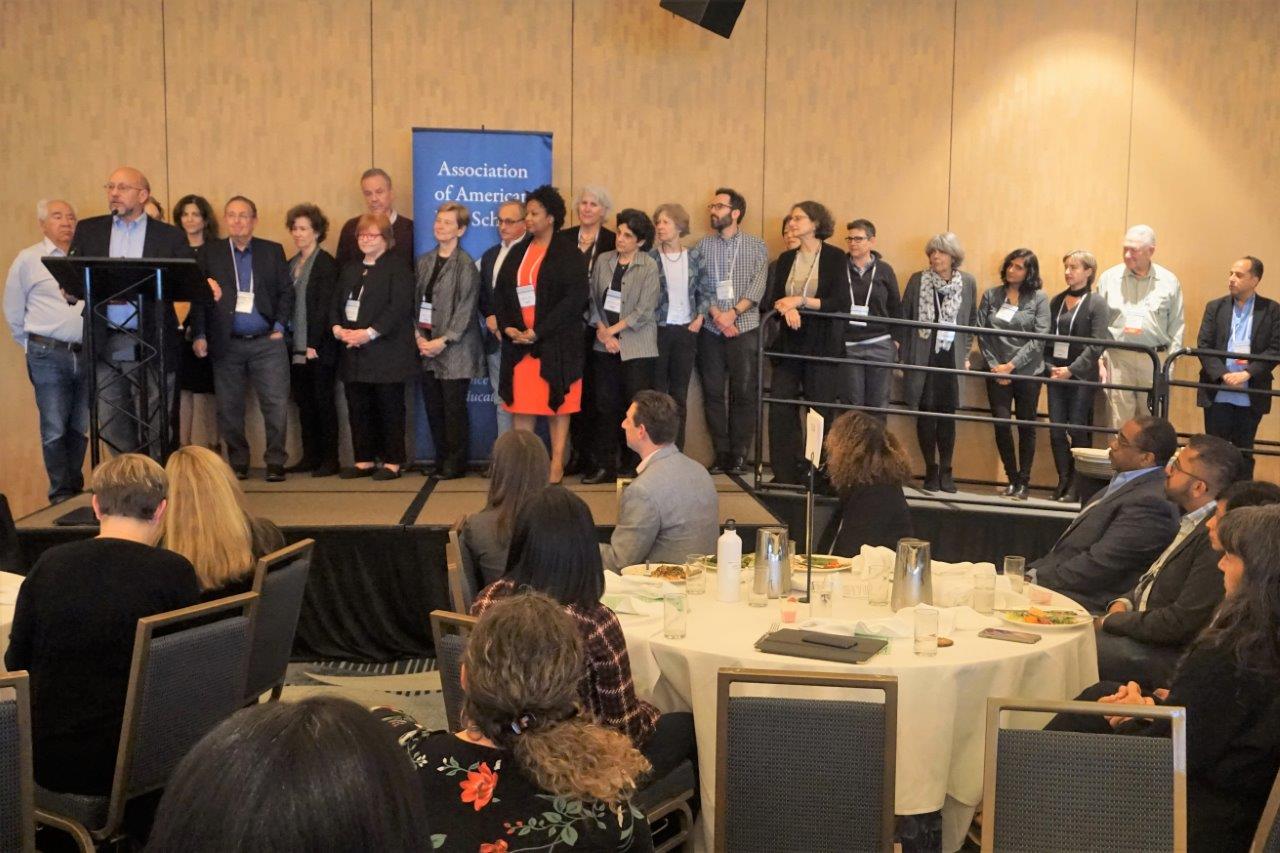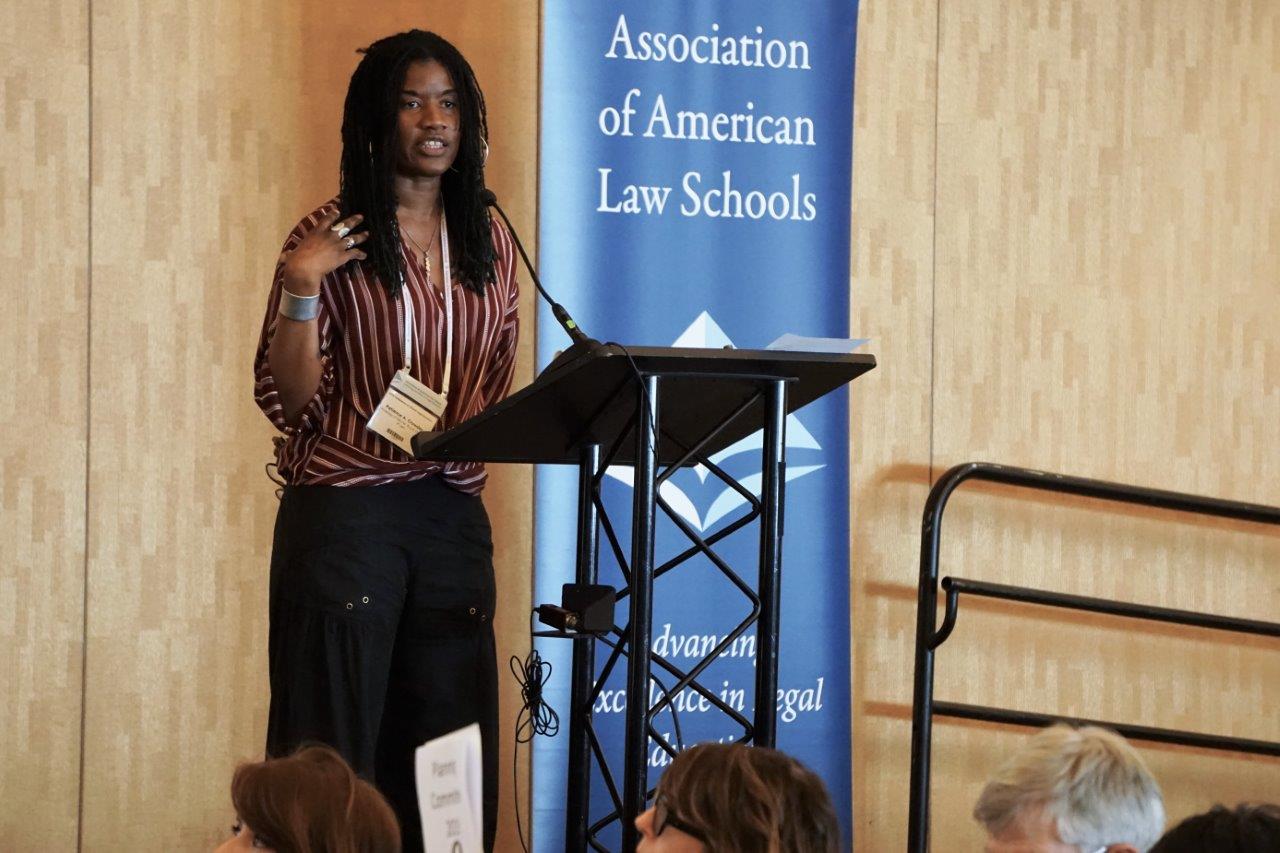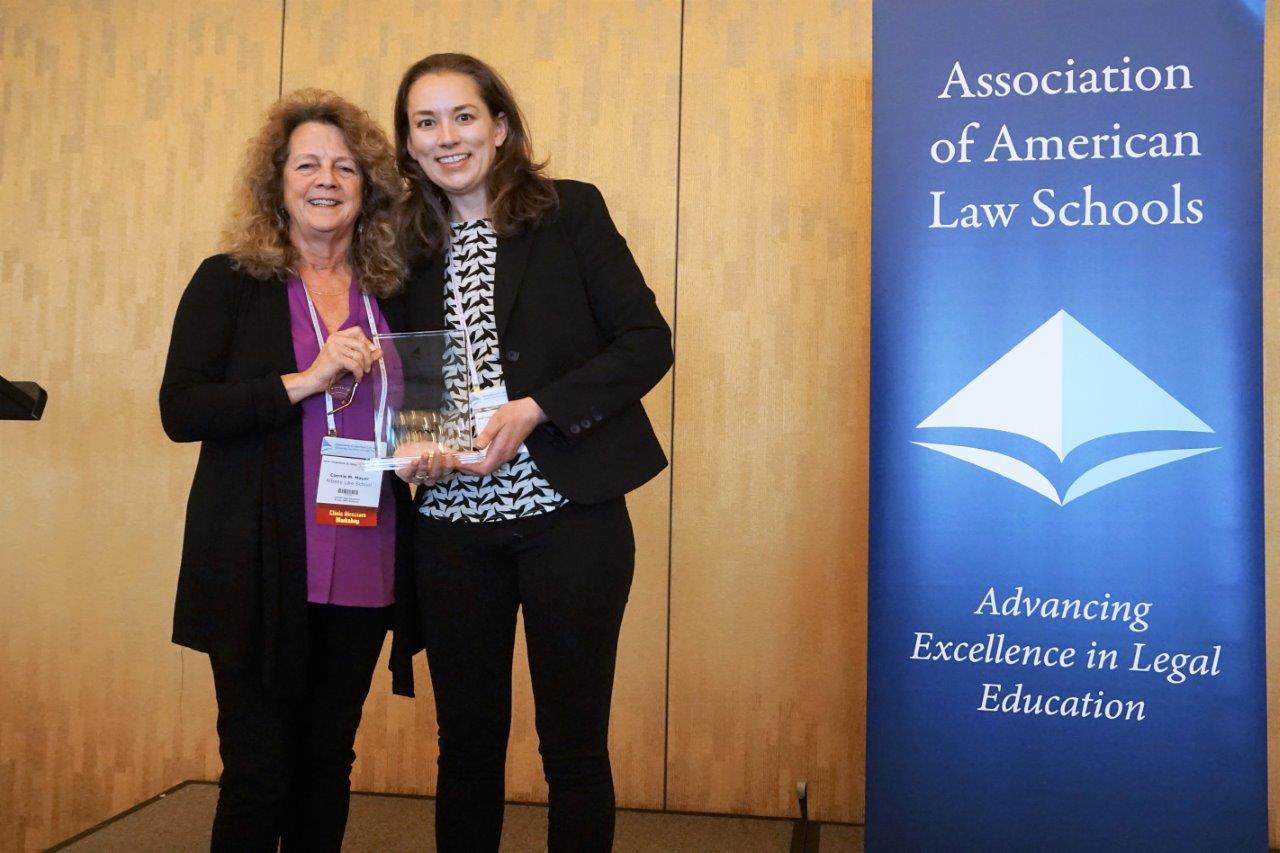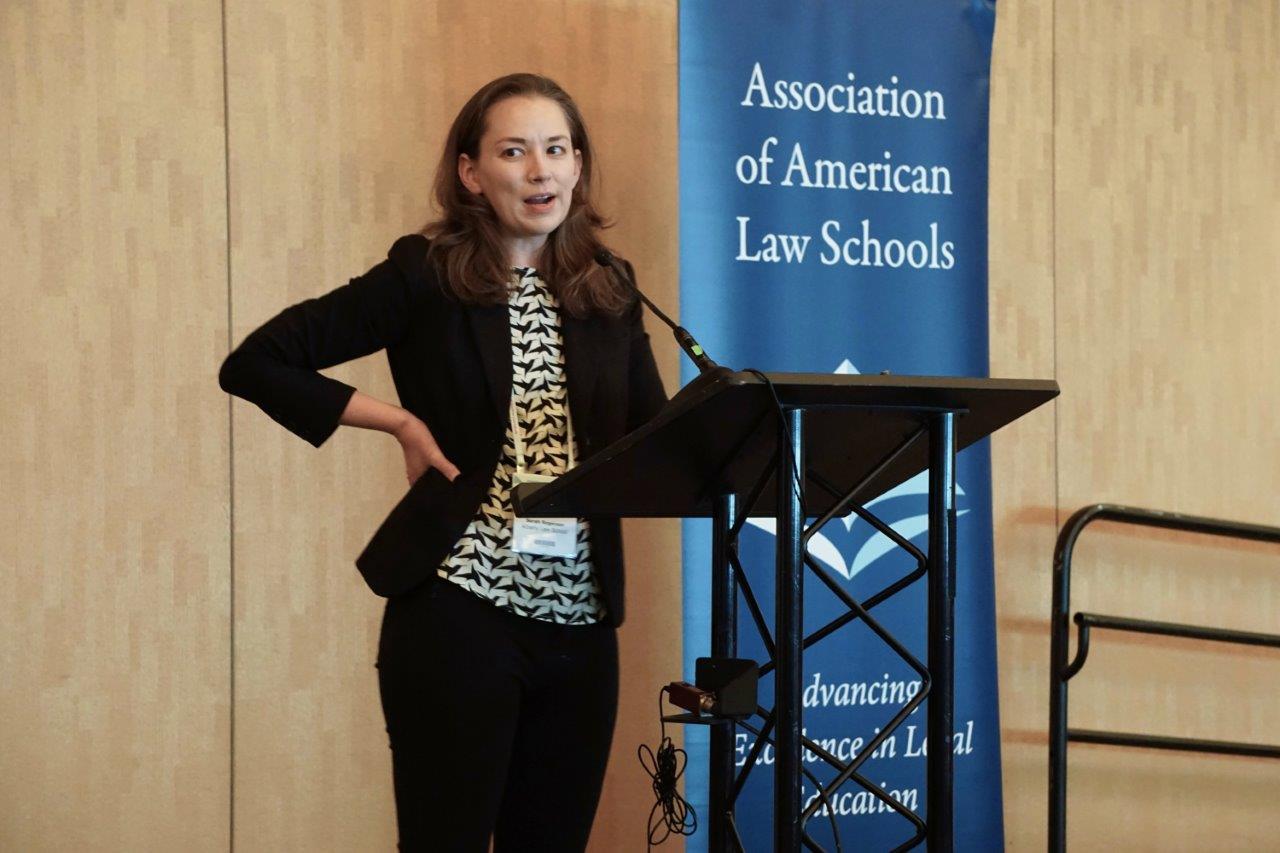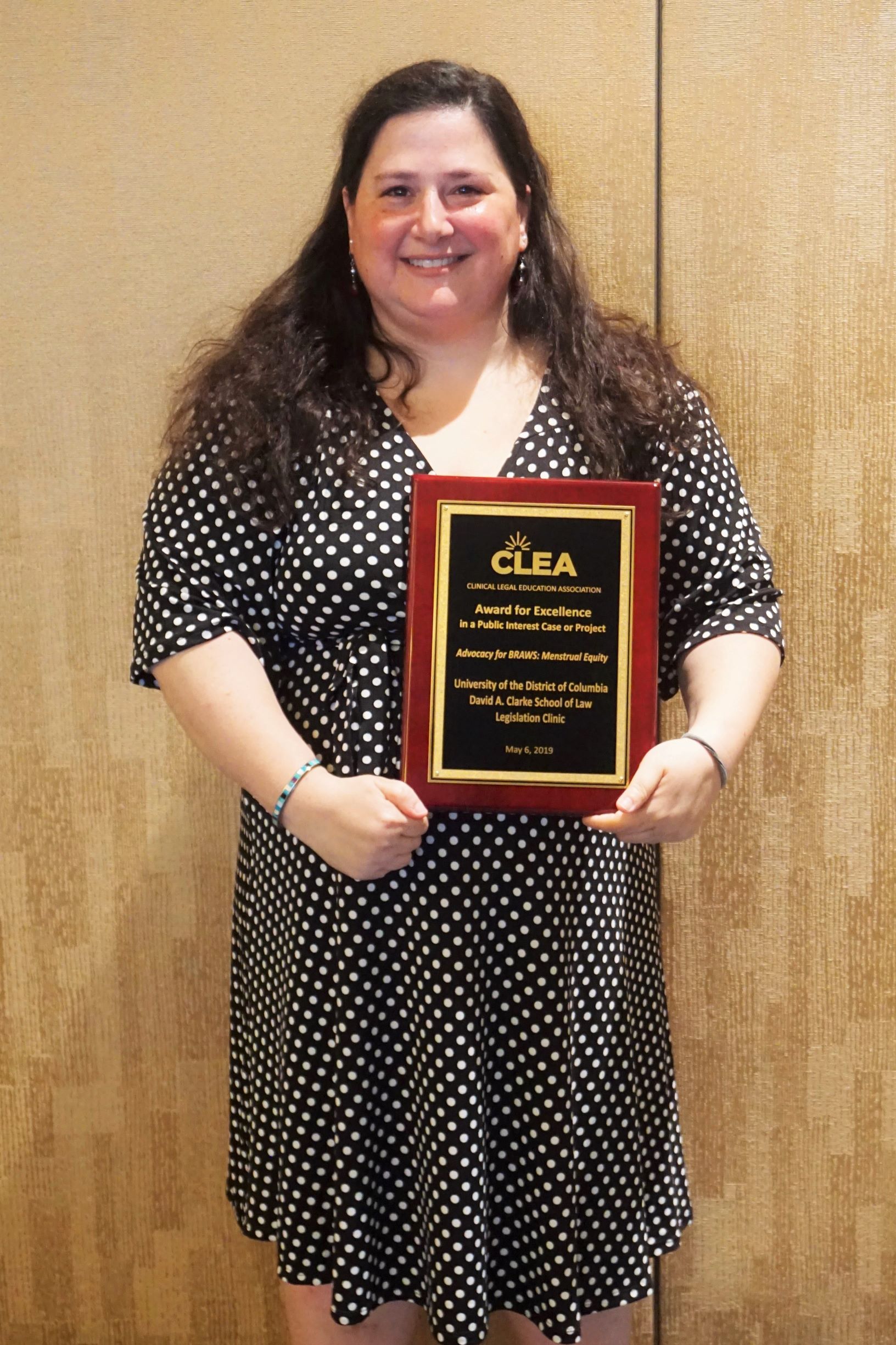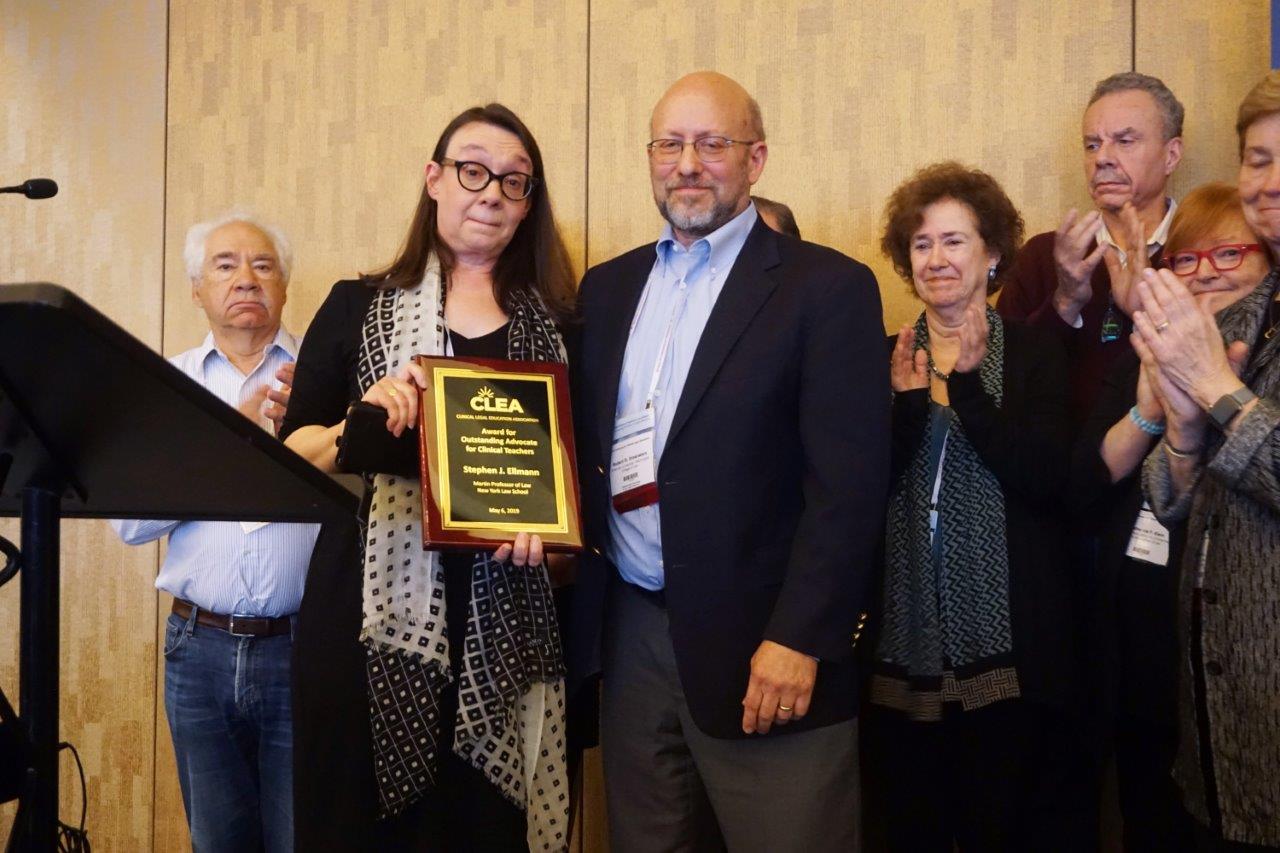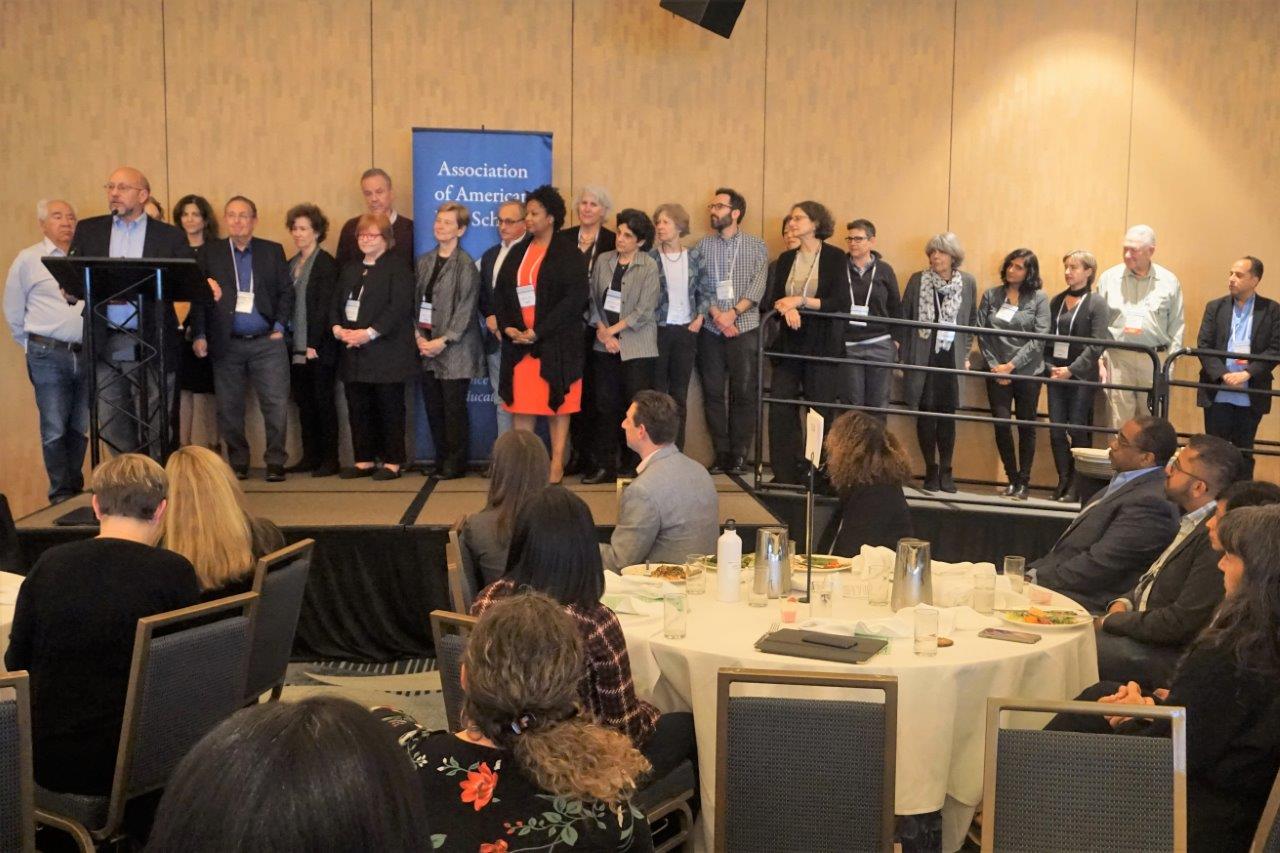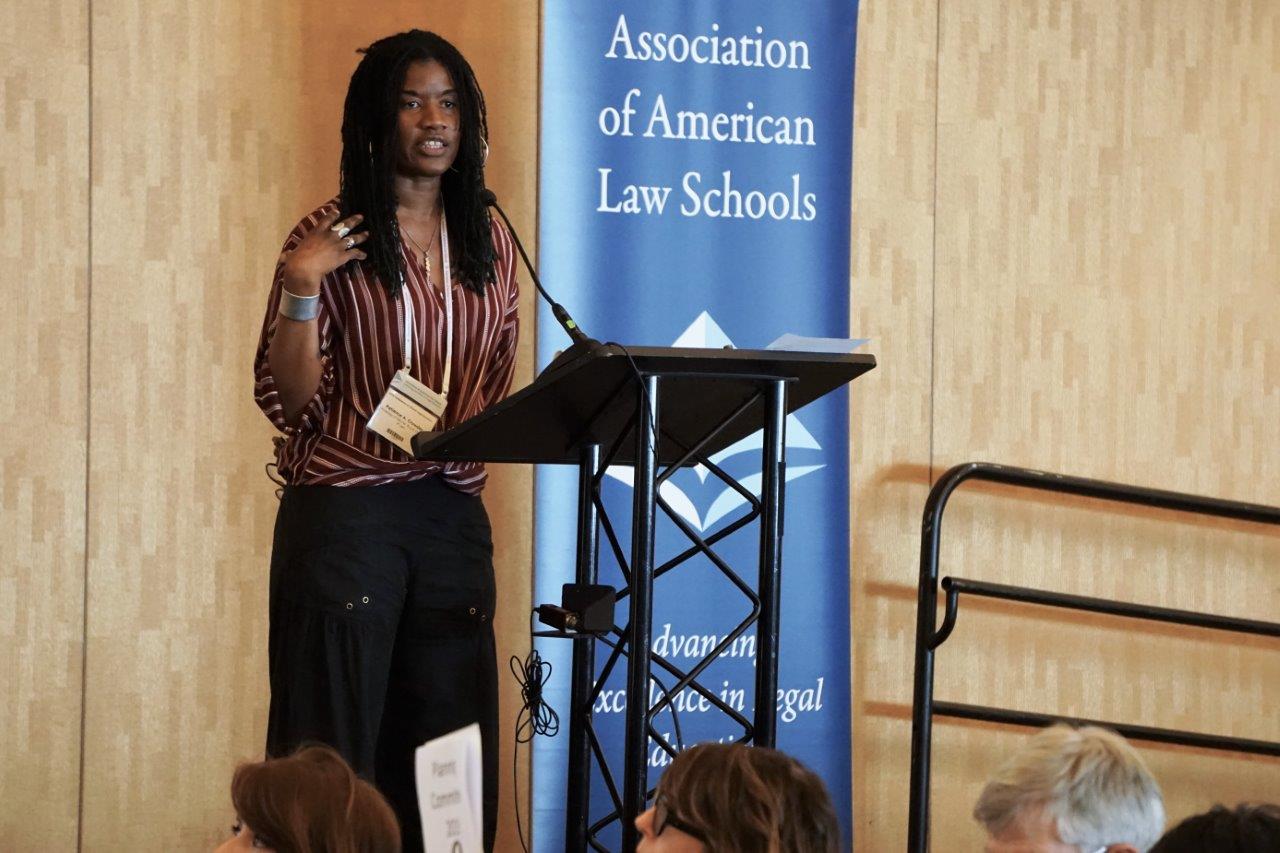 On Sunday, Albany Law Professor Sarah Rogerson received the 2019 Shanara Gilbert Award from the AALS Section on Clinical Legal Education, which honors an outstanding clinician with less than 10 years of experience in the field. Albany Law Associate Dean Connie Mayer presented the award to her colleague.
On Monday, The Clinical Legal Education Association (CLEA) honored the late Professor Stephen J. Ellmann (New York Law School) as the 2019 Outstanding Advocate for Clinical Education, accepted by his wife Teresa M. Delcorso Ellmann. Patience A. Crowder (Denver Law), Chair of the AALS Section on Clinical Legal Education announced that the section will be establishing a scholarship in Professor Ellmann's Honor.
Marcy Karin of the University of the District of Columbia David A. Clarke School of Law's Legislation Clinic was given CLEA's 2019 Award for Excellence in a Public Interest Case or Project for the clinic's work with Washington, DC area non-profit organization BRAWS in providing feminine hygiene products to local homeless shelters. Lastly, the CLEA per diem award and attendee donations were given to San Francisco grassroots organization Mujeres Unidas y Activas, represented by Maria de Jesus Jimenez and Yael Falicov.
The conference also featured works-in-progress and paper feedback sessions and participants also attended working sessions for alternative dispute resolution, civil rights, clinic administration, community economic development, education law, environmental law, immigration law, juvenile law, legal writing, and many others.
New this year were shorter concurrent sessions (45 minutes compared to 90 minutes in prior years) and new 20-minute lightning sessions which focused on providing attendees with brief takeaways on a variety of clinical legal education topics.
"We got a lot of positive feedback on the shorter working sessions and lightning sessions. The presenters really had to think about what could be presented on their topics in a short amount of time and I believe that lead to better takeaways for the attendees," Brodoff said. "The lightning sessions especially required a focus on just one or two things that participants could take back to their clinics."
The conference concluded with a closing celebration with included a karaoke sing-along and the display of a "unity flag," which attendees contributed to throughout the conference.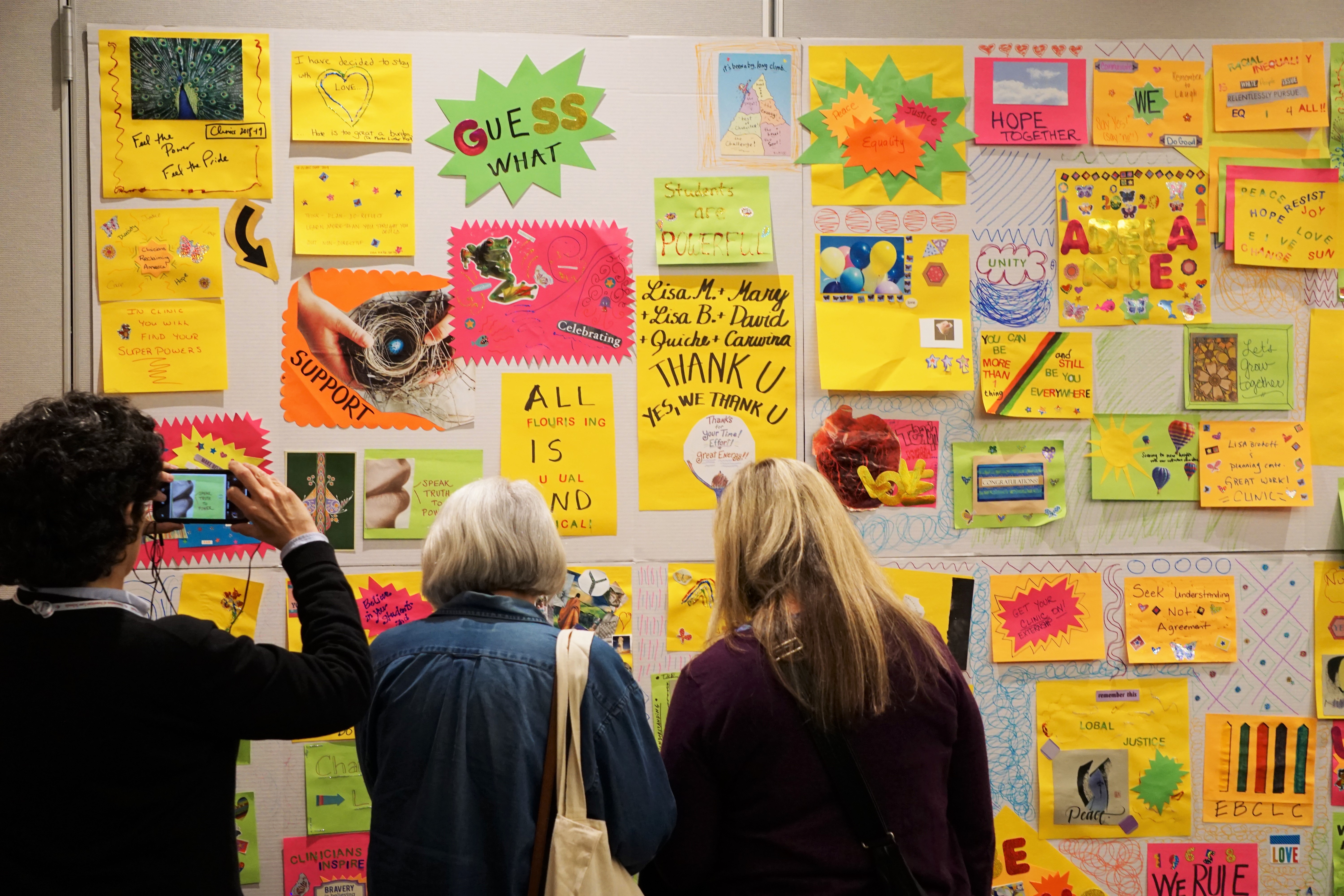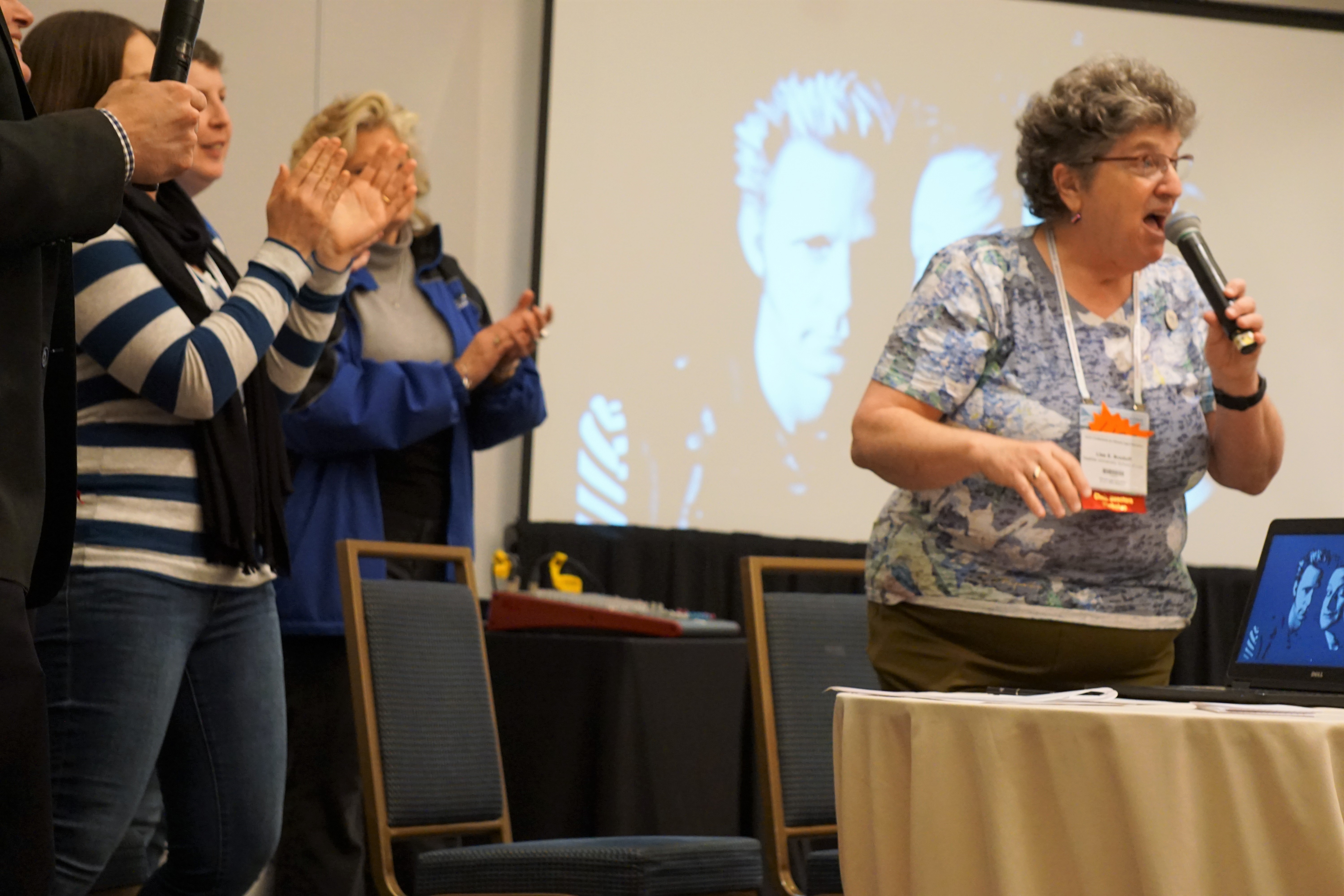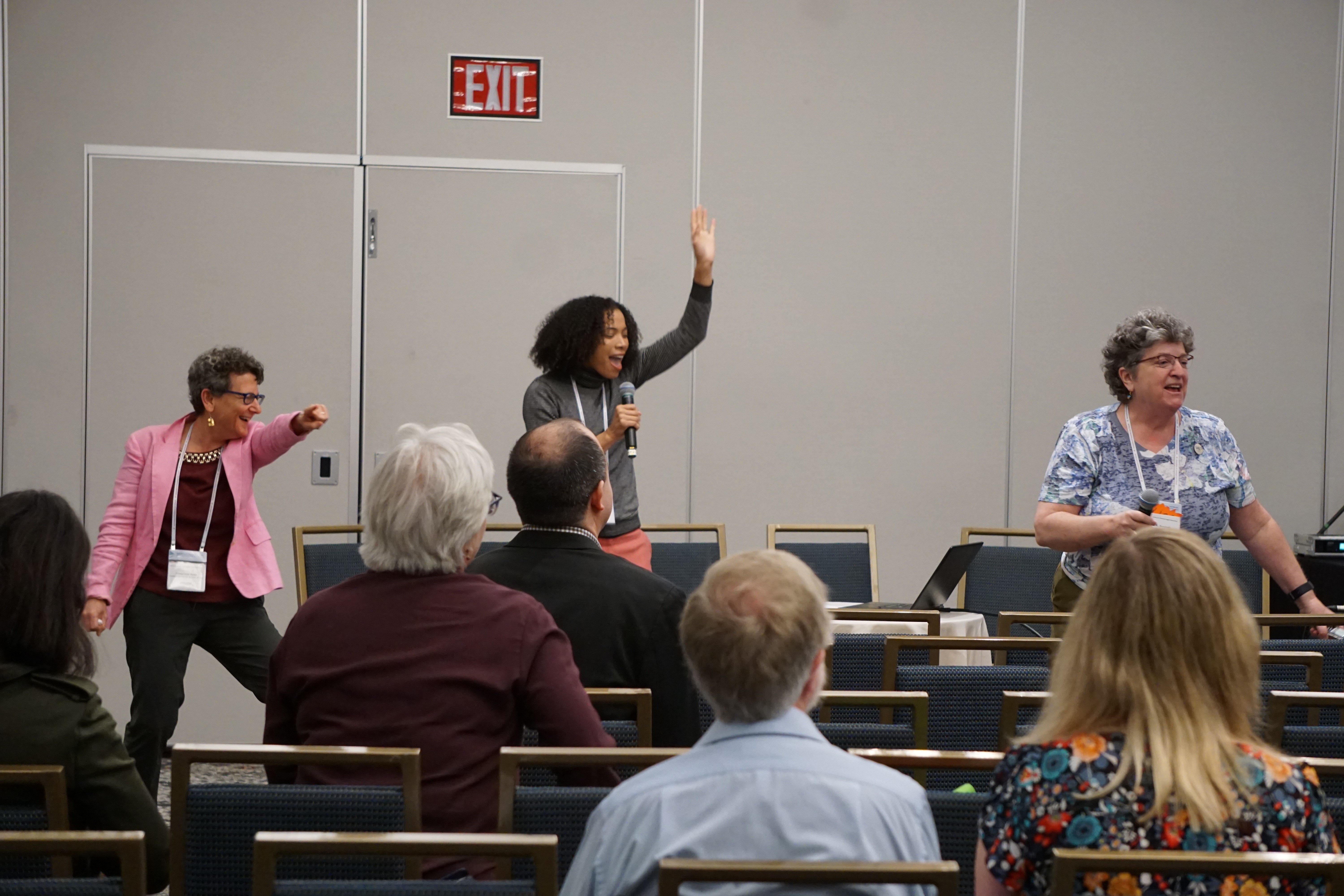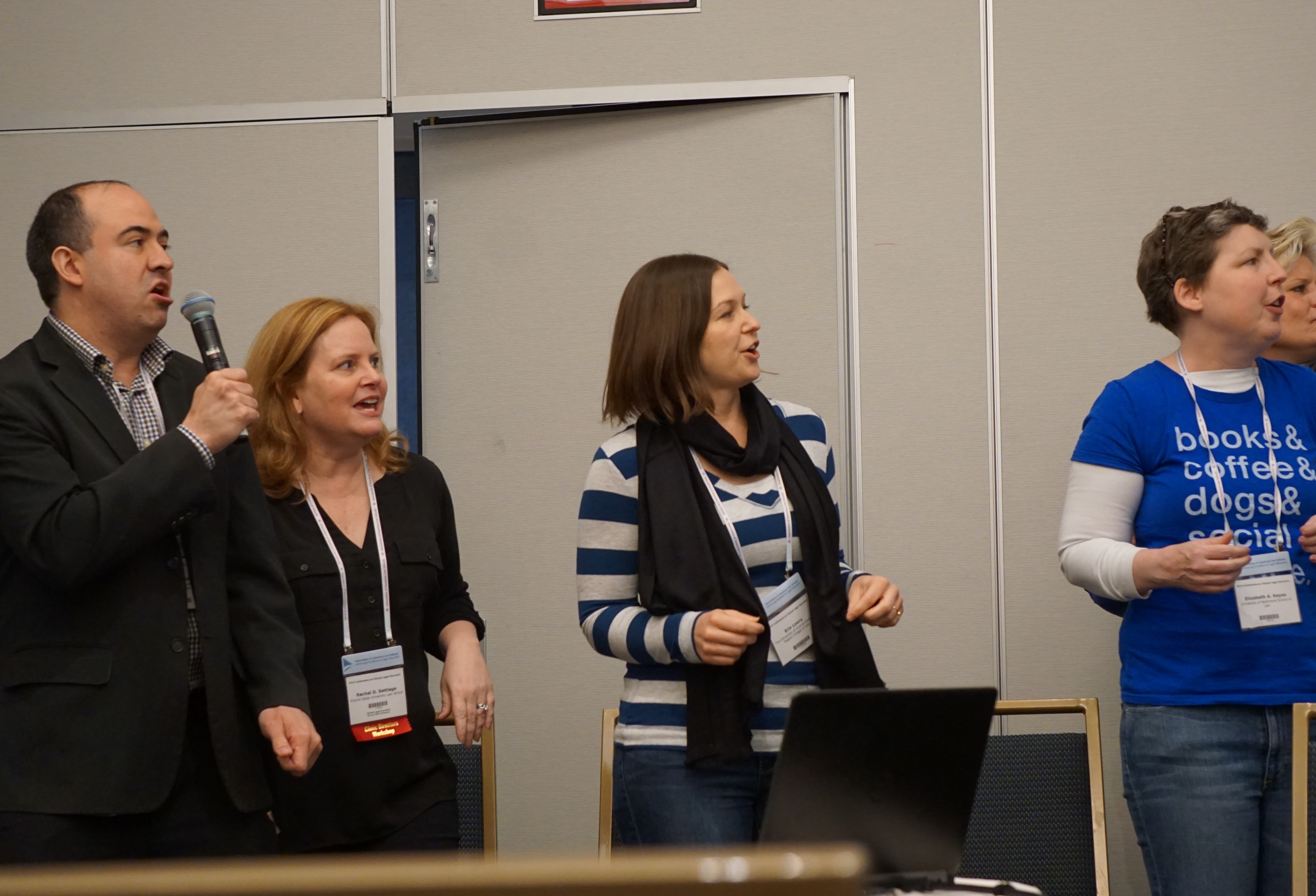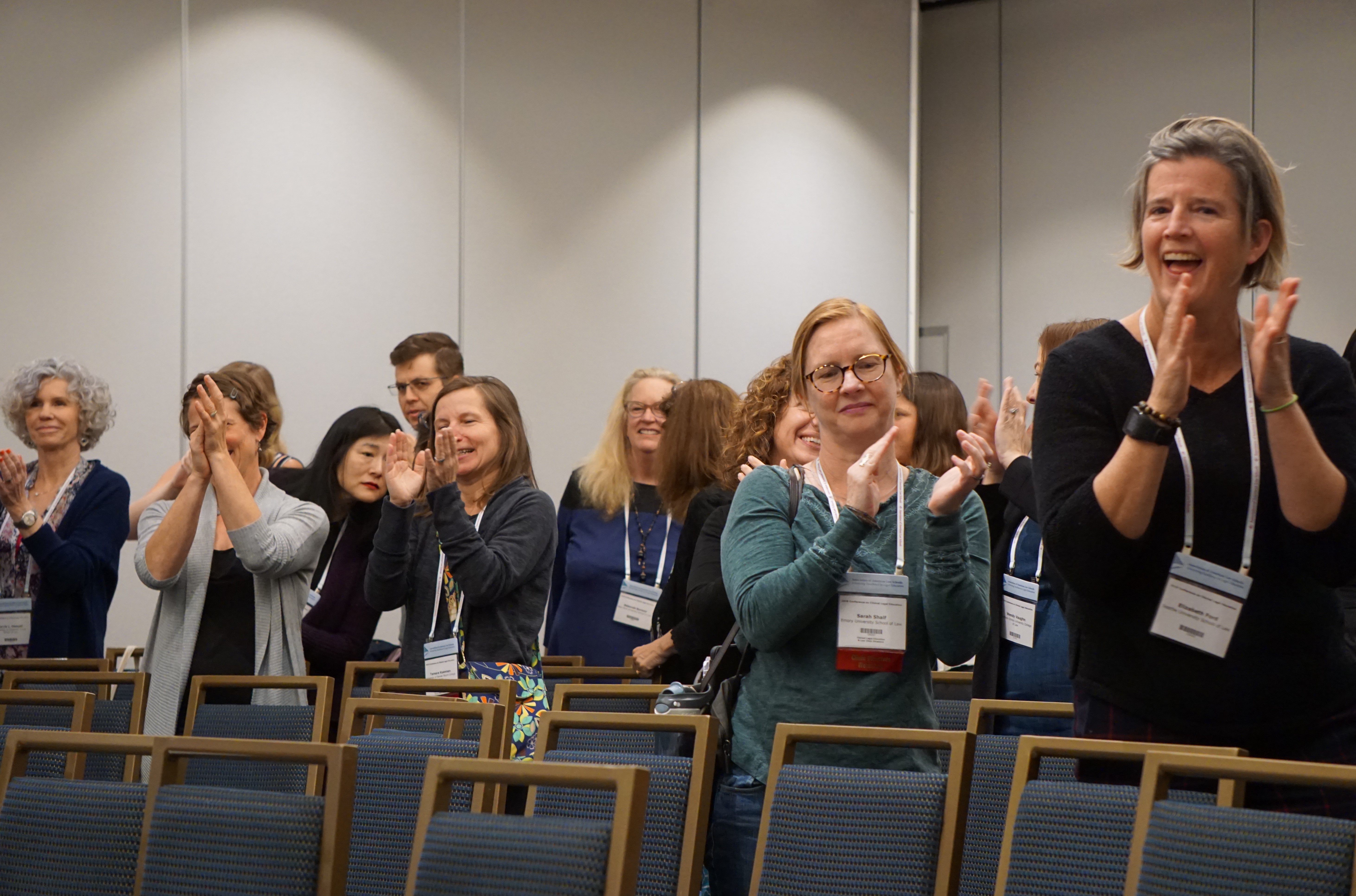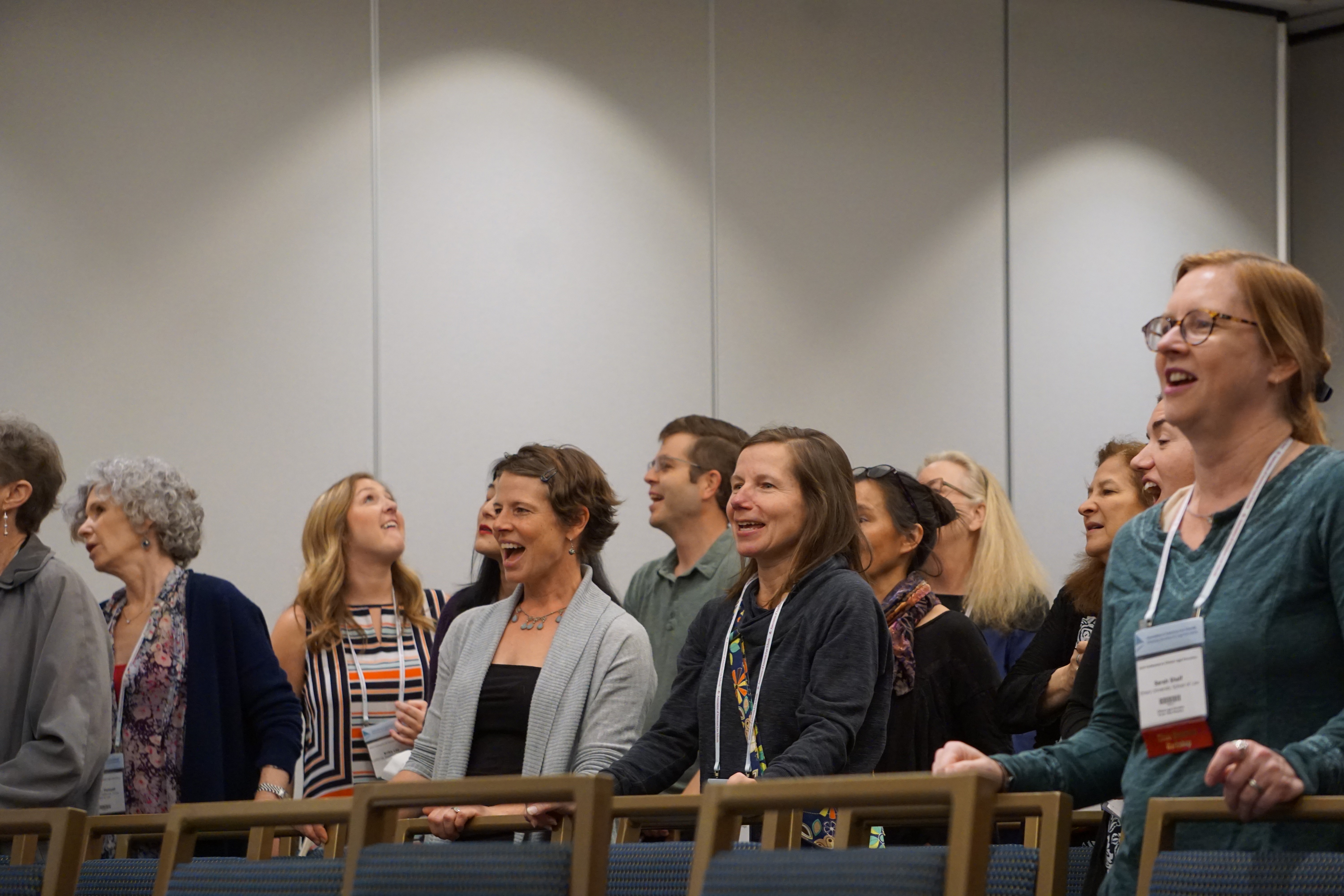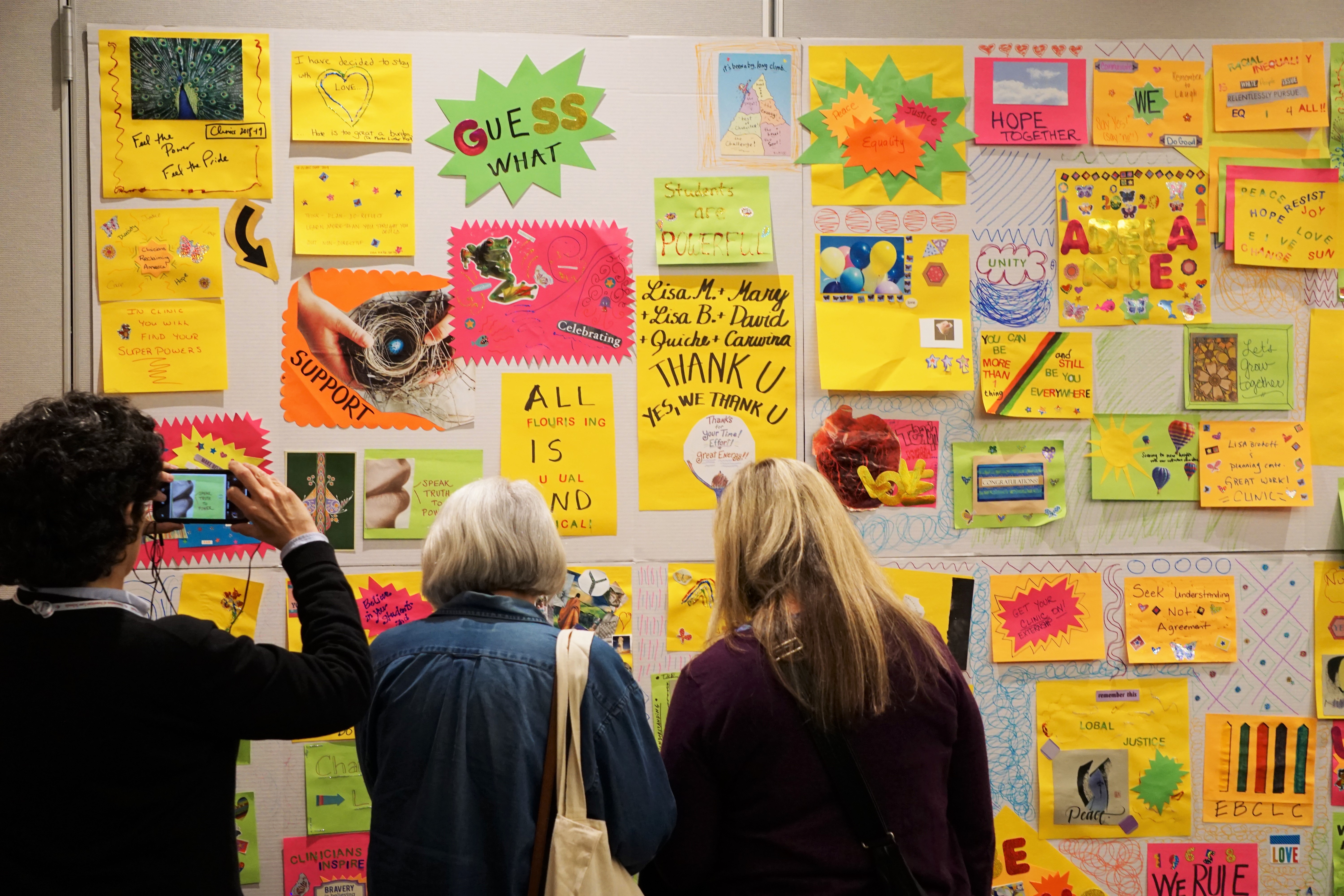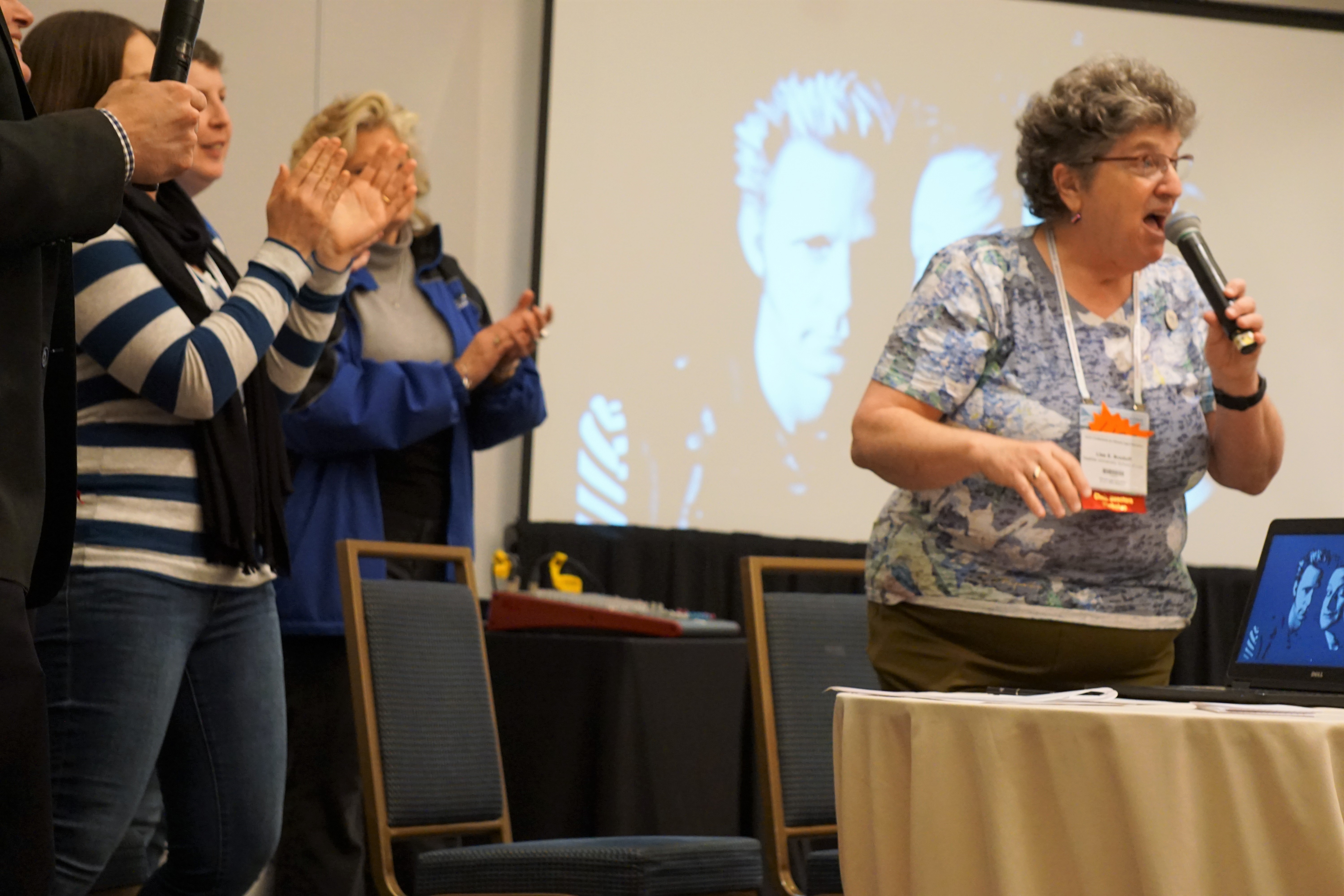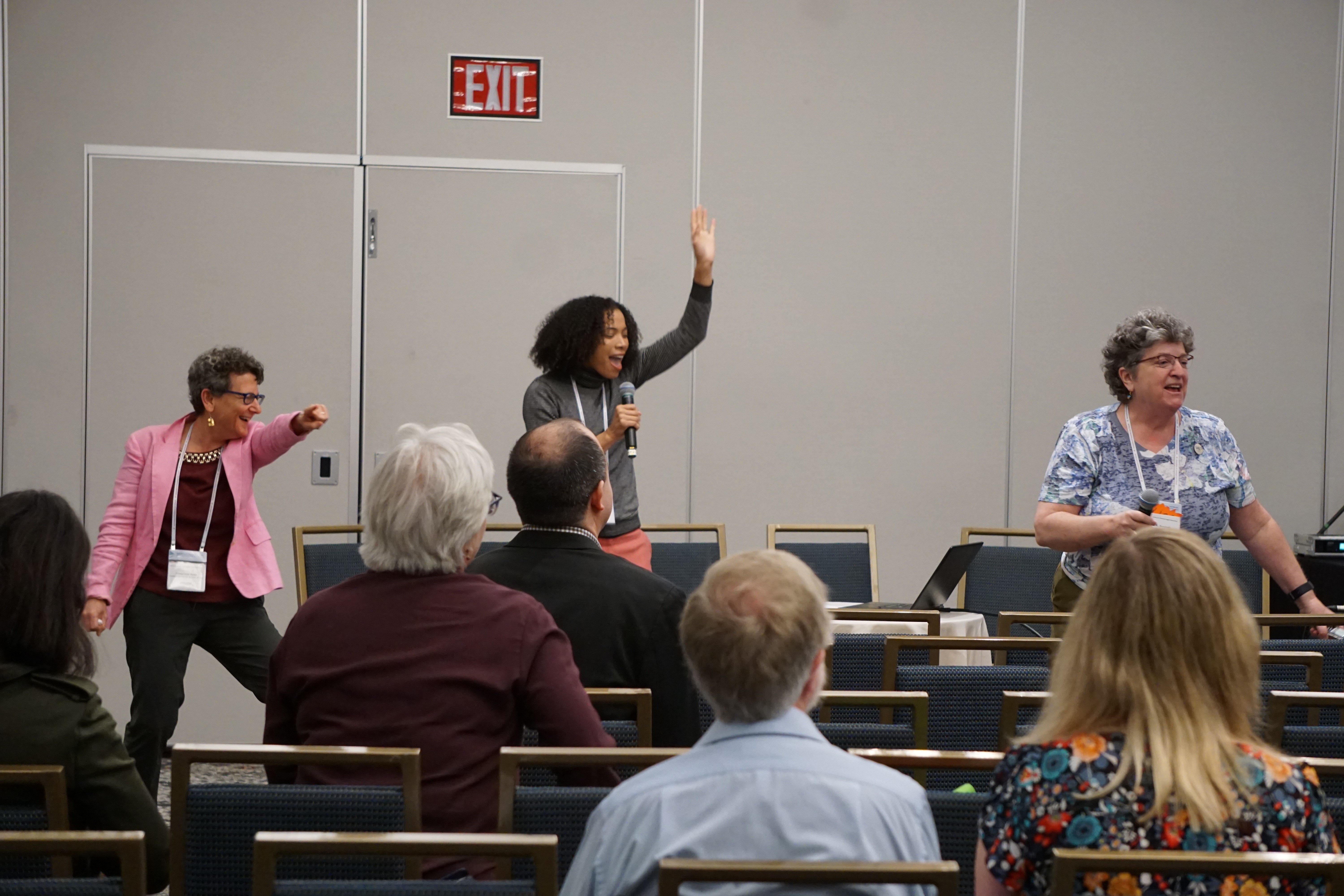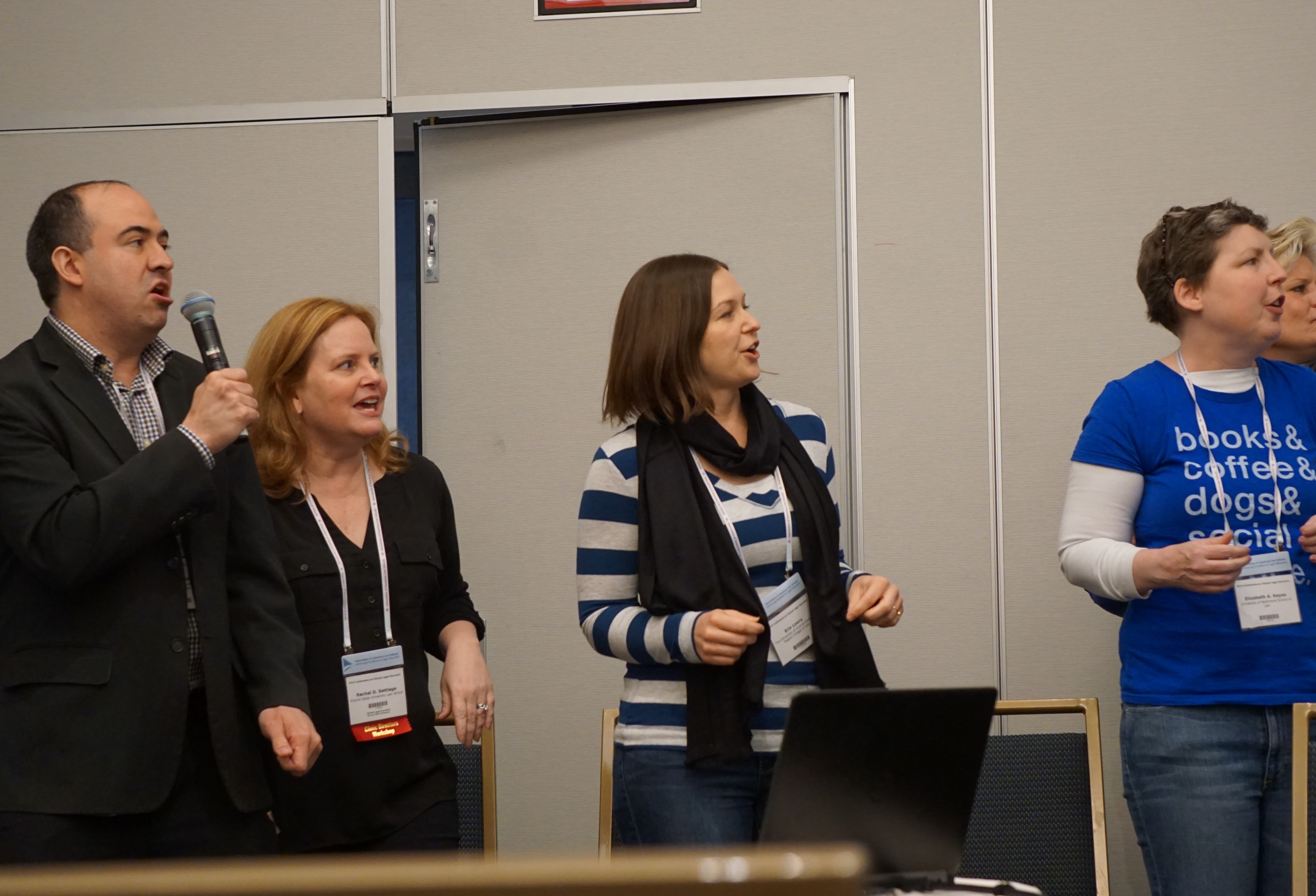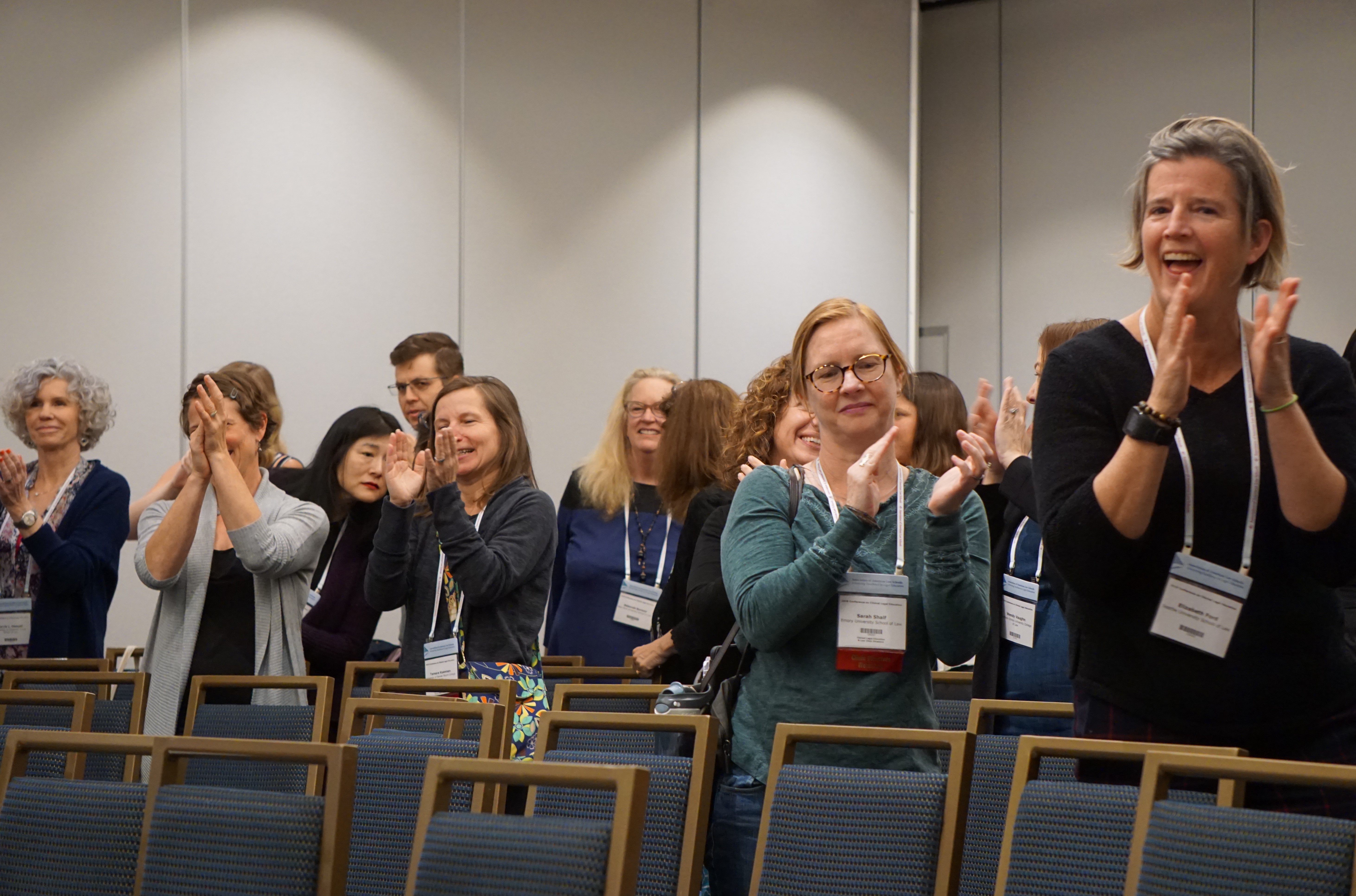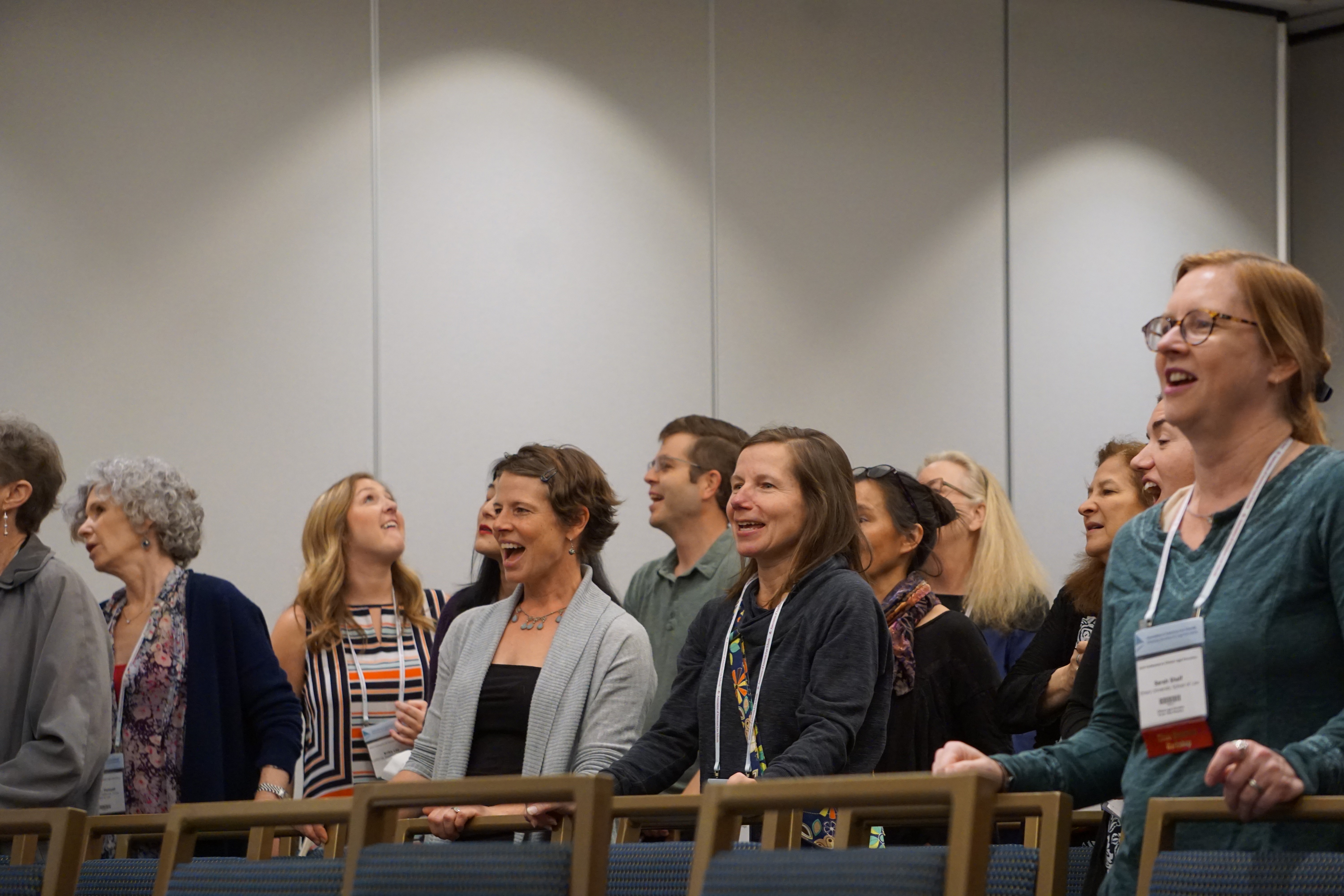 Reflecting on the 42nd year of the conference, Brodoff said, "When the first conference was held more than four decades ago, attendees reported it had less than 50 people and this year we had more than 750 attendees and 85 new clinicians. Having this many new clinicians at the conference was especially heartening after a time of challenge and change in legal education over the last 8 years."
"We have a really solid foundation of knowledge, experience, and history that we have been building on for more than 40 years. Now we are building on a time of change that will rely on history as well as new clinicians to meet the needs of our students, our schools, and our clients," Brodoff continued.
The 2019 AALS Conference on Clinical Legal Education was developed by the Planning Committee, who volunteered countless hours during the past year to organize the conference. The committee included:
Alina Ball, University of California, Hastings College of the Law
Lisa Brodoff, Seattle University School of Law, Chair
Lisa Martin, University of South Carolina School of Law
David Moss, Wayne State University Law School
Carol Suzuki, University of New Mexico School of Law
Mary Tate, University of Richmond School of Law
Carwina Weng, Indiana University Maurer School of Law
AALS thanks the committee for making the conference a success.